This shop has been compensated by Collective Bias, Inc. and its advertiser. All opinions are mine alone. #MyPureRelief #CollectiveBias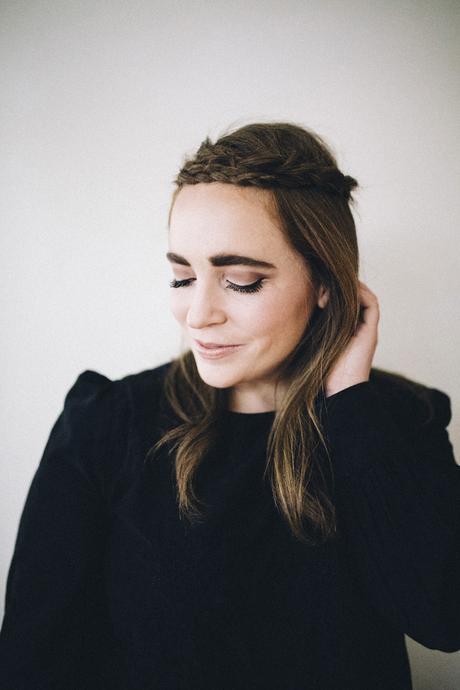 It's been a long time since I have done some serious eye makeup. My day to day look includes mascara, and that's it, which I'm pretty sure makes me the exact opposite of the typical makeup artist. But I just try to do my best at accepting the natural-me. However, every once in a while, I decide to go all out and get fancy with my makeup, like I used to. This look is meant to enhance my eyes and make them shine, and well, according to my coworkers, that's exactly what it did. It's really too bad I don't have a video of when one of my bosses stopped her serious conversation to talk about my eyes. It was hilarious!
But bright eyes don't always come naturally. Sometimes, whether it be lack of sleep, dehydration, or other circumstances, our eyes just seem to refuse to shine. That's where Clear Eyes® Pure Relief™for Dry Eyes comes in. A few drops of this before I apply my eye makeup and my eyes are instantly rejuvenated. Not only is Clear Eyes® Pure Relief™for Dry Eyes the number one selling brand, but they're also the first preservative free eyes drop in a multi-dose bottle available for retail in the US. So now it won't just be your eyes shining, because your whole being will shine knowing you're choosing a product that is better for you.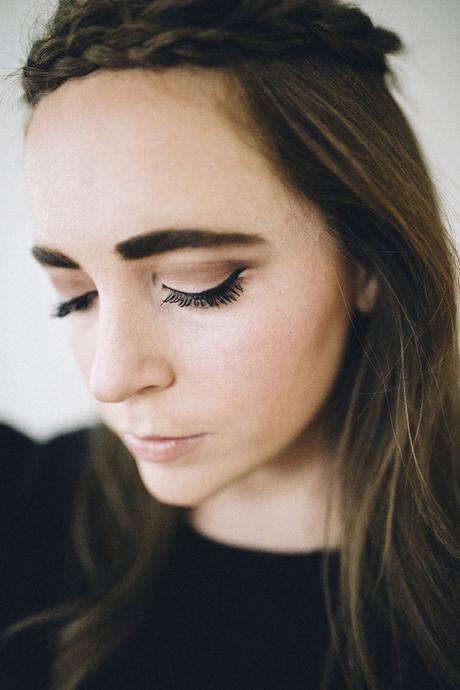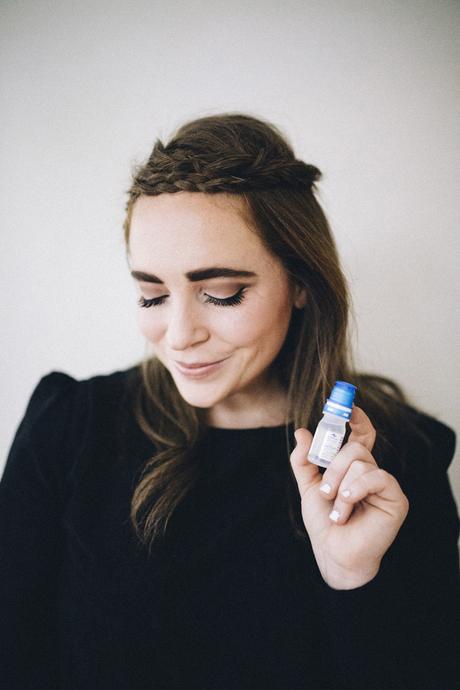 So, here's how to get my Bright Eyes for Fall Makeup Look...
First, start with a couple drops of Clear Eyes® Pure Relief™for Dry Eyes, in each eye. If you struggle to use eye drops, try placing the drops into the inner corner of your eyes and letting the drops roll into your eyeball. That's how I got the hang of it when I first used eye drops.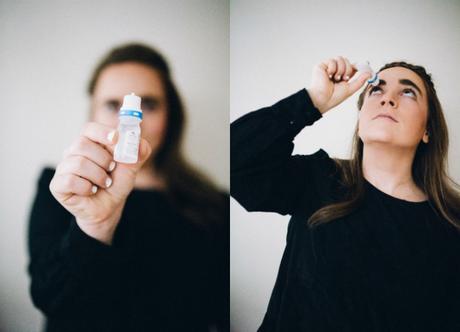 Now you're ready for makeup!
Using a large blending brush, apply a nude colored shadow from lash line to brow bone.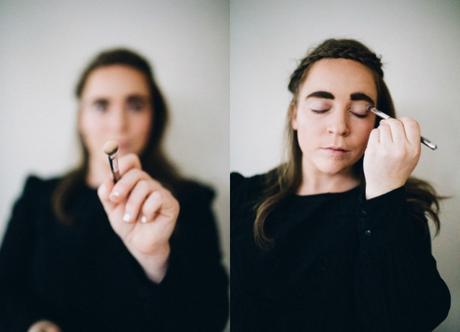 Next, using a paddle shaped brush, apply a honey-colored eye shadow to your lid, only.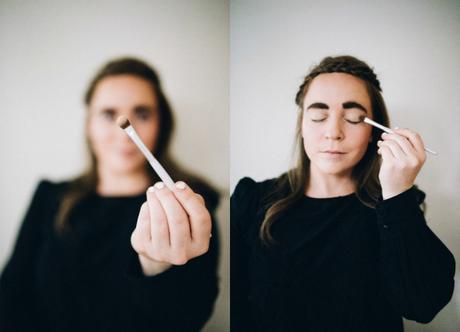 Follow that with a large crease brush and a dark-peach colored shadow, applied across the crease of your eye.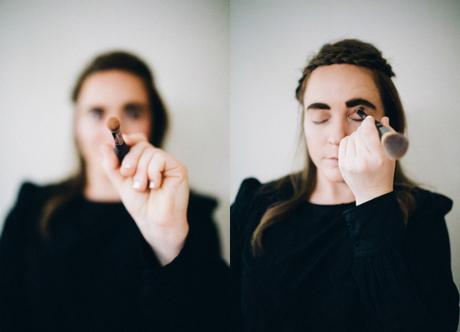 Now for the fun parts... Using a flat, synthetic haired brush, gently place a dark-rose colored shadow into your crease and drag it out to aline with the edge of your eyebrow.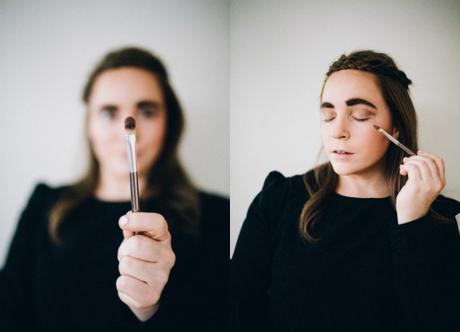 Using the same brush, apply a chestnut colored shadow in a thin line across your crease and along the underside of your dark-rose shadow.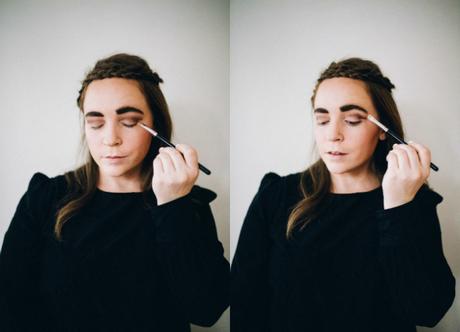 Now, using a very thin, liner brush apply a black clay eyeliner across your lash line. Once you have a solid line from corner to corner, you're going to extend the line up and out, perpendicular with your eyeshadow line. Once that line has been applied, bring the liner back to your lash line at a slight angle, creating your cat eye.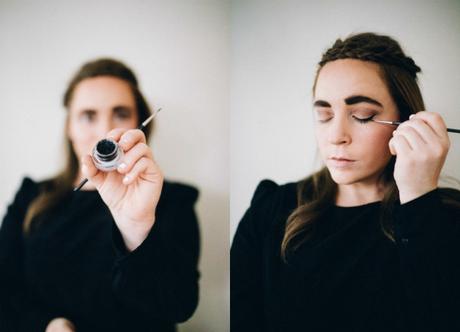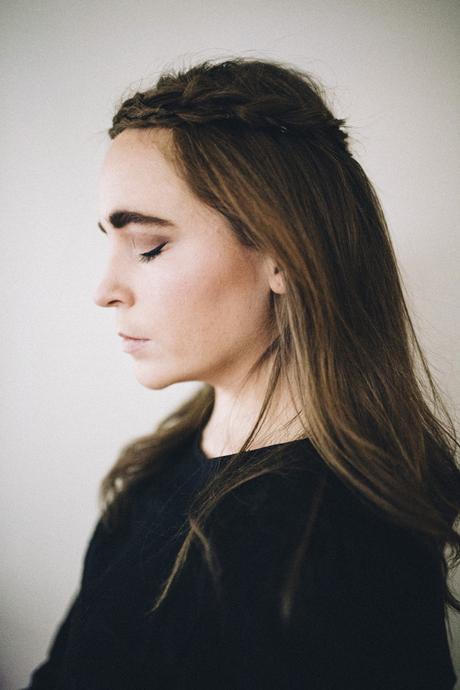 Once your liner has dried, apply your favorite mascara, being sure to cover your lashes completely, from root to tip.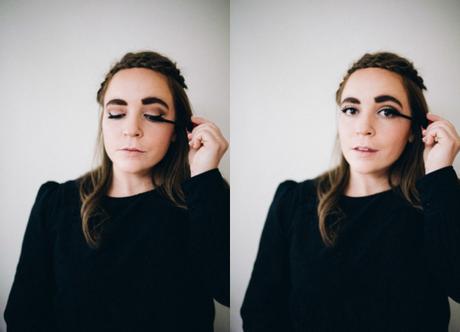 Finish your eyes off with a bit of your highlight color, applied just under your brow (gently so it doesn't flake onto your lashes) and in the inner corner of your eye. Next, apply your favorite lipstick in the perfect autumn-nude shade, and you're done!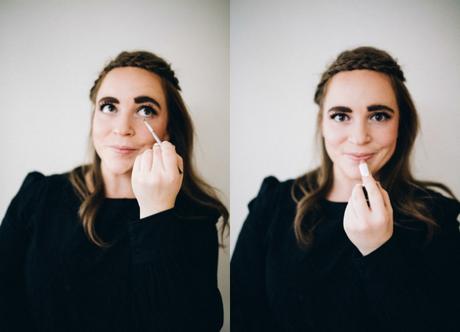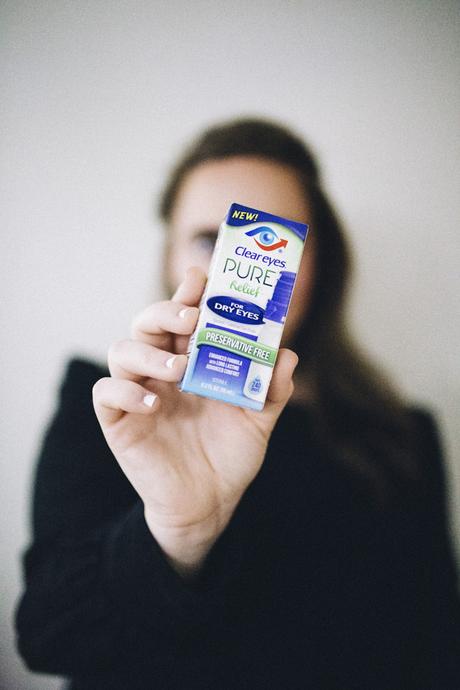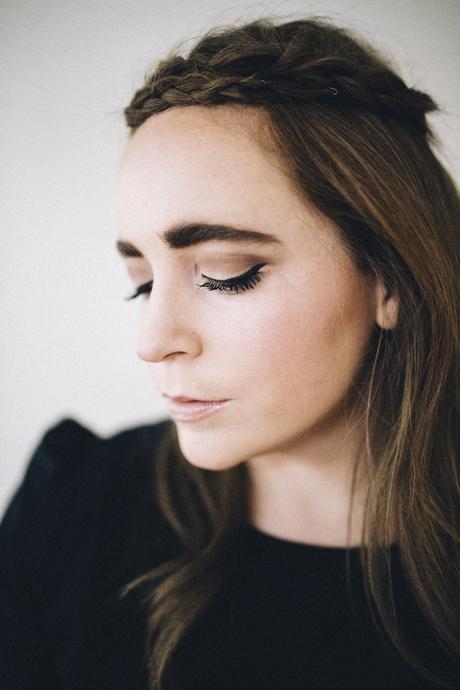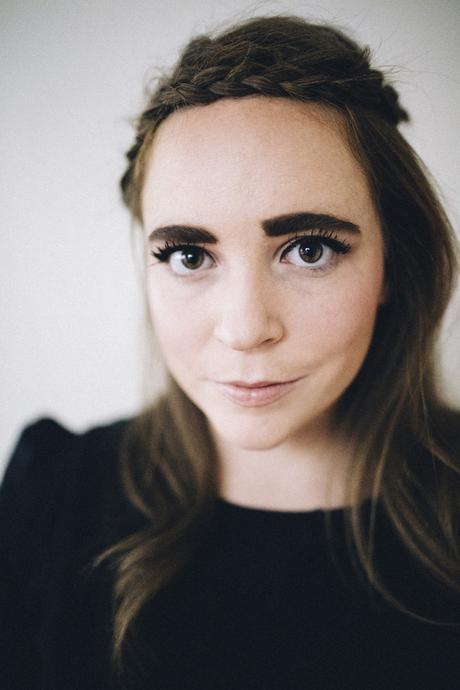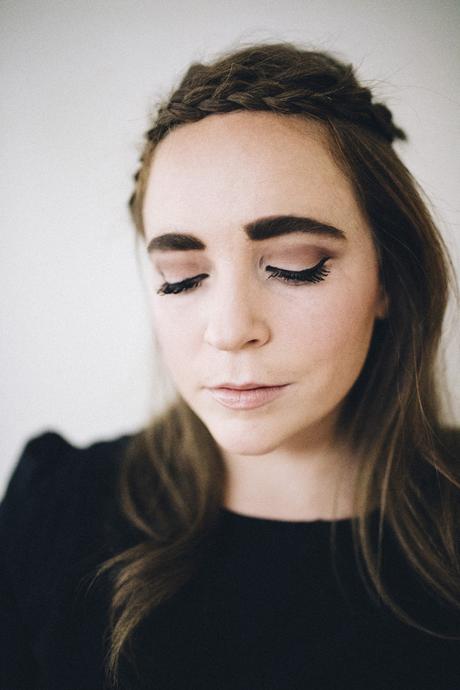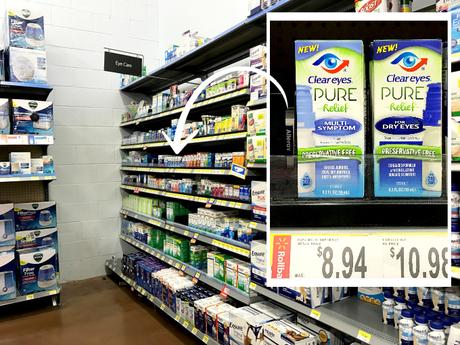 I hope you enjoyed this tutorial! I sure did, and it made me want to put a little more effort into my makeup more often than currently do. Now, get out there and shine, lovelies! Because you are beautiful and should feel like it, too. And when you're not quite feeling that "shine", there's Clear Eyes® Pure Relief™for Dry Eyes to the rescue.
What's your number one beauty tip or hack?