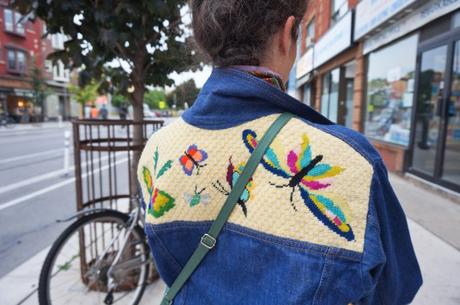 Here's a trend that has come right outta left field - EMBROIDERY...and I LOVE IT! Designers have started embellishing denim jackets, jeans, silk bombers, silk tops and even suede boots and crocodile bags with the craft this season offering a fresh mix of folk infused fashion.
I have to admit that I've caught the embroidery bug and in Toronto I've picked myself up this oversized denim jacket for the fall. It is different and whimsical and I think it adds just the right touch of visual stimulation to an otherwise simple piece.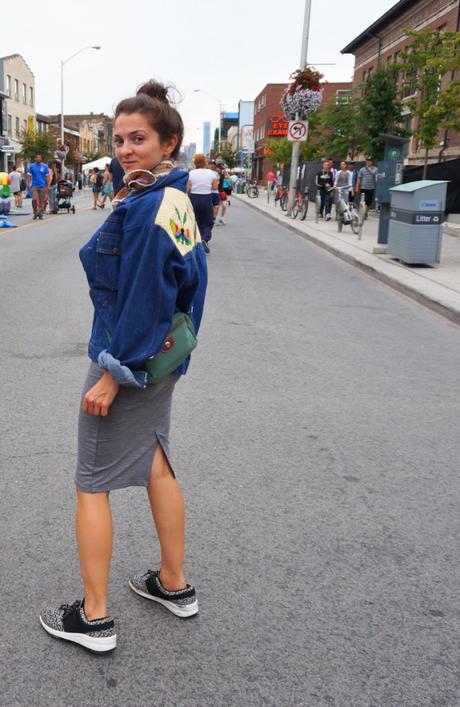 This Fall 2016 trend is everywhere in luxury fashion but you can also find a lot of more accessible brands offering an array of emroidered pieces at more modest prices. Here are a few of my favorite with price tags from $77 to $4,400 (hello Marc Jacobs embroidered python bag!!), you can find them all at SHOPBOP.com, the sales items are selling out fast though!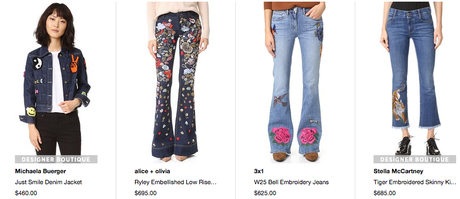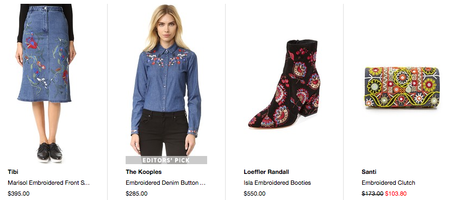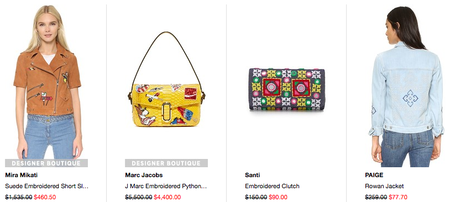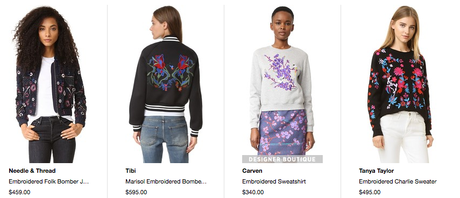 My grandmother taught me how to embroider and I still have the pillow cases we made together when I was 7 years old. You would never imagine how difficult gradient embroidery by hand actually is until you've tried it, and I am in total awe now when I see emroidery done exceptionally well.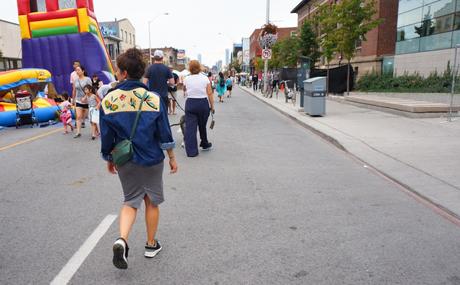 My jacket was completely done by hand with cross stitch emroidery and I knew I HAD to buy it because it reminded me of this 3×1 denim jacket that I fell in love with on SHOPBOP.com months ago!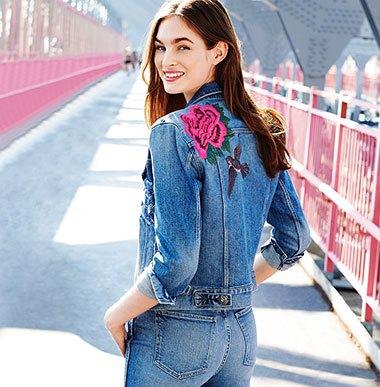 3×1 Denim
3×1 started as a brand focused on producing limited-edition, custom made and bespoke denim pieces that is let by Scott Morrison. You may have actually heard of him before as he is also behind lines such as Paper Denim & Cloth and Earnest Sewn (one of my favorite denim brands of all time!). When he launched 3×1 he created a new store +factory concept that had the retail portion of the spaces connected to the production facility with a glass wall between them so customers could follow the "evolution" of each pair of jeans!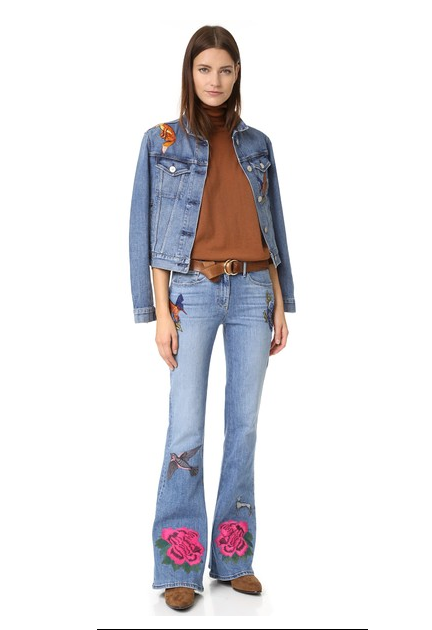 As the wife of an artisan I LOVE THIS CONCEPT, it is the epitome of transparency and places the actual artisans centre stage, reminding customers that often the price behind a pair of jeans is justifiable because skilled people are earning living wages. You can find the 3×1 Collection at SHOPBOP.com including these sets of 3 embroidered patches for $21 that you can add to any piece of denim you already (even temporarily if you sew them on instead of heat-sealing them, which I LOVE!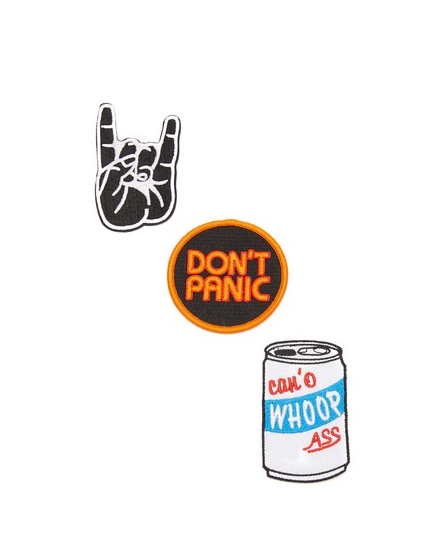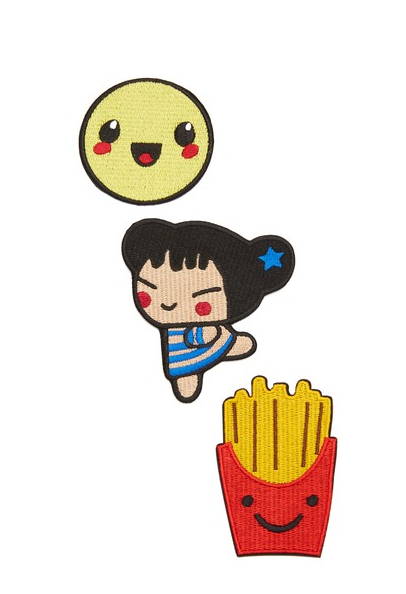 Have you tried the embroidery trend yet this season, I predict it is only going to get more and more popular when the colder weather rolls around.