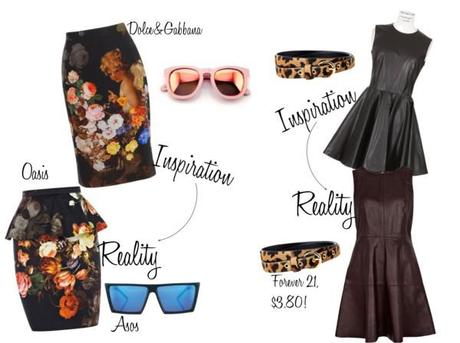 Fall Shopping Guide 2012 by ambersmouthwash featuring a leopard belt

River Island sleeveless dress, $195 / Alexander McQueen fitted dress, $3,865 / Dolce &Gabbana stretchy skirt, $895 / Oasis floral skirt, $72 / Wildfox Couture mirrored sunglasses / ASOS mirrored sunglasses / Hobbs leopard belt, $63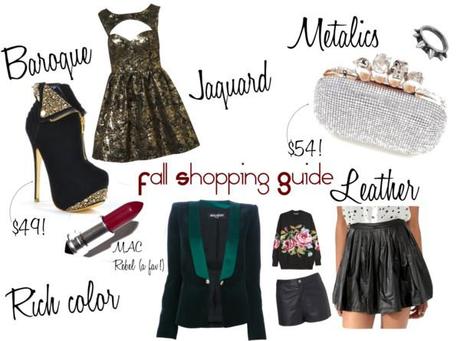 Fall Shopping Guide 2012 pt 2 //  Skull Knuckle clutch $54, Black and Gold booties, $49


Are you excited for fall fashion? This year I am so pumped! Baroque was always one of my favorite art styles, and I am so happy to see black and gold everywhere this season - mulberry and forest green aren't far behind, and I am loving it. Just last Friday I picked up my new leopard print belt from Forever 21, and my new MAC shade, Rebel (thanks for the heads up Crystal!). Last year I made a DIY jacquard clutch, and I brought it out of the closet today.  Also, I still have a pair of leather shorts that I need to share with you!! (They are actually "waxed canvas")  




How beautiful are those black and gold heels? I knew I just had to share them with you, because not only are they stunningly beautiful and perfectly on trend, they are less than $50! Amazing, right?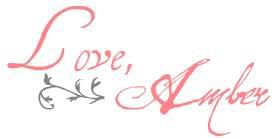 *In my layout it says "jaquard" it's supposed to say "jacquard" but I was too lazy to go back and edit. Whoops!