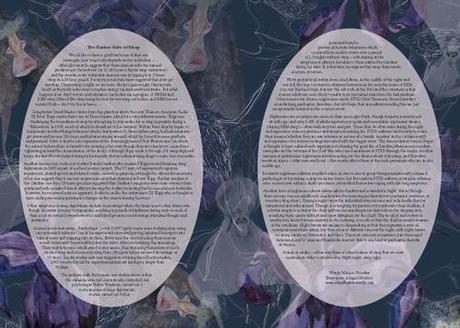 FAKE Magazine
Summer 2012 - Issue 005

I have finally got round to posting the double page spread illustration I did for FAKE magazine's 5th issue, the Dreams issue.
It was the second time asked me to produce a piece of work to work along side writing and I was more than happy to do another piece of art work for them. 
My brief was to design something that represents Nightmares.. Now, I am a floral kinda girl so to think up something remotely Nightmare related caught me off guard a little! I call it Sinister Floral.. 
After researching for some flowers/plants that were more ugly than pretty, I found what I thought would suit the brief.. Dracula Orchids! 
The bats were a nice addition to add extra interest and a subtle association with "creepy" thoughts. I actually quite like bats but I thought they made a good link back to Nightmares.