I have been following the construction of Faculty Brewing since January as can be seen in my previous posts (First) (Second) (Third). On August 2nd, 2016 they finally opened to the public after their passed Lounge inspection.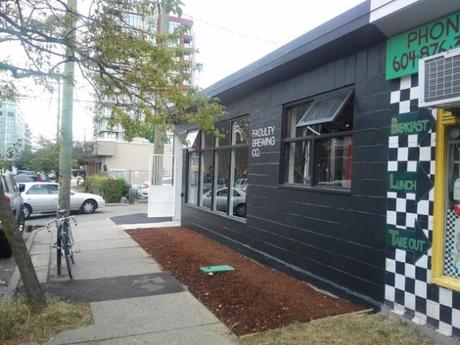 Faculty Brewing is the latest brewery to open up in the Brewery Creek neighborhood in Vancouver. Mauricio Lozano the owner and head brewer is an post secondary instructor by trade as well as a brewer. With the teaching in mind the brewery has borrowed bits from the post secondary school style of class naming. Easy drinking beers will be in the 100 series while the most challenging beers at this point will land in the 700 series. You will find all other beers in between those numbers.
The brewery is small with a capacity of 30 people but it is well worth making a point of stopping in for a tasting flight or a few glasses of beer. The brewery has launched with a very strong 4 beers and will only have more great beers over time.
Faculty Brewing is not a big brewery. The photos above can give you an idea of this. The first photo is of the brew house that is located at the very back of the building. When you walk into the brewery you will see the fermenters and bright tanks to the right. The second and third photo are taken from the back looking forward in the brewery. Beer is being served off of the bright tanks and as such there is only a very small cooler big enough for a few kegs. The last photo is of the grain mill although it is covered up with a blanket or something.
I can not stress enough that you should check out this brewery soon!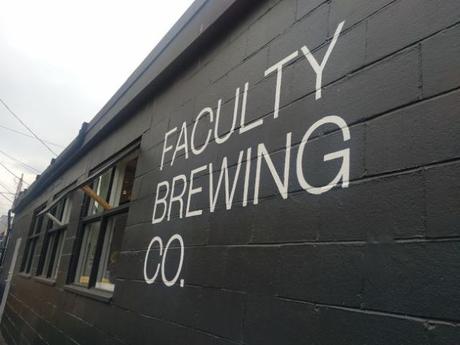 Faculty Brewing Co778 819 6794
http://www.facultybrewing.com/
1830 Ontario
Vancouver, BC
[email protected]

About Mike
I am an avid outdoors man and hobby photographer who loves to spend as much time as possible exploring the beautiful backcountry of the Province of British Columbia and everywhere else! When not exploring nature though I am exploring Craft and Micro Brew beer locally and from around the world. If you love beer like I do please come on a journey for your taste buds. Who knows you just might find your next favorite beer!