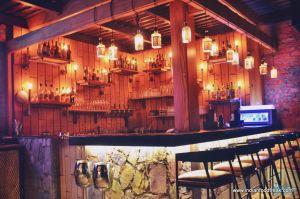 The industrial look restaurants and pubs are nothing new. However there are few who have used the concept well and to their best advantage. Factory by Sutra in sector 29 Gurgaon is one of them. The beautiful decor going with the theme spread over different floors with microbrewery placed strategically to give the factory look is commendable. Not only the shelves and bottles are thematically designed, but the names of the menu dishes are well chosen.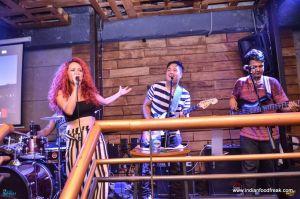 It is a Wednesday night when I visit them and the band who shall be playing in the evening is already checking the sound. I find it a bit loud at 6pm in the evening and prefer to sit outside, but the squeaking door and the humid climate force me again inside. Factory by Sutra serves four types of brewed beer – Lager, German Wheat, Dunkel Wheat and Dark Beer, of which I liked the German Wheat.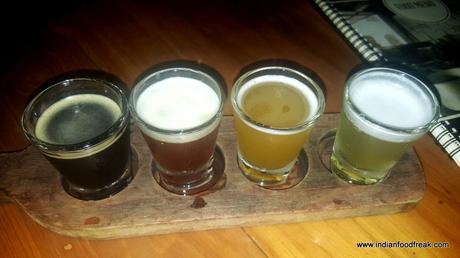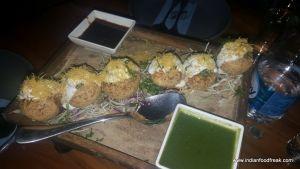 Amongst the starters,
Dilli 6
is not to be missed. A bunch of 6 golgappas (the crispiness and texture showed it had used rice flour) filled with curd, saunth, bhelpuri and peanuts is an absolute delight. It is like a papdi chaat where you have golgappa instead of papdi. Bit letdown by achaari chicken which completely lacked achaari flavours, I fell in love with the Fish in lemon butter. I normally don't enjoy basa as a fish, but this one was just brilliant. The sauce was addictive and the fish was well cooked. If you eat fish, this is strongly recommended.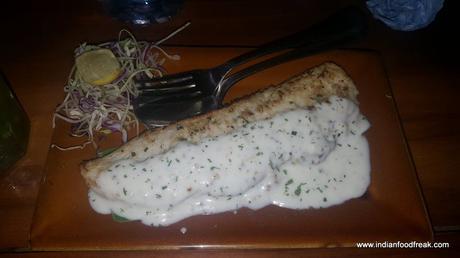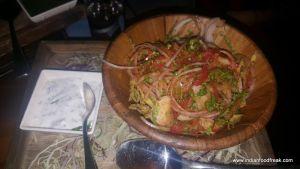 Kurkuri bhindi nachos are not a nacho but still interesting. The fried crisp okra mixed with lot of onion-tomato thin slivers is topped with spicy peri peri mix. It can be a bit too spicy for people who aren't really spice lovers. In the starters, one can also try the fried calamari. These are crisp without being rubbery.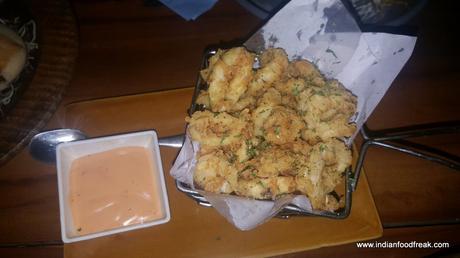 The main course is as usual and neither impresses nor disappoints. Keep the focus on starters and drinks along with live music to have a good time.
Ratings (Out of 5)
Food: 3.0 | Ambience: 4.0 | Service: 3.5 | Overall: 3.5
Meal for Two: Rs1600 ++ | Wheel Chair Friendly: No | Credit Card: Yes | Alcohol: Yes
Address: Factory by Sutra, SCO 23, Sector 29 main market, Gurgaon | Phone: 92052 49700
Disclaimer: This review was done on an invitation from the restaurant. Due judgement and care has been applied by the author to remain objective and unbiased in the review, but readers need to consider this review keeping this fact in mind.