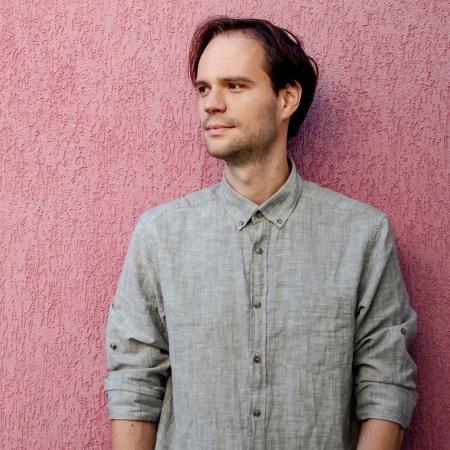 photo: Daniela Masterson
Dutch composer Xander Slikker hits the ground running with Season's End, the debut album from his Facing Mountains project. Using a mixute of electronics and classical music he goes in at the deep end with this exploration of melanchloy, loss, grief and hope. While the lyrics might seem a bit heavy-handed, the music itself tinkles and purrs.
He names Nick Drake as one of his heroes, sharing the English folk legend knack for tuning and soft-spoken melodicism. Changes are that he has spend many hours studying Robert Kirby's arrangments for Bryter Layter. Slikker wears his heart on sleeve and while he is he searching for the meaning of it all with his words he shloudl not loose ay sleep over his skills as a musician. Season's End is a album where genres meet and push each other forward to a level that very few debuts have reached.

Season's End is a self-released album. Release date: December 4.
Tracks:
Echo Returns
Losing A Friend
Season's End
The Beggar
Now That You're Gone
Fleeting Mind
Slowing Down In Daydreams
Take Me Closer
After All