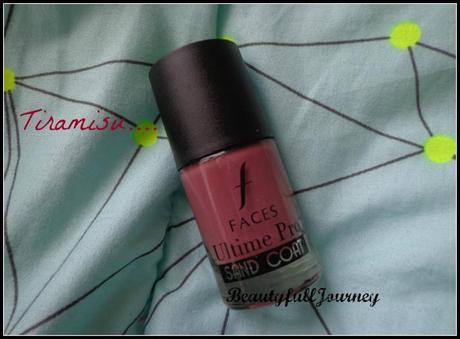 Hey everyone

Faces launched their sand coat nail paints in December. I showed you pictures from their launch event too here.
Today, I'm reviewing one shade from this range for you all.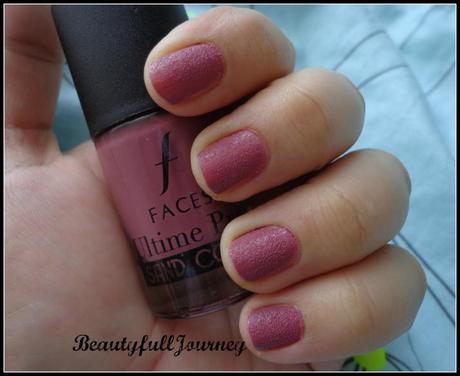 These nail paints come in a sturdy glass bottle with a black plastic matte cap. The bottle looks classy sitting on my makeup shelf

The brush is a flat brush and I loveeee this kindof brushes! It covers almost my entire nail in one stroke and gives a very nice even finish.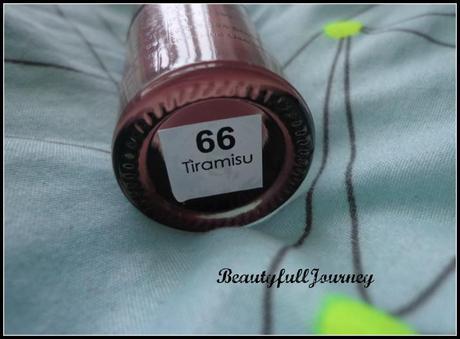 The shade I have is called 'Tiramisu'. It's a lovely muddy brown-pink. If I think about it I think I have never used this kindof shade before and I'm very glad I got this as it's a very pretty shade and I'm loving it on my nails! It's quite a sophisticated shade and will look great for daily wear as well as for formal events.
The finish of these Sand Coats is sandy and grainy. Yes the finish feels gritty if you touch your nails but the sand finish looks quite different. I personally would advise you not to use a top coat on top of these as I felt a top coat kindof hides the grainy effect. And the consistency of the nail paints is quite good too. The formula isn't too runny nor too thick and there is no clumping.
This shade, "Tiramisu" went opaque even in one coat itself but I used 2 coats here for a better finish.
I have also worn another shade from this range "Moon Coat". You can see its swatches here.
I've tried textured nail paints for the first time and I'm really impressed by these. They look like you got a fancy nail art done right at home

The staying power of these nail paints is excellent. When I had worn them before I got a full week – 7 days of wear time with absolute minimum chipping. This time, I have also been doing household work so I would say wear time is a little less. As you can see in the pictures, there is some chipping at edges and I have taken these photos on the 4th day of wearing this nail paint. So yes these do not chip easily and last very well with a nice finish throughout the wear.
And please excuse me for the bad situation my nails are in. They're really in such a bad shape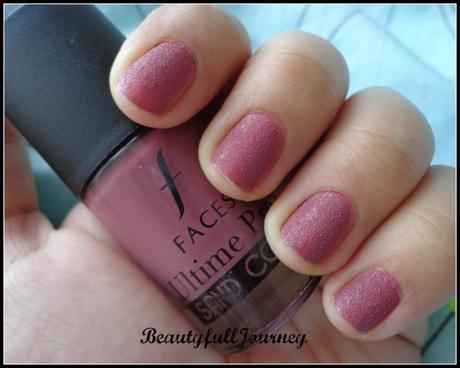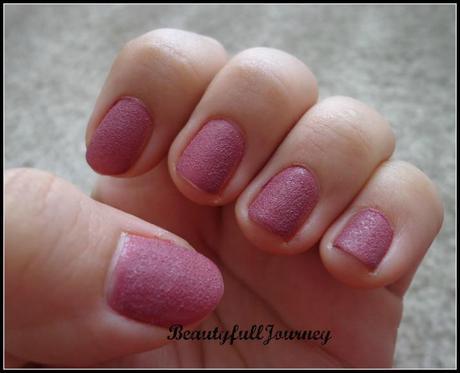 The collection has 8 shades including glitter shades too! The glitter shades look lovely with a sort of matte finish. Do check them out

I really want to try their shade "Citrus Pie"! It's a very pretty orange glittery shade!
The nail paint is priced at Rs.399 for 9.5ml. It's quite worth the price for the quality, quantity and unique texture. They are available at Faces outlets.
Overall, the Faces nail paints are great in quality and have a vast range of shades

 these Sand Coats are one of the few textured nail paints in the indian market and the look lovely

Definitely recommended.

Rating: 10/10
P.S. PR Sample. All opinions are my own and 100% honest.