Faces Cosmetics recently launched the Ultime Pro range of makeup and I was sent a few samples to try. The first product that I tried was the nail lacquer in the shade Petunias. You must have the seen the first look on the blog and the Facebook page last week. This post is about my review of this beauty.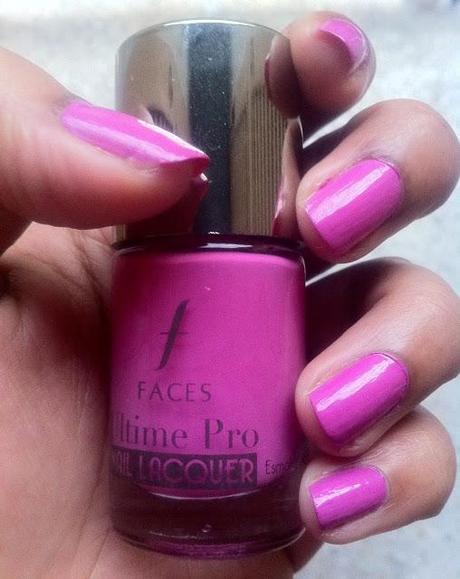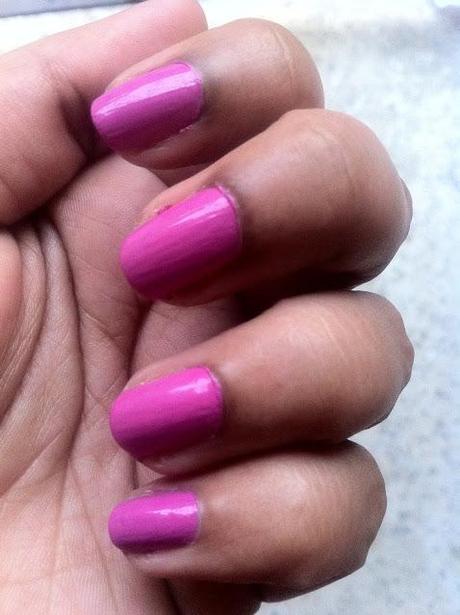 The Ultime Pro Nail Lacquer is 
is a long lasting and chip resistant nail polish. It comes in a high shine finish formula that applies smoothly and lasts longer and are 
priced at Rs 399. The shade Petunias is a gorgeous bright blue pink which is a must in every girl's nail polish kitty. This is my first Faces nail polish and I'm very impressed by the quality. It applies smoothly, takes 2 coats to go opaque, formula is not runny and dries up within seconds of application, and gives a high shine finish. In the pictures, I've not used any base or top coat because I did not feel the need to. On my nails, the color lasted for 3 days before I noticed slight chipping on the tips. Even though the quality is top class, the price is pretty high and that's my only stumbling block on the way to buying more of these. Would have bought the entire range if the price was kept low. Yep, the quality is really that good.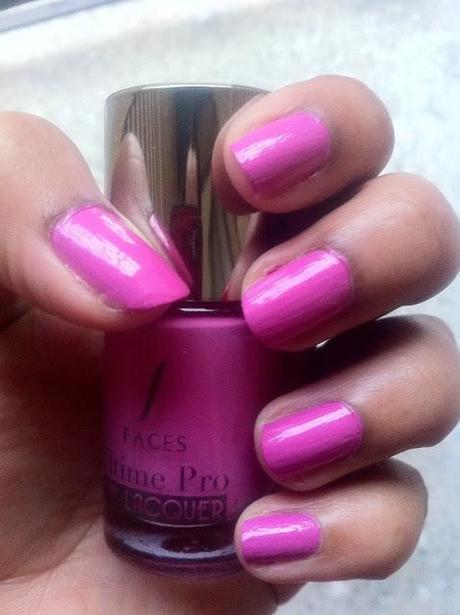 I absolutely love Petunias and recommend it highly. If you love nail polishes and would not mind shelling out Rs 399 on one, you have to buy one of the Ultime Pro Nail Lacquers!
Have you tried any of the Faces Cosmetics Ultime Pro Nail Lacquers? Whats your favorite shade?
P.S - Sample sent by brand PR. Review 100% mine