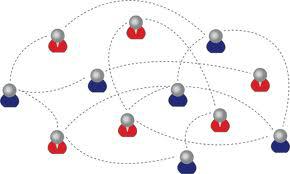 THE battle to be the king of the networking sites is about to step up a notch – with reigning champ Facebook and young contender Twitter launching re-designs.
As well as keeping ahead of each other, they know they must stay ahead of the chasing pack. The new-look Facebook will launch within two weeks but The Sun has had a sneak preview. Have a look
Facebook is forever doing something new. I have also just got used to using the new layout and now another to come.
I use both Facebook & Twitter. As many know my main social network is Facebook, as I am the creater of a very popular mums group, but, I also have friends and a great following on Twitter.
I use Facebook for providing a support network for my group and also to share the blogs posts, Twitter is used to add a little fun and to make others smile with some parenting quote wisdom and also links to new blog posts are shown. Both serve a purpose to me.
My preference to the two has to be Facebook What about you?