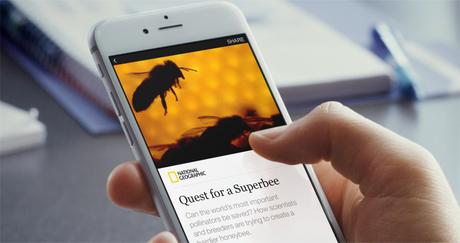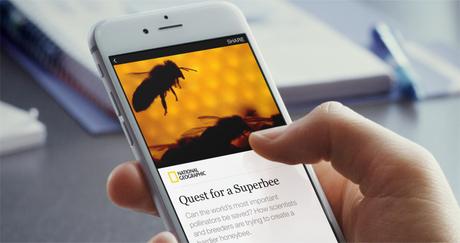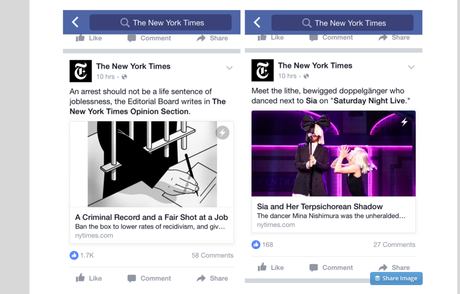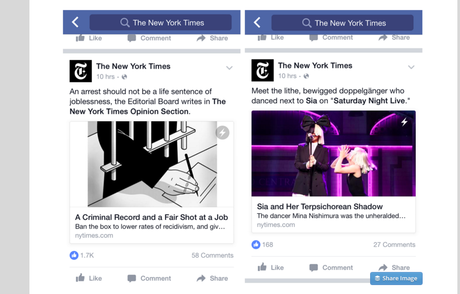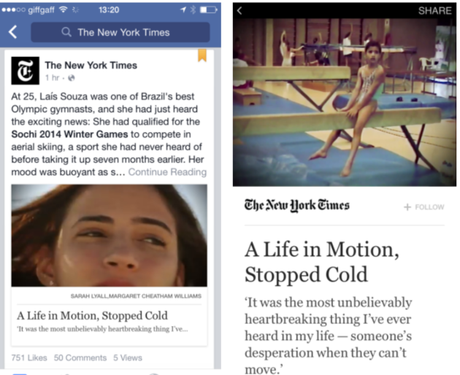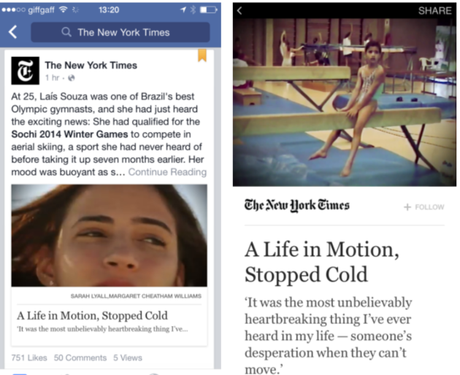 Instant Articles is a Facebook initiative that was launched in May to host news stories on Facebook rather than linking to the publications' websites, allowing news organizations to tap into emerging readerships faster, rather than relying exclusively on their own websites.
The New York Times, and NBC News, are among the handful of publishers that are part of Instant Articles. But, who is using Instant Article? How successful has the experiment become?
Michael Reckow, of Facebook's Instant Article, has said that the numbers for Instant Article are positive:
"The first thing we're seeing is that people are more likely to share these articles, compared to articles on the mobile web, because Instant Articles load faster; the majority load in under a second, and that means people are getting to the content immediately."
Recently, at a Tow Center conference, Journalism + Silicon Valley, Reckhow said that mobile users are the bulk of the Instant Article users.  He also expressed interest in improving ways of distribution via social media by having constant conversations with publishers.
"As more people get their news on mobile devices, we want to make the experience faster and richer on Facebook. People share a lot of articles on Facebook, particularly on our mobile app. To date, however, these stories take an average of eight seconds to load, by far the slowest single content type on Facebook. Instant Articles makes the reading experience as much as ten times faster than standard mobile web articles."
In terms of the impact of design, Instant Articles is another example of how visual presentation of a link helps.  We are seeing more use of "cards" that include a headline, a quick summary and a visual to lure readers to an article.  Each Instant Article presentation is its own "home page", the initial point of entry into what publishers hope will be a deeper journey into their offerings than just one article.
At the Tow Center conference, Mark Thompson, CEO of The New York Times, said it best:
"How do we get that person who read ONE news story, to read a second New York Times story?"
How articles are presented via Instant Article and other social media outlets may be one way to make this happen.
Instant Articles Are Shared Three Times More Than Regular Links

http://blog.newswhip.com/index.php/2015/11/instant-articles-shared-over-three-times-more-than-regular-links#FUkD0kccITAk3wgo.99

http://www.nytimes.com/2015/05/13/technology/facebook-media-venture-to-include-nbc-buzzfeed-and-new-york-times.html?_r=0
TheMarioBlog post #2052
Please enable JavaScript to view the
comments powered by Disqus.
comments powered by

Disqus