Scoop.it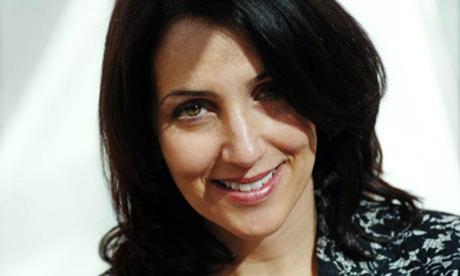 Joanna Shields, Facebook's vice president and managing director for Europe, Middle East and Africa, is leaving the social network to head up the Tech City Investment Organisation (TCIO).
Shields, who has been in her Facebook role since 2010 having previously been at Bebo and Google, will replace Eric Van Der Kleij in January next year and is tasked with taking the UK government's investment group for technology start-ups to the next level – specifically getting a UK technology company to go public.
TCIO
TCIO, or Tech City as it is commonly known, offers support to technology start-ups and companies based in and around the so-called 'Silicon Roundabout' in East London. Prime Minister David Cameron said:
Joanna's experience will be hugely valuable in supporting Tech City as it goes from strength to strength. The success of Tech City shows just what can happen when we back some of our most innovative and aspiring companies to grow, helping the UK compete and thrive in the global race.
"Dynamic and Successful Cluster"
Working in the UK for the past decade has proven to me that this country has the potential to become a major force in digital innovation. The seeds have been sown in east London for a dynamic and successful cluster: we have the infrastructure, the technology and the talent, now we need to accelerate the growth. I am looking forward to leading the Tech City Investment Organisation in the next phase of its development. With the right boost now, there is no reason why we can't make London the number one location for tech in the world.
Ambitious claims, but it's good to hear the UK tech scene spoken of in such glowing terms, especially from one such as Shields.
As well as attempting UK tech firms to go public, Shields will be trying to encourage foreign tech firms and entrepreneurs to move to London, promoting it as a technology hotspot.
Facebook Problems?
The social network giant has yet to name a replacement for Shields with some suggesting that losing talent should as this from a key position is another sign that Facebook's position as the hottest tech property in the world is increasingly under threat. The BBC's technology correspondent Rory Cellan-Jones wrote:
Now I'm sure that Joanna Shields is relishing the challenge of her new job as a standard-bearer for British technology firms. But it must be easier to leave Facebook now than it was just a few months ago when the social network was the hottest, fastest growing, most exciting company on the planet. And if more of its top talent decides that there are now more interesting challenges elsewhere, that could be a big problem.
Facebook, of course, has lost just as much talent as it has hired since Zuckerberg built it up and while they won't like the fact Shields has left, we're not sure it's as big a blow as some might believe. Either way, the UK tech scene has just gained a very good ally and can hopefully go from strength to strength at a much quicker pace come 2013.