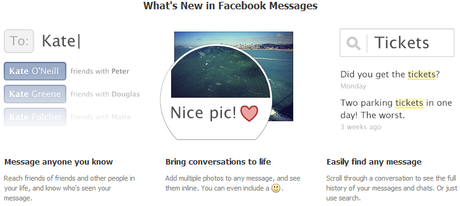 All successful things has always evolved over a period of time, and so the Facebook is..! I just observed that Facebook Message Box Update took place with new Interface and User Experience as well. According to me, this change was required to be made..! I was experiencing some clumsiness in that interface. I just have a look at it and Now I think it's well organised than before. The actual results will come out after  few days lol..

Well, Let's have a look at new features..!
What's New in Facebook Message Box Update ?
Send New Message !
Sending Message to another person is made considerably easy and smooth. I always face difficulties and problems sending messages to other persons because it takes so much time to load all those Friends Name and then we have to select it. In this interface it is quite fast and hope it will solve our problem.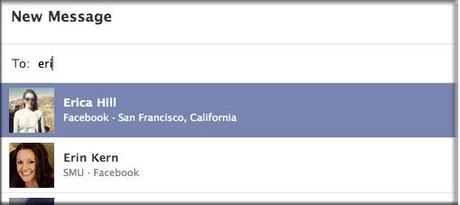 Upload Attachments !
When You are writing messages, you can easily attach or upload images.! This was also there in old interface but this one looks more elegant .!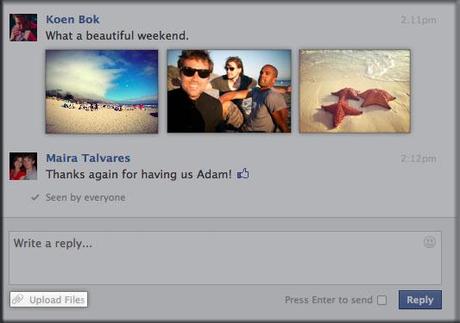 Sort of Confirmation is There.!
Again as an Old feature, you can see when the person has seen your message..! This was working in old interface in some of my friends. But Now It will work in all.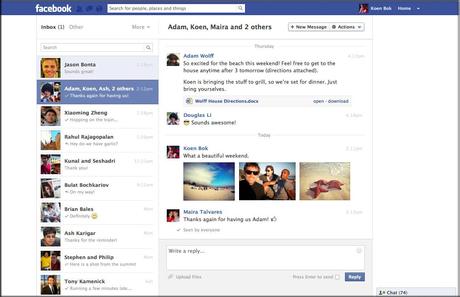 Easy Search Option
You can easily search with a single keyword as shown below, and you will get all the messages which contains the same character with yellowish highlighted text. This is also a good tool..!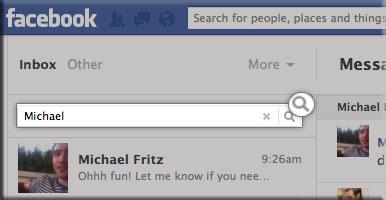 So, Share your experience with me and my readers about New Facebook Message Box Update…!