Facebook has launched an iOS and Android app called 'Facebook Messenger' dedicated to sending messages and texts to all your Facebook friends.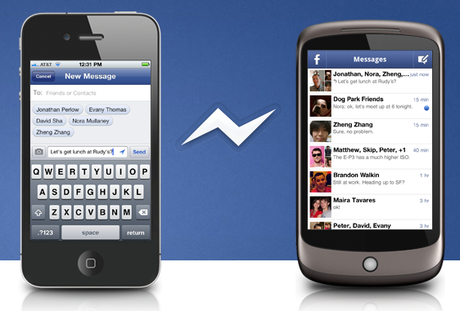 The App is specially designed to make Facebook Messaging much easy. Once you pass the login screen you are taken to your Chats and Messages Inbox. You can start a new chat or scroll through and read your past chats. Messages can be replied via the Messenger itself or via SMS. And you can share photos with your friends.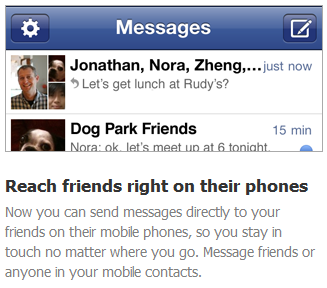 Conversations can be named/tagged to make it easy to organize all your chat conversations amongst your friends. The App also boasts a smart alert system this way you can choose when to receive alerts for new messages or when not to receive them. You can delay the alerts, remind you of missed notifications or even shut them off if you get annoyed.
The mobile App is now live and available in Android Marketplace and iOS App Store.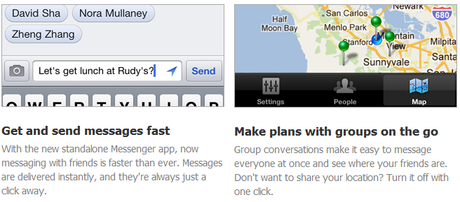 Many users report that this App isn't yet available in all countries yet, but you can try to get it via Facebook Mobile Messenger Page.