Seems like our mister Facebook, Mark Zuckerberg is finally interested about improving the user experience on Facebook as he has launched a new survey to figure out what users think about Facebook.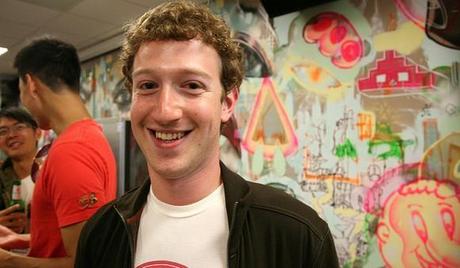 A new notification was up there on my newsfeed today when I logged into my Facebook account, asking if I want to spend few minutes to participate in a survey to help Facebook improve its features. I clicked on it to find a whole bunch of stupid questions.
First question asked me if I'm satisfied with the whole Facebook experience. I was looking for the answer "Hell No" but there weren't any so I went with something else. And then it asked me about how important it is for me to stay connected with Facebook and if I'm satisfied with its features and the number of friends I have. There were a lot of questions, most of them were completely pointless. Like asking how fun is Facebook overall?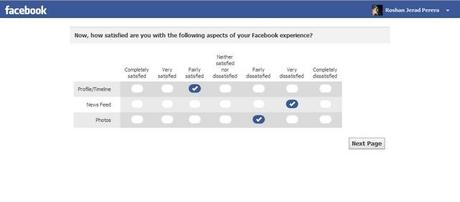 What's the point of all these questions? Is Mark Zuckerberg trying to make some changes to Facebook ? Or is he really trying to pay attention to its users?
Considering how Facebook is turning out to be an old-school trend, it's not surprising to see these surveys. If they doesn't come up with something soon, Facebook will turn into the next Myspace.
Did you also participate in this survey? Tell us about what you think.
[ photo credit: Scott Beale via photo pin cc]
(All the images, trademarks, logo's shown on this post are the property of their respective owners)
Roshan Jerad Perera