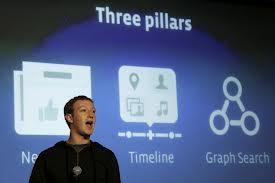 Facebook is the king of the social networking site and it has just been introducing new search engine as Graph Search. Billions of people have been connecting and interacting globally through Facebook. In these days Google and other top search engines have been facing the challenges from Facebook ads. Because of the rising ads funds in Facebook and decreasing the growth rate of ads in other search engines companies is the big problem. A Facebook ad is the major income sources of Facebook and its market coverage ratio has been growing.
New generation has been getting the opportunity to learn new thing from social networking sites and Facebook is being essential to connect with friends and other people globally. Wherever you stay but you want to connect with your friends. So that people are getting first priority for

Facebook

rather than foods. Even people are having been using their cell phone with Facebook apps while traveling or in wash room. Therefore, right now Facebook has launched its new feature as Graph Search which is similar to other search engines but you will get different experiences on it; in other words, its features are totally new. While searching keyword in Graph Search you will get exact results and it will help to search your nearest people and their activities.
How does Graph Search Work?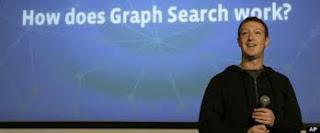 You may be curious to know how Graph Search works. I was also curious before having experiences. I have got chances to connect with Graph Search and got experience. It is simple that when you type any keyword in Graph Search, then you will get specific result. For example, when you want to know about a single female live in New York, you will get thousands of results. Similarly you can search a single women live in your own place or specific places then you will get exact result what your searching. Facebook have already collected billions of individual data and it has used all the data for Graph Search. If you have public Search privacy then your information will not be publish or it will be hidden. Therefore you should take better action for your public search privacy. If you have shared your information as open sources then it will be helpful to know your information to Graph searchers. It is a nice idea to match the result and help to connect with people. What do you think in your mind or what do you want to search, you will get quick result and get connect for interaction with them. You will get all the results form Facebook, which information's have already existing in Facebook.
Perfect Dating Site: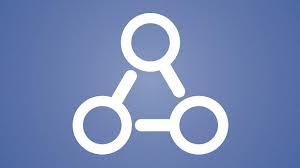 Graph Search 
I'm little bit doubt that whether it will be the dating site. Because there have been billions of people already connected with Facebook and their every information have stored in Facebook. While searching specific keyword, Graph Search shows the nearest matching results. People who are searching for boys or girls in Facebook, they will get information easily and connect with them. It might be a dating site after introducing the Graph Search. Many people are eager to know the information about girls and boys; Facebook Graph Search help to shows the result as specific information like, age status, marital status, location zones, interest and hobbies, their activates, timeline, email address, biography, languages status, mobile numbers etc. All these information help to those people, who are searching dating spot. Yes you can search as who is living a single woman in your nearest place and what she have been doing and what is her age, friends, interest, hobbies etc.
If you are searching a girlfriend or boyfriends then you can search some keyword in Graph Search and will get specific results and join with them for interaction. We know there is thousands of dating site but not perfect like this. Because of the craziness of the people over Facebook and its interaction with interested people.
New Challenges for Google:
There is no doubt that Facebook is the world largest online social network as well as most preferred social networking site and Google is the king of the Search Engine in this internet giant. Google has its own community site as Google + but facing challenge from Facebook in terms of Google Ads and Goolge + Community. Google has started its new features as social networking or community site like Google + to get more engagement of people on Google Product and services.  However, Google has been losing its ads market because of the more engagement of people in Facebook. People are being more and more creasy over Facebook and spending their more time in Facebook Like, Comment, and Share etc. So that Google is being worry on this critical issue. The main income source of Google is Google ads and now its market has been downsized.
Facebook has introduced Graph Search as new feature and it will be helpful to cover more market but Google is seeing as a challenges. The major concern of Google is, people are more engaging in Facebook and how to restores in Google Search Engines and Google Plus. Graph Search is different from Google Search Engines but if people more engage in Facebook Graph Search then there will be decrease the Google ads market and Facebook will get more ads on its Facebook page and community. Google needs to take innovative ideas to restores it market and attract people on its community.