Yesterday, Facebook the social giant showed its' power to the world wide web by taking down several major websites and redirecting its' visitors to Facebook website page.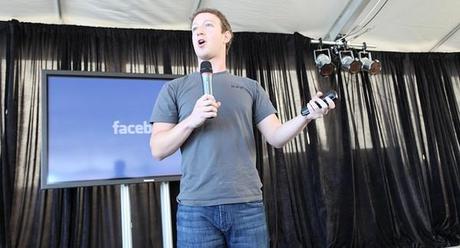 This Facebook error has caused many popular websites including CNN, the Washington Post, Huffington Post, Slate, BuzzFeed, Gawker, Business Insider and even Kickstarter to go offline for several minutes.
According to BuzzFeed, this has happened because of a glitch in the Facebook Connect system, which allows users to log-in to Facebook via third-party websites. Business Insider mentions that this shows how much power Facebook has over the Internet and says that "not even Google has that kind of foothold."

"For a short period of time, there was a bug that redirected people logging in with Facebook from third party sites to Facebook.com. The issue was quickly resolved, and Login with Facebook is now working as usual." Facebook responded to the situation with this statement.
Do you agree? Does this prove Facebook has more power than Google?
[Image Credit: Flickr User Robert Scoble]  
(All the images, trademarks, logo's shown on this post are the property of their respective owners)
Roshan Jerad Perera