Facebook rolls out 'Smart Lists' which essentially determines your real friends on Facebook. Depending on your conversations and frequent interactions with your friends, Facebook now puts your friends in various lists ( just like Circles in Google Plus ! ).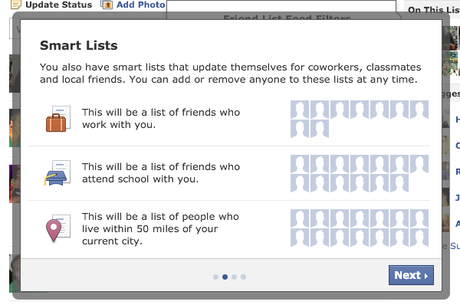 Post the beta launch of Google Plus, Facebook kept on updating and adding new things to its interface and even tightened up the privacy to make it feel at home. And everybody loved Google Plus's Circles and so the Smart Lists happened.
You can add or remove people from Smart Lists which have been automatically created.
It's still not sure if you could make such lists.