You know how you have some products that you use over and over again but don't really pay much attention to them? This is one of those products. I can't believe I haven't reviewed this before as it's my all time favorite make-up remover. I've lost count of how many bottles I've gone through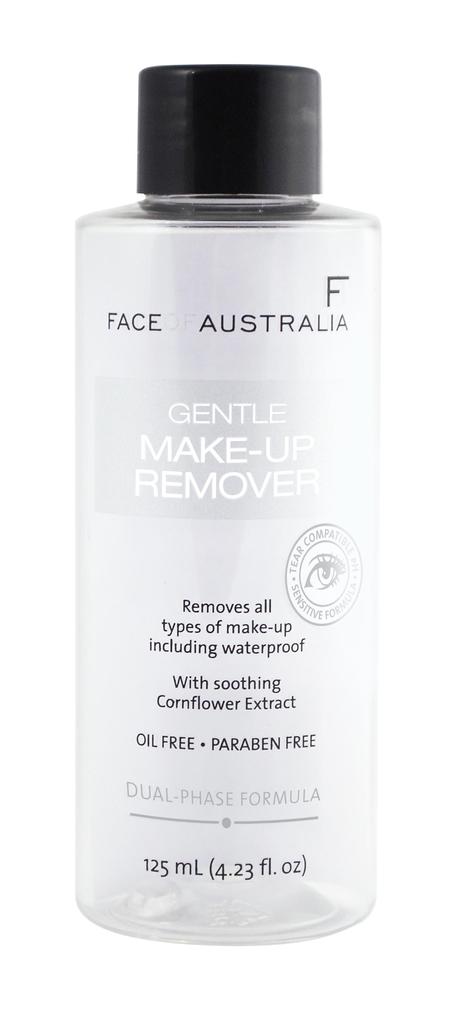 I like this for many reasons: 
It's gentle enough to use on my eyes. 
It doesn't irritate my eyes.
It easily removes all my eye make-up including mascara, without me having to rub or tug at my eyes.
I can use it all over my face with no problems.
It's cheap ($8.95 and it regularly goes on sale at Priceline).
It is dual phase which looks cool.
FOA is a cruelty free company.
They are also an Australian company.
If you are after an effective make-up remover, give Gentle Make-Up Remover a go.
Note: I was originally sent this to review, however I have repurchased it countless times.