Easter is two weeks away.  Say what?
Easter is always sneaking up on me.. every year!  This time it seems more so.
So I've been busy putting up final touches in the Easter decor.  
And since I can never find anything at the stores in the colors I want, I've been making a lot of the decorations myself.  
Today I'm sharing with you how I made my fabric scrap Easter eggs.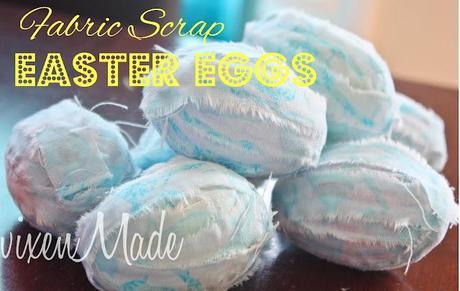 Here's what you need:  cheap plastic eggs fabric scraps (I used leftover fabric from my daughter's headboard)hot glue gun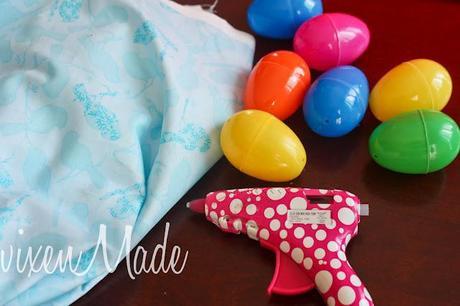 Cut your fabric width to be long enough to wrap around the egg lengthwise.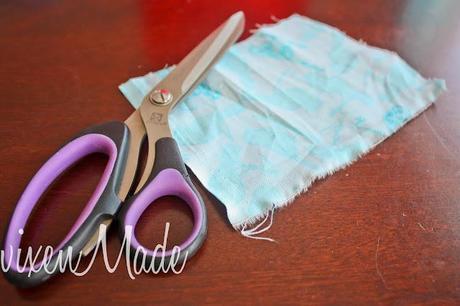 Cut 1/2 notches in your fabric.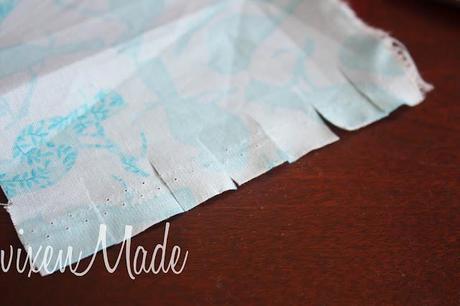 Tear your fabric apart at each notch.  This will give the fabric a frayed, shabby look.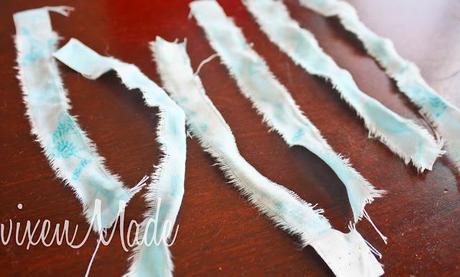 Starting at the bottom of your egg, add a dab of hot glue.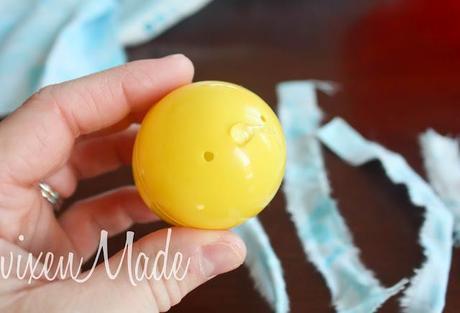 Stick an end of your fabric strip onto the glue and wrap and glue around your egg.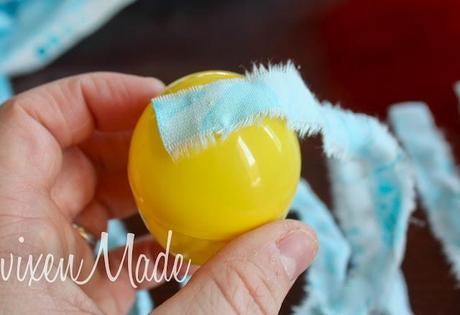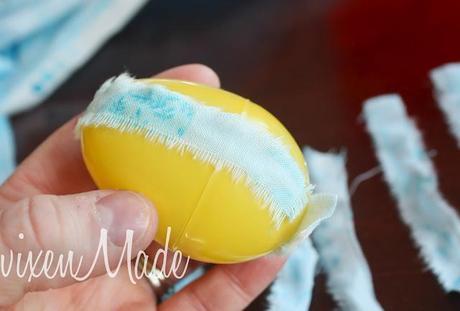 Keep adding your fabric strips until the egg is covered.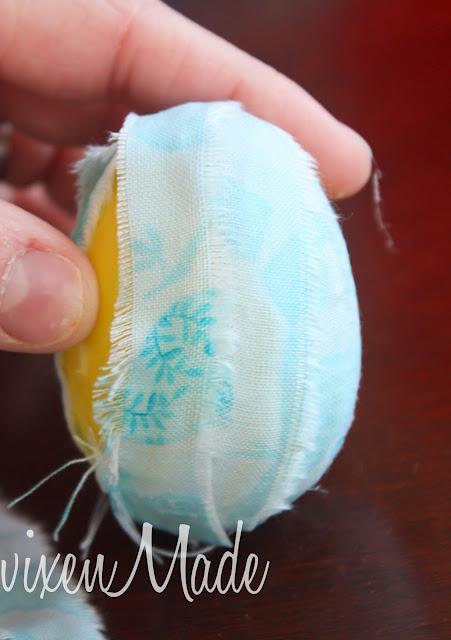 Like so.  Now make more!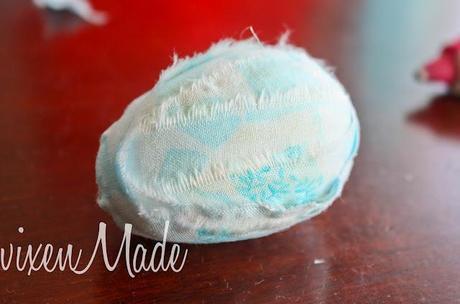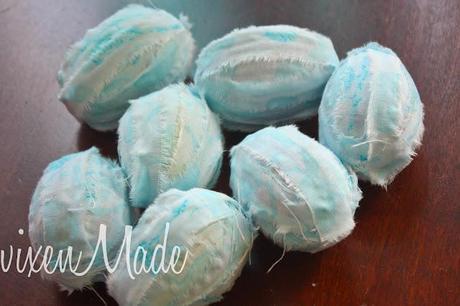 Aren't they fun?  And SO easy!!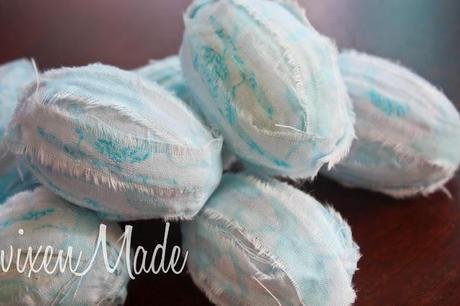 I placed them in a jar with burlap as the 'nest'.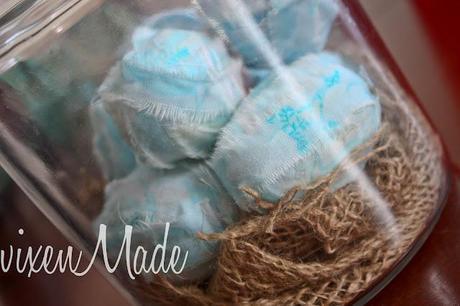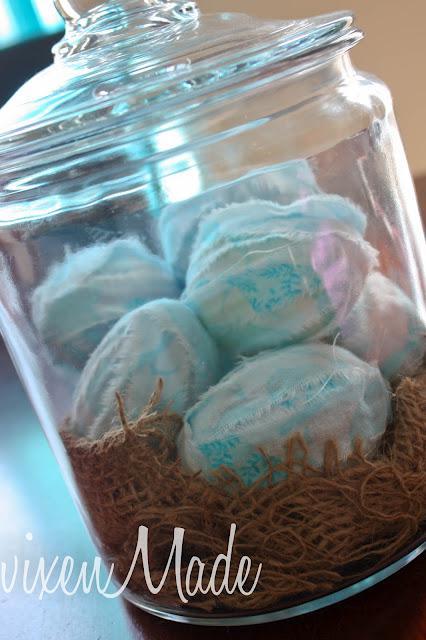 So springlike.  Like robin eggs in a nest.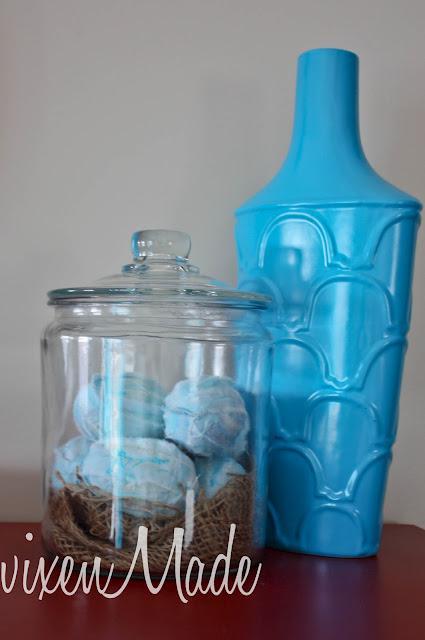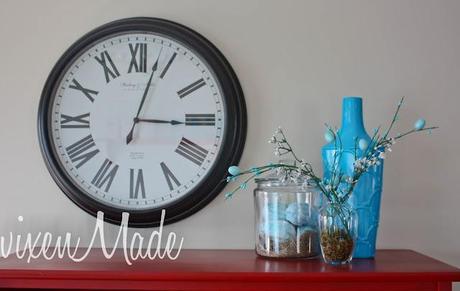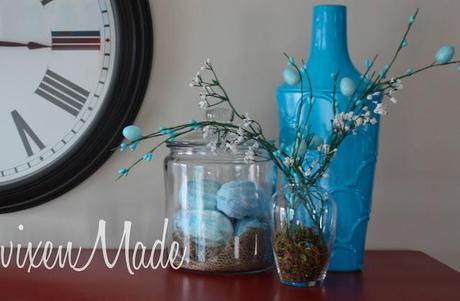 Enjoy an easy afternoon craft that makes your home a little more festive!!Have a marvelous Monday!

I link up here!