I am a little bit late on jumping on the Zara sale bandwagon, it's February & these are the only things I've bought from Zara since the sale began. That my friends is self control. So as you may or may not know, I got a new job which led my lovely grandparents to send me a little card with some money in as a well done. I figured buying some new bits for work would be a sensible move.

Polka dot blouse £12.99 
 I had considered this blouse before Christmas but didn't actually buy it till now and I am so glad I did. It is a lovely material and a decent length coming to sit on the hip. I've worn it with black jeans, boots & my black fur gilet to work and at night with black leather trousers and black platforms.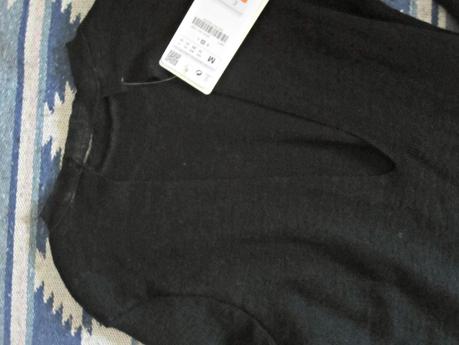 Black High Neck Jumper with Key Hole Detail on the back - £7.99
I didn't include the whole jumper because essentially it is just a plain black round neck jumper so all you can see is the detail on the back. I'm not entirely sure about the front of the jumper, I think it sits a little oddly but the detail on the back is perfect.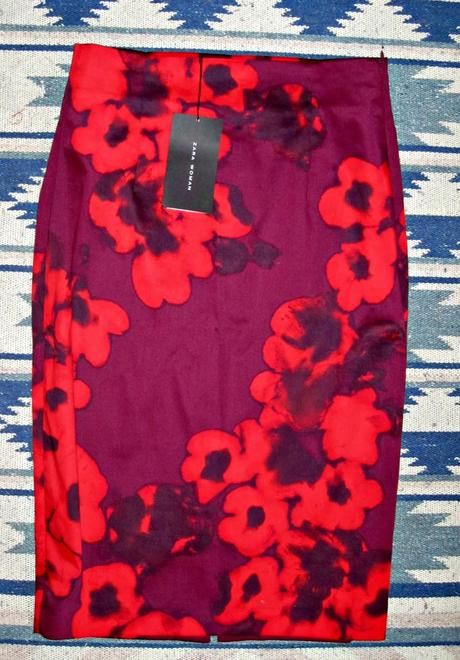 Poppy Print Skirt- £9.99
Mama erratic glamour sent me a newspaper cutting of this skirt towards the end of the summer, I agreed it was lovely but didn't feel like spending £29.99 on it. Fate obviously brought the two of us together! The skirt is a beautiful, bright piece that I can see myself wearing in the summer with sandals and a camisole or while it's colder with a chunky sweater and some boots.
So that is my little Zara haul! Zara sale is just too good to avoid. Anyone get any good buys in the sales?