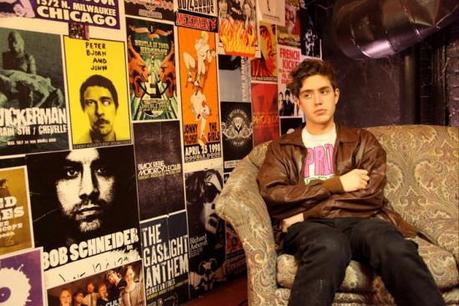 Ezra Furman is a howling freight train. With a voice that is barbed and beautiful, Furman pens daring music that is frantic, unhinged, and infectious. Usually known for performing and recording with his backing band, The Harpoons, Furman decided to strike out on his own and release his first debut solo album, Year Of No Returning. Without the thrash of the Harpoons behind him, Furman flung himself into unfamiliar territory to see if he could swim alone — and he can.
The album's opener "Dr. Jekyll & Mr. Hyde" is catchy in its darkness, with piano, guitar, and clarinet moving in counterpoint around the bones of acoustic guitar. "Lay In The Sun" is a sort of 60s romantic track with timeless harmonies and tremolo guitar to match. Furman, always known for his ability to turn a phrase, is in fine form with these two standout songs. "This is my heart, it's a motor/it will search the world over/I'm a search engine, see what I mean" is one of the best lines I've heard in a while.
Put simply, Year Of No Returning is a batch of music served up by one of the indie world's finest songwriters. Plus, each song was inspired by a different fistfight, which is pretty cool even by itself.