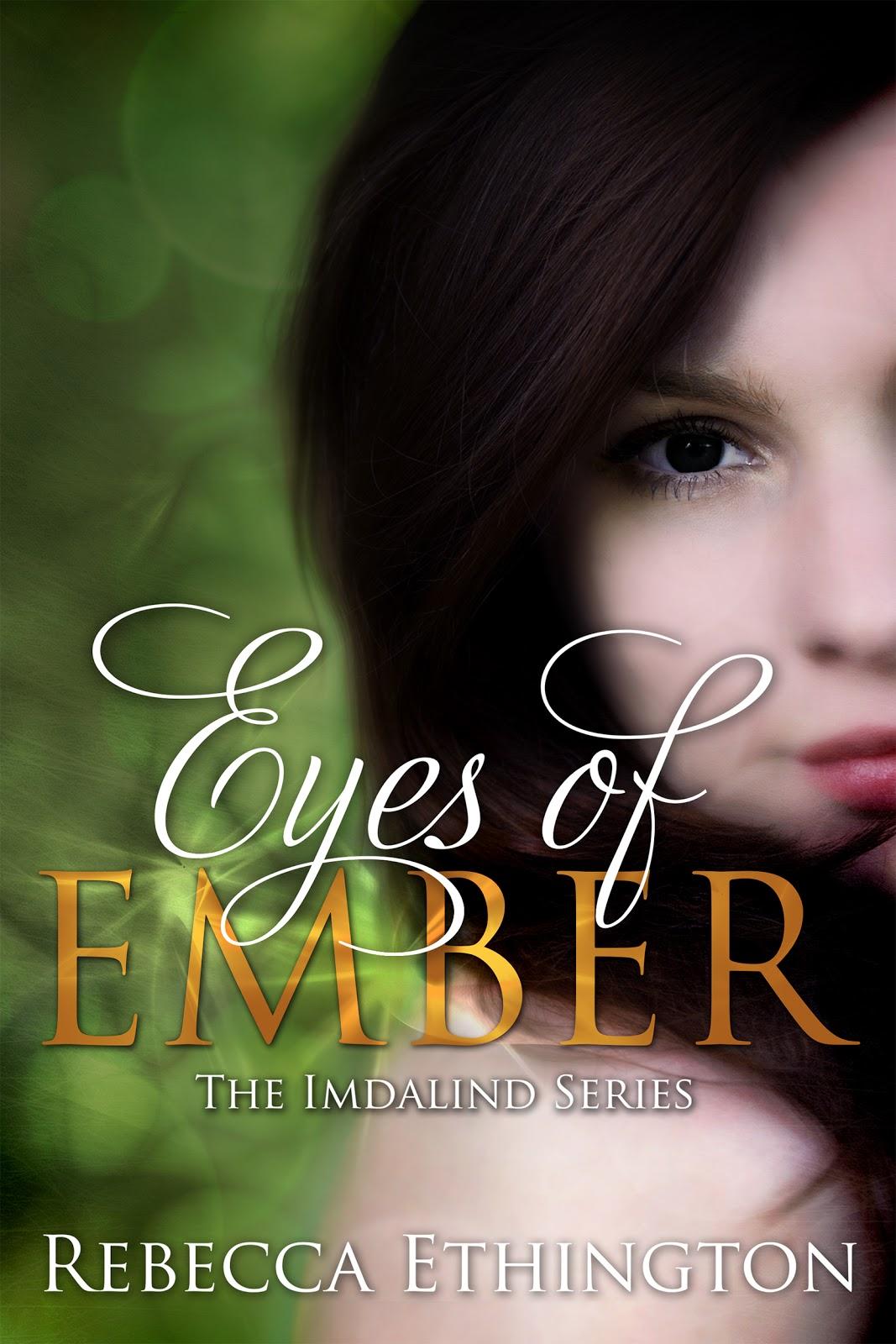 Book & Author Details:
Eyes of Ember by Rebecca L. Ethington
Series: Imdalind, #2
Publication date: April 6th 2013
by Imdalind Press
Genre: YA Paranormal
Synopsis:
Joclyn is in hiding, hunted by the man she still desperately loves. Ryland is gone, his mind erased, no memory of Joclyn remains. But, Joclyn's heart desperately begs her to hold out hope. While, in reality the black eyed monster that possesses him, attempts to kill her over and over.
If it wasn't for Ilyan, Joclyn would be dead by now.
Ilyan. The man who once stalked her, is now Joclyn's protector, the only thing she has left. He protects Joclyn from the men who seek to end her life, and while she is haunted by dreams where Ryland begs her to break the bond between them.
Ilyan is there. Always there.
Ilyan trains and prepares her, teaching her everything she needs to know in the hope that one day she can avenge Ryland, if not protect herself from him.
And then there is her father.
The man who has never been there, is suddenly responsible for everything. And who he is has made Joclyn into something she never wanted to be.
The Silnỳ.
Goodreads:
http://www.goodreads.com/book/show/17304097-eyes-of-ember?ac=1
Purchase:
--Amazon:
http://www.amazon.com/-/e/B009ZNTLPS
--Barnes & Noble:

http://www.barnesandnoble.com/c/rebecca-ethington
AUTHOR BIO
Rebecca Ethington has been telling stories since she was small. First, with writing crude scripts, and then on stage with years of theatrical performances. The Imdalind Series is her first stint into the world of literary writing. Rebecca is a mother to two, and wife to her best friend of 14 years. She was born and raised in the mountains of Salt Lake City, and hasn't found the desire to leave yet. Her days are spent writing, running, and enjoying life with her amazing family.
Author Links:
Website
/
Goodreads
/
Facebook
/
Twitter
************************************
My thoughts: I really like the cover. The book sounds creepy enough to be good, but I doubt I'll ever read it. Do it for me, kay? ;)

    Thanks for visiting us! If you like to read and review books, don't forget to sign up as a tour host for FanGirl Book Tours! Details on our blog under the "FanGirl Book Tours" tab. Oh, and the service is FREE! Any interested authors? (::