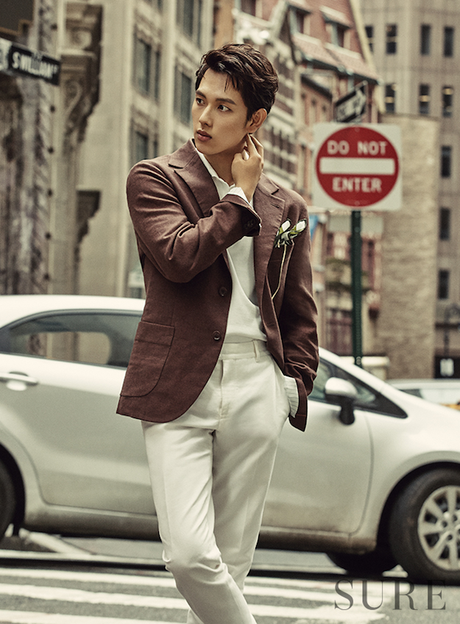 Im Siwan is an urban man about town as he takes to the streets of New York City for the pages of Sure Korea. He is stylishly clad in the Korean sportswear brand Chris Christy, not to be confused with the ridiculously awful New Jersey governor with the same name. In the accompanying interview, Siwan talks about the happiness that acting has brought into his life. Following his breakout performance in Misaeng, it was reported that Siwan received over 50 casting offers. The 27 year old actor who is a member of the music group ZE:A has been wisely selective in choosing his roles and will next be seen in the crime caper One Line alongside Jin Goo of Descendants of the Sun fame. Misaeng (Incomplete Life) happens to be one of my top ten K-dramas of all time. The show, a brilliantly realistic slice of life depiction of contemporary office culture was both a ratings hit and cult phenomenon. Siwan was the emotional center of Misaeng and his portrayal of Jang Geu Rae was quietly compelling and infinitely relatable at the same time. He held his own among a solid cast that included the always brilliant Lee Sung Min and impish scene stealer Byun Yo Han. 
I was also impressed when he appeared on Running Man earlier this year. Siwan was refreshingly low key and game for anything instead of acting entitled and waiting to be fawned over like most idols. 
I really like the easy going  feel of this editorial and being a New Yorker, I recognized the Financial District, Tribeca and Soho locations right away. Given the lack of people milling around, they must've done this shoot fairly early in the morning. I see my fair share of celebs around the city especially in Tribeca and it's no big deal. I'd be more excited to spot an Asian celeb for sure. Magazines really like to use Staple Street as seen in the second image as a backdrop. It was also featured in Park Shin Hye's InStyle pictorial set in NYC. The only criticism I would have is that the last photo doesn't look like it belongs with the rest thanks to the dodgy styling (that Etro shirt looks like a lady's blouse) and awkward PPL with the sunscreen.
Sure August 2016 // Photographer Zoo Young Gyun // Chung Hye Jin  // Kim Hwan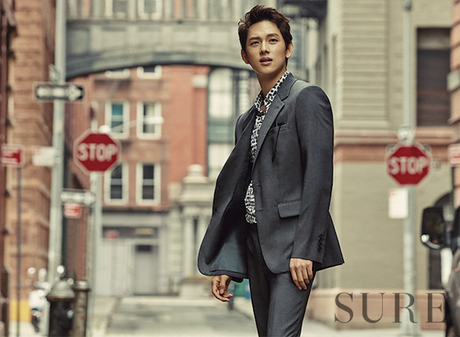 CONTINUE READING ≫
bloglovin' | instagram | facebook | twitter | pinterest | google+ | feedly