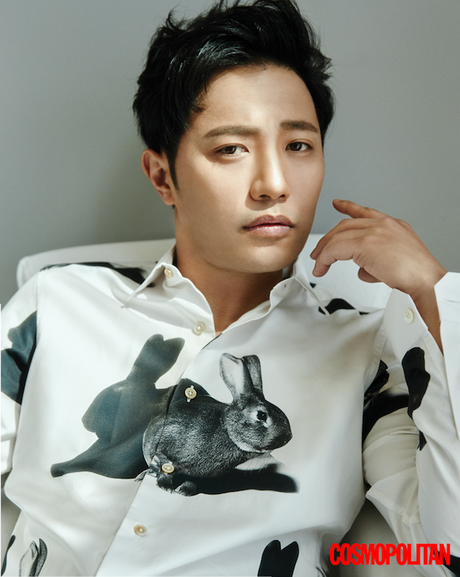 Yes it's been a little over a week since

Descendants of the Sun

ended but I'm still talking about it here because I wanted to give a little love to the GooWon couple otherwise known as Jin Goo and Kim Ji Won who played the secondary couple Seo Dae Young and Yoon Myung Joo. Their story didn't particularly move me since it was more of the typical K-drama romance and I found her character's actions a little creepy in the beginning. If she had been the male, it would have been considered stalker behavior. Nonetheless I enjoyed both of their performances and rooted for them. Unlike Song Hye Kyo and

Song Joong Ki

, these two have been making a number of magazine appearances and even did one together for Grazia. I liked the way this photo seemed to echo their DOTS characters. Jin Goo also looked dapper in Cosmopolitan in this bunny emblazoned shirt. Someone should tell him that he should always wear his hair like Seo Dae Young because the man bangs he favors in real life are not that attractive. Good thing he has such a nice face. Kim Ji Won looks summer ready in her pictorial for InStyle. I love her hairstyle and hat.
I'm also rounding up some other eye catching images here from other recent celebrity editorials just because I haven't done this in awhile and there are some really good ones. I can always tell who actually pays attention with these posts cause some people will just comment on the first photo thinking that it's a single image post or it's the same person featured throughout.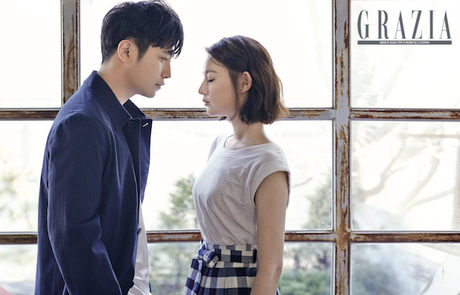 CONTINUE READING ≫
bloglovin' | instagram | facebook | twitter | pinterest | google+ | feedly