Your front door is the first thing people see when they approach your home. A stylish color scheme, with well placed plants, and details such as window boxes, arches, and hardware, will add interest to the exterior of your house and make an excellent first impression. Take advantage of the warm weather and spruce up your outdoor space. Take a peek at some of these inspiring exteriors: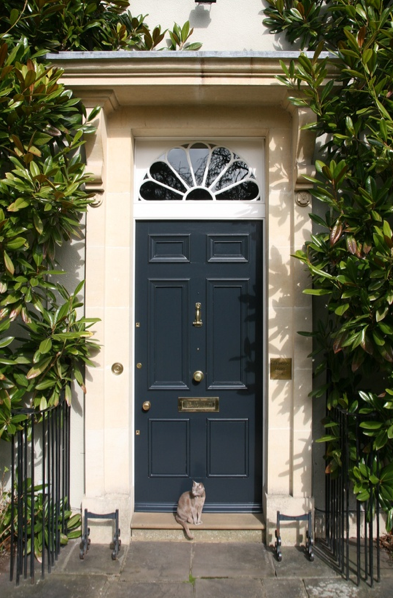 A dark navy door, detailed window, and a magnolia flanking each side looks sophisticated and well proportioned.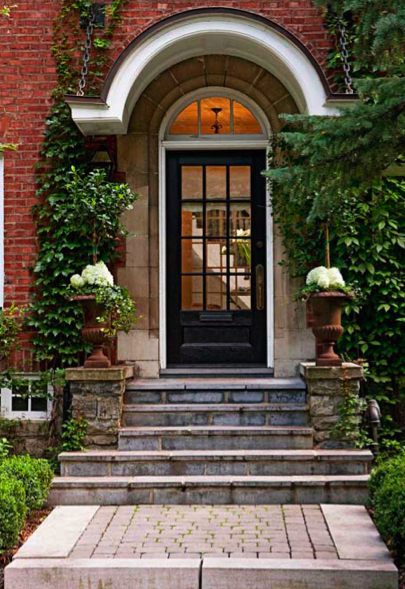 Photo via BHG.com.
The arch of the window above the door is echoed in the awning, harmonizing the design elements.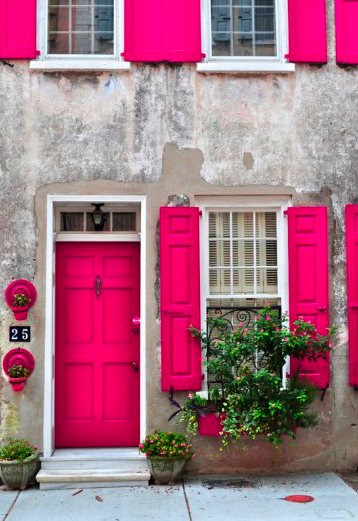 Photo via Sadie & Dasie.
This daring fuchsia door is welcoming and cheerful. Potted flowers in a similar shade, matching shutters and accessories, and the little pops of white ensure the entryway stands out.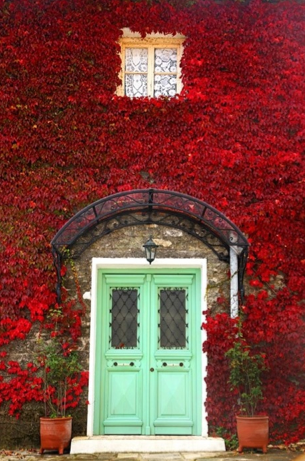 Photo via Bathwater.
The dramatic climbing plants, mint green door, and hint of yellow peeking out from the upper window, create the perfect mix of color and texture.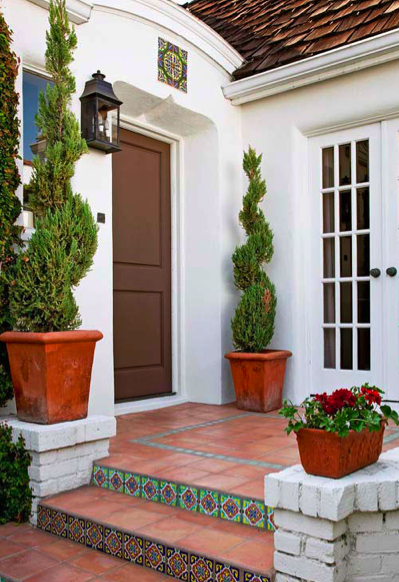 Photo via BHG.com.
A wooden door and neutral tones are spiced up with vibrant step tiles, flowers, and large potted plants. This polished porch is a combination of funky and simple.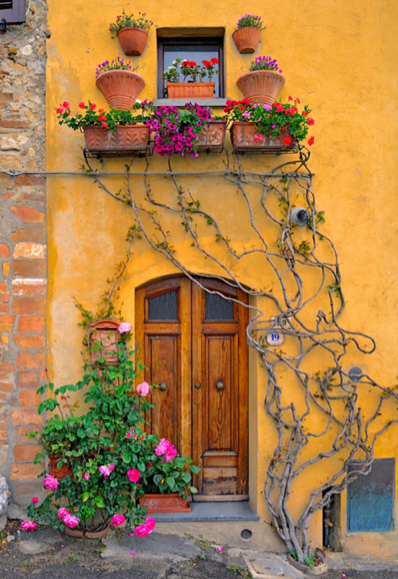 Photo via Blue Pueblo.
An entryway in Tuscany, Italy complete with side swept vines, window boxes filled with bright flowers, and a rustic yellow facade. Colorful blooms that complement a design are an easy way to dress up your exterior.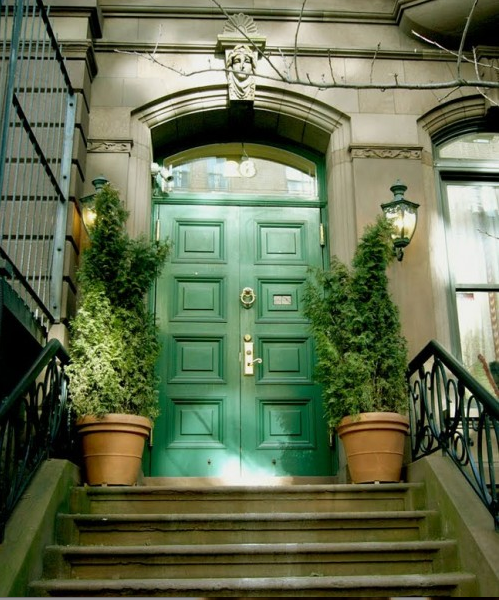 Photo via Shelterness.
The painted green door, incredible architecture, and green railings look stunning in the city. The large potted plants showcase the entrance.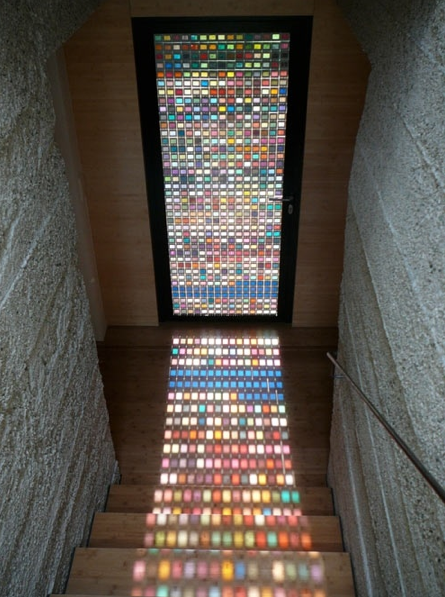 Photo via Baker Design Group's Blog.
This colorful, whimsical door was made using Pantone reference panels, creating a unique stained glass effect.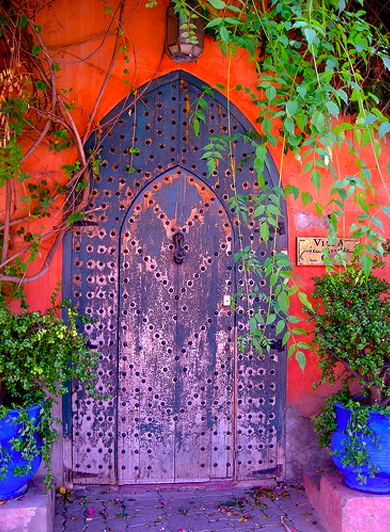 Photo via I'm Feelin This.
A distressed, patterned purple door incorporates the shades around it. This color-saturated entryway is seriously bold.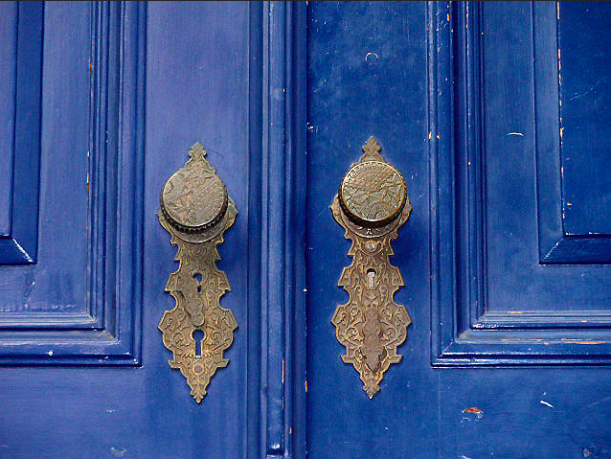 Photo via Hudson Goods Blog.
Don't forget about the hardware. It's an easy way to boost curb appeal. The weathered blue door is a backdrop for intricate, vintage hardware.
Have you seen any amazing doors, either in your own neighborhood or while traveling?