Exquisite Singaporean Cuisine 
Singapore cuisine is exquisite and the aroma of it, forces one to pounce on the food and to devour the last morsel on the plates, relishing everything. Singapore is a home to a vast variety of dishes, influenced by Indian, Chinese, Indonesian and Western food varieties. Singapore signature dishes are a delight for the taste buds which ignite fire to the chemo receptors in the taste buds, responsible for taste.
It is a versatile attempt, for I have never tried blogging about food and it really took me out of my comfort zone, to explore the dishes from a different angle altogether. And I did really enjoy researching.
Of the wide variety of culinary items, I had chosen a few, that are a must eat in Singapore. Be prepared to salivate, for you can't let go any of the Signature Dishes of Singapore.

Exquisite Dishes Menu




Singapore

Ø

Yu- Sheng

Ø

Sweet and spicy Spare Ribs

Ø

Crispy Duck Spring Rolls

Ø

Katong Laksa

Ø

Tonkotsu Ramen

Ø

Kaya Toast

Ø

Char Kway Teow

Ø

Braised Soya Flavoured Duck with Yam Rice

Ø

Chilli Crab

Ø

Fish head Curry

Ø

Parta  Benedict




Ø

Dim Sum




Yu- Sheng (

鱼生

)




Originally prepared by four master chefs in 1964, Yusheng is the signature dish of Singapore. It is also known as Yee Sang or Lo Hei,

is a salad made of raw fish, finely cut vegetables with a variety of sauces and condiments. It is served on the Chinese New Year as it is known to bring prosperity and good will for the diners.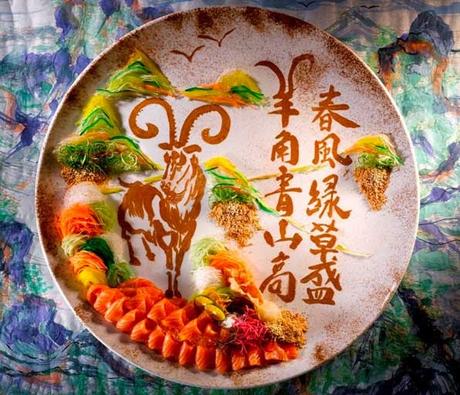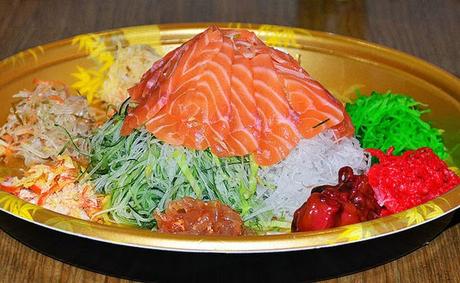 Sweet and Spicy Spare Ribs
It is a sweet and tangy chicken dish marinated with pineapple juice, brown sugar and cooked with chilli sauce and sesame oil.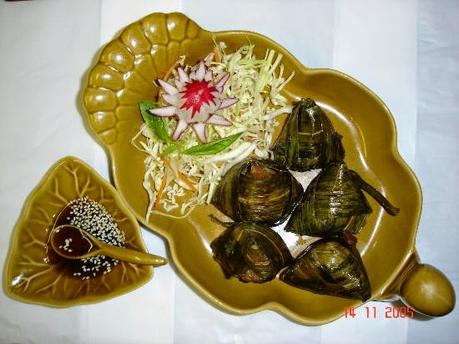 Crispy Duck Spring Rolls-
Duck breast cooked with sesame oil and added to sweet syrup, vinegar and lemon juice. Wrapped with carrots, cucumber and rolled with rice paper garnished with coriander leaves.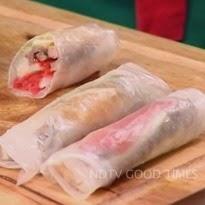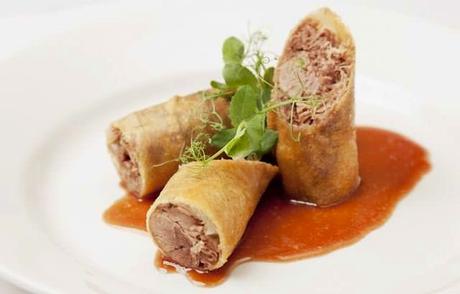 Katong Laska
-

Spicy soup, making a good combination of coconut milk and spice, mixed with dried shrimp and topped with cockles, fishcake and prawns. It is eaten throughout Singapore in every nook and corner.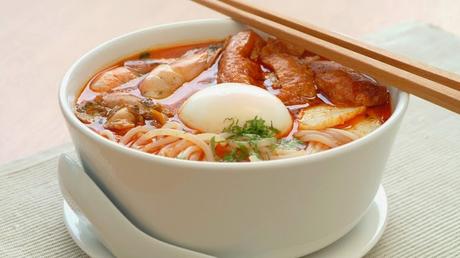 Tonkotsu Ramen
-
Ramen shops are growing in numbers and you can find one of the best ramen soups at Keisuke. It is thick, milky in look and a bit salty in taste with noodles, pork and spring onions to add to the flavor.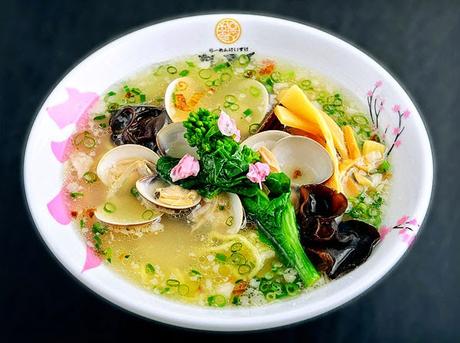 Kaya toast
-
One of the most popular breakfast dishes in Singapore, it is a toast filled with butter and kaya, a jam made from eggs, sugar, coconut milk and pandan leaves.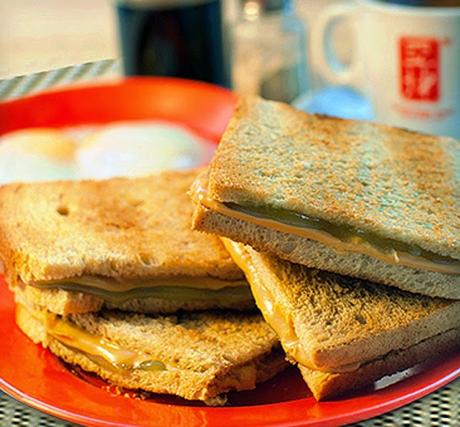 Char Kway Teow
-
Commonly eaten rice noodles mixed with egg noodles and fried with eggs, cockles, Chinese sausages, bean sprouts, with vegetables and Chinese chives and are served on banana leaf.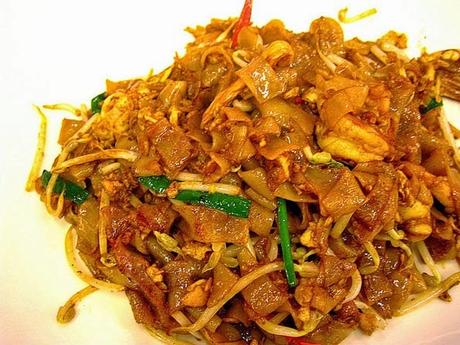 Braised Soya Flavoured Duck with Yam Rice-
Duck is marinated with dark soya sauce, spices and rice wine and served with yam rice.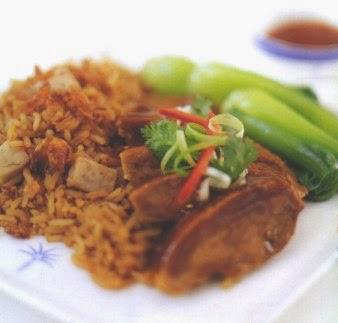 Chilli Crab
-
A typical seafood and a must eat in Singapore. It is always served fresh with chilly gravy and spicy tomato sauce. You can have it with roti tissue parta.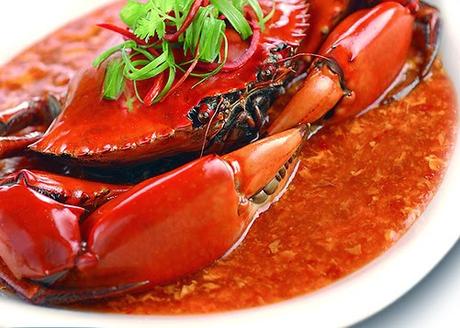 Fish Head Curry
-
It is a dish created by
Singapore's Malayalee. It is made in Indian style with a head, usually eaten with rice.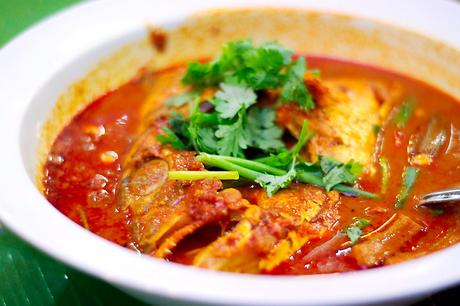 Parta-
Parta is flour based pancake fried and crispy and it has different varieties of it like roti parta, which is delicate and can be eaten with meat curry or fish head curry. And you have parta benedict topped with eggs and turkey ham.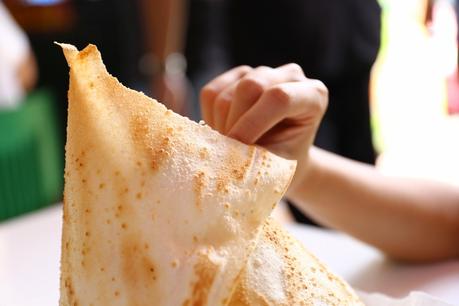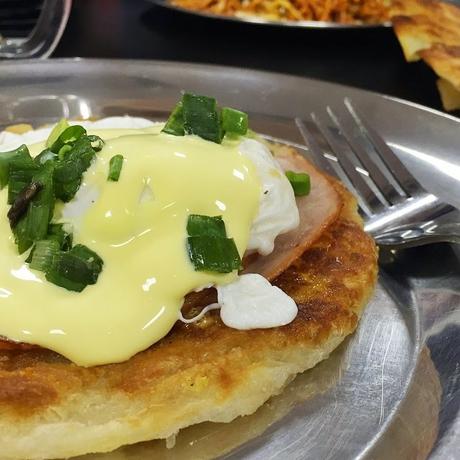 Dim Sums
-
Dim Sums are small sized food buns stuffed with beef, chicken, pork, prawn and vegetables. It can be steamed or fried. It has various types like egg custards tarts, flower scallion rolls, sesame seed balls.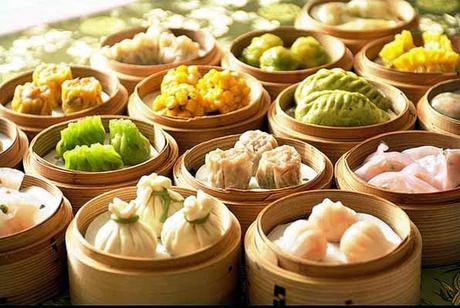 The dishes are great and the aroma of it fills the nostrils, giving the sensation to eat more and more of those. There are more dishes to add, but I just loved the above dishes.
Singapore is just a paradise for cuisine with a wide range of varieties and flavours. 
This blog about Singapore cuisine is inspired by 
http://discover.stayfareast.com/
Customised Meme: