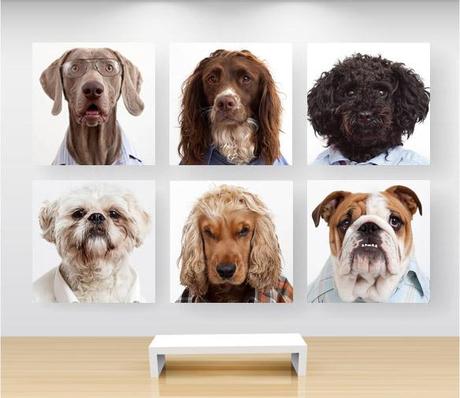 Dog portraits featuring overgarments and eyewear | Fran Veale

Is it fashion? Is it GQ? Is it Esquire: for DOGS? Dublin photographer Fran Veale achieved the amazing feat of capturing exquisite portraits of 38 dogs in assorted overgarments and eye wear, shot entirely on his dining room table! If you're looking for a some gorgeously shot images of DOGS dressed as humans, look no further!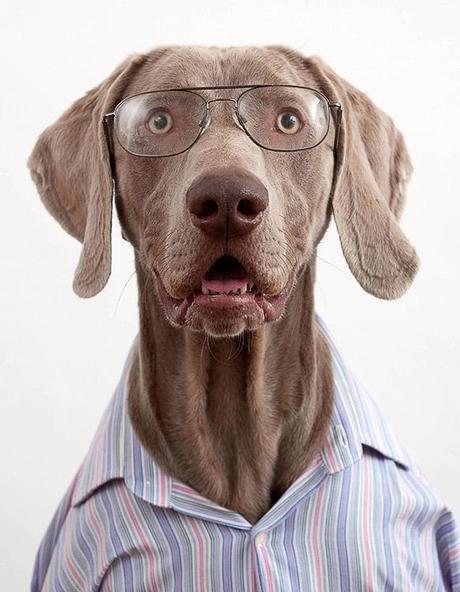 Joker sports eyewear | photo Frane Veale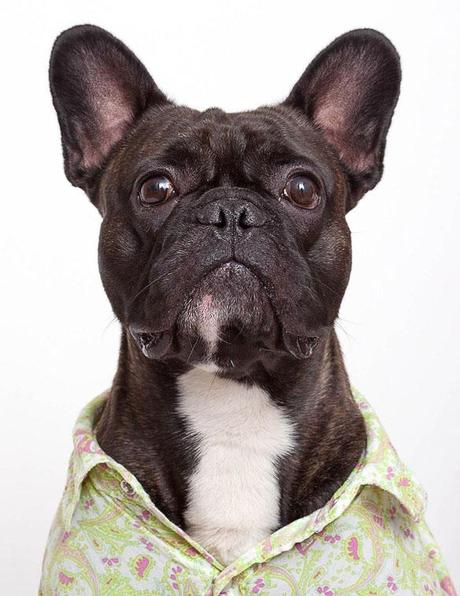 Napolean in a light green paisley | photo Fran Veale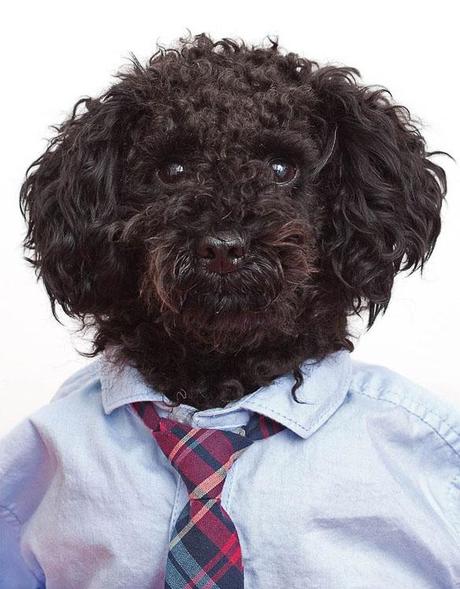 Bobby wearing a Tartan Tie | photo: Fran Veale

With a project that began from the premise of wanting an interesting mantle piece, photographer Fran Veale, 30, photographed his dog Jackie sporting a piano tie that soon sparked this street fashion hound series of dog portraits. The series was photographed on Veale's dining room table. "They were all shot on my dining room table. Some dogs were really easy, they just sat there and gave me a stare, while others had to be held by their owners, said Veale according to the Daily Mail. "
'I think they may have associated being on a table with a visit to the vets."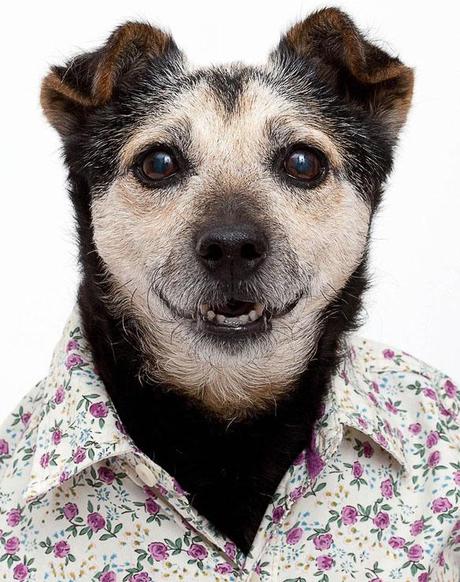 Lucky sports a floral print shirt | photo Fran Veale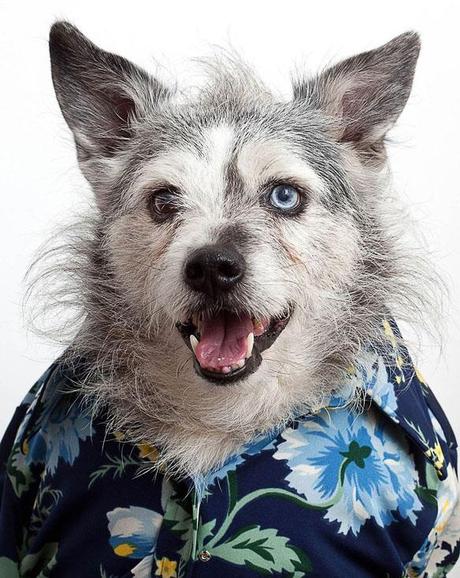 Sam wears an exotic flora print | photo Fran Veale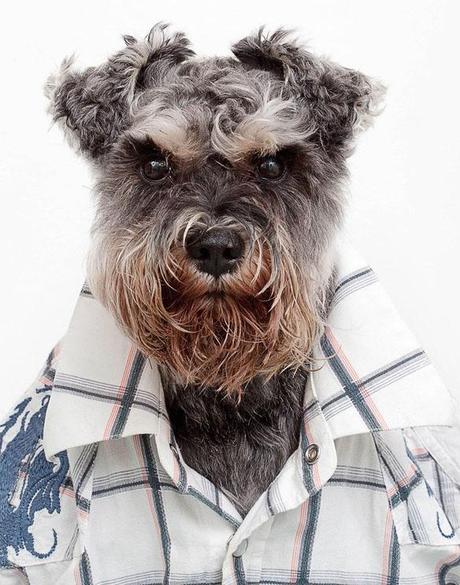 Cooper with an open-button collard shirt | photo: Fran Veale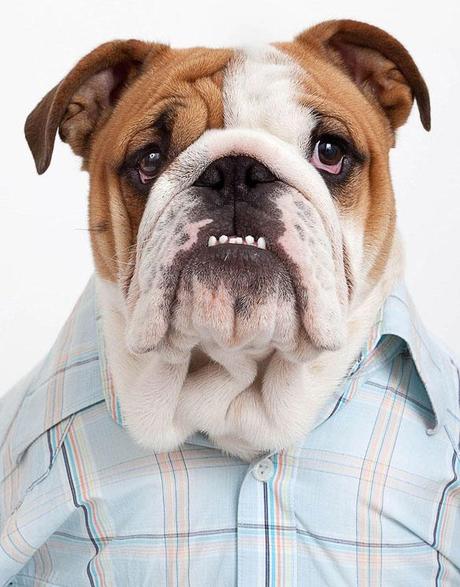 Ted wears a pastel blue striped shirt | photo Fran Veale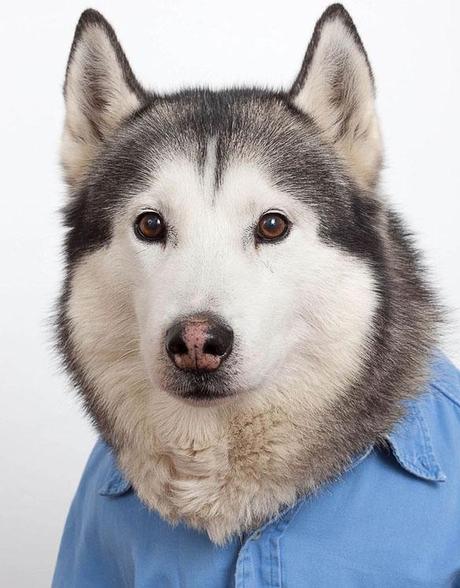 Cool in denim | photo Fran Veale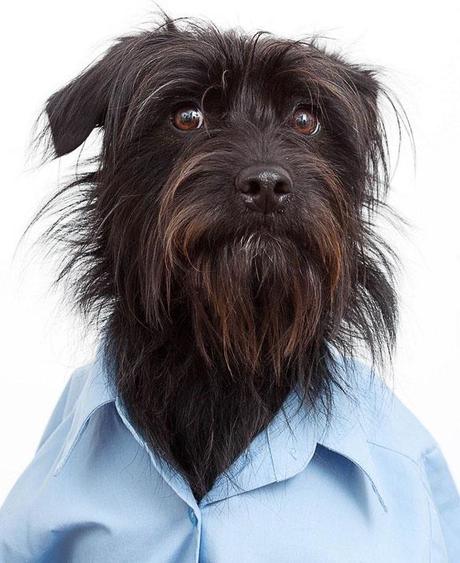 Pretty in blue | photo Fran Veale
Veale approached dog owners on the streets and asked to take photos of their dogs by showing images he took of his dog Jackie dressed in a tie and shirt. Of the 40 dog owners he asked 38 agreed to the photo shoot. 
"I showed them Jackie's portrait on my phone and nearly everyone loved it and agreed," reports the Mirror. 
Weren't we right? Even your mom would love these photos! Thank you Fran for creating these exquisite dog photos!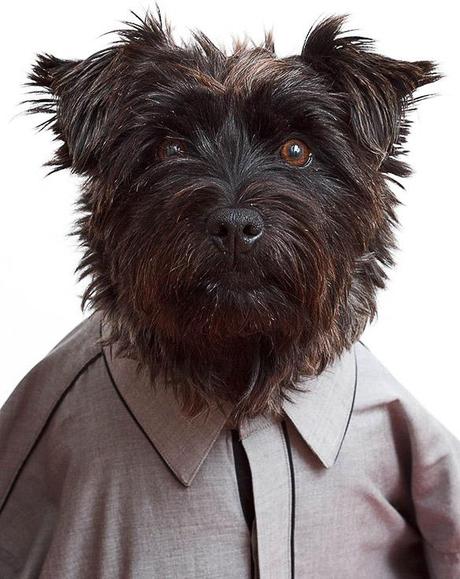 Clean pressed gray pooch | photo Fran Veale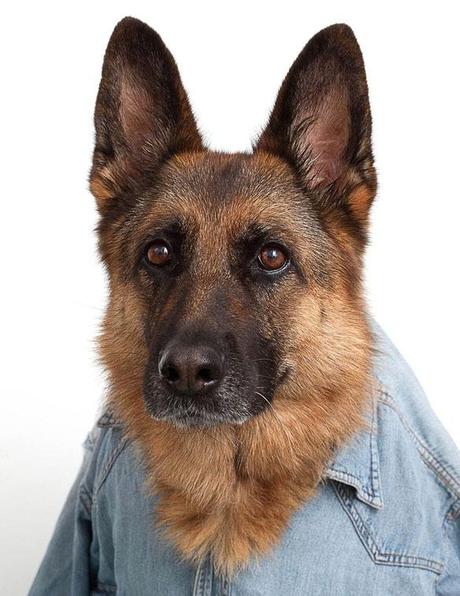 A K-9 in denim | photo Fran Veale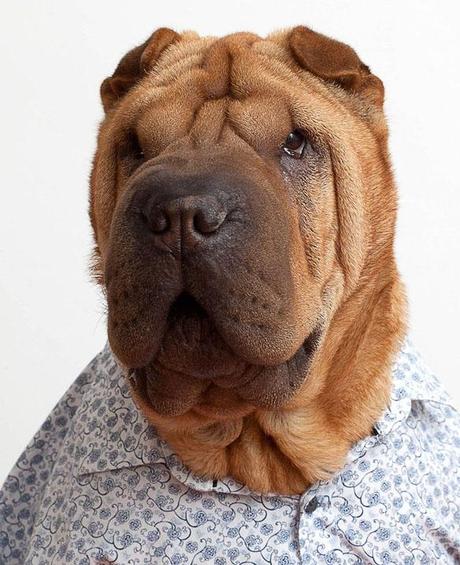 Sam - Are these pajama's we see? | photo Fran Veale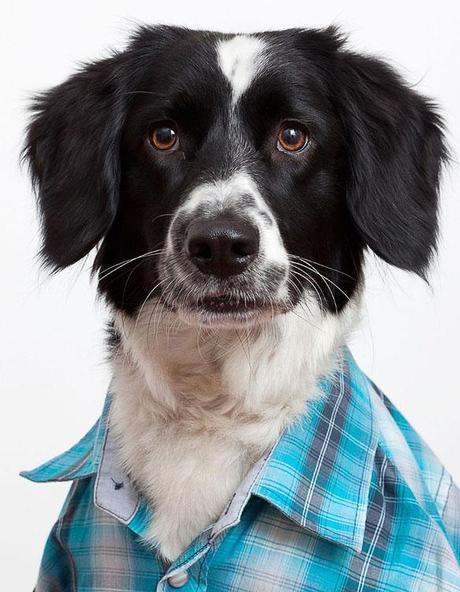 Blue plaid pooch| photo Fran Veale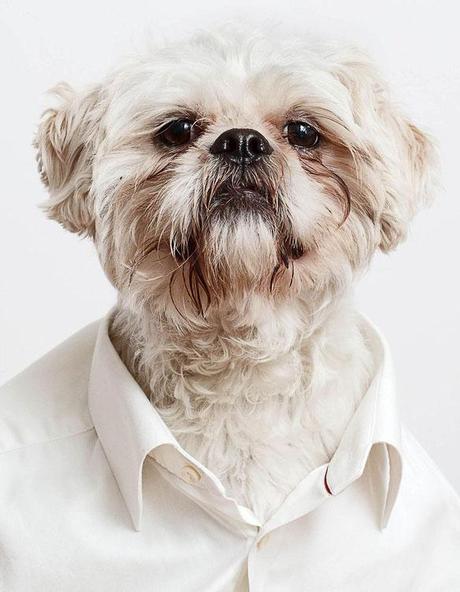 Clean and white classic | photo Fran Veale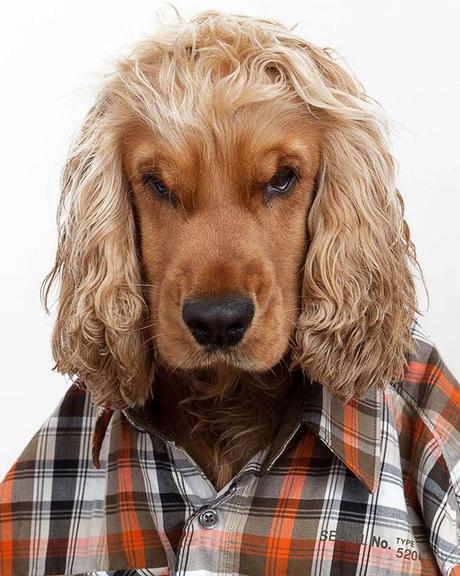 Bailey in a striped orange and black | photo Frane Veale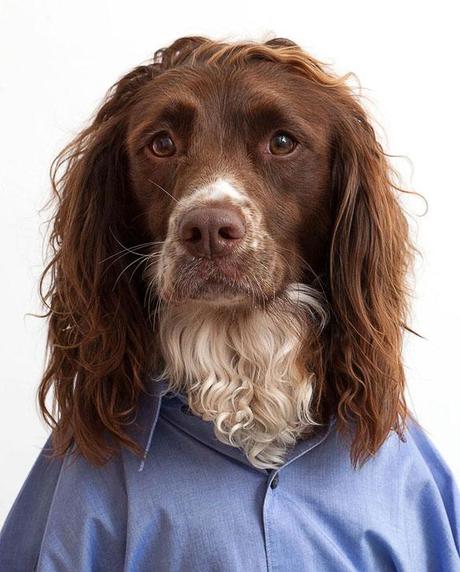 Blue collarded collie | photo Fran Veale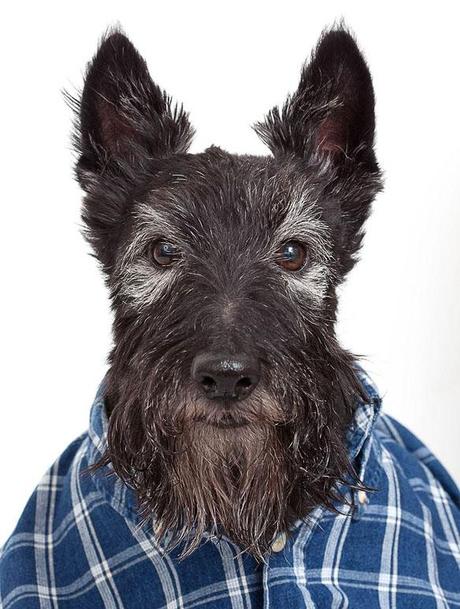 Pixie wears a blue, striped collard shirt | photo Fran Veale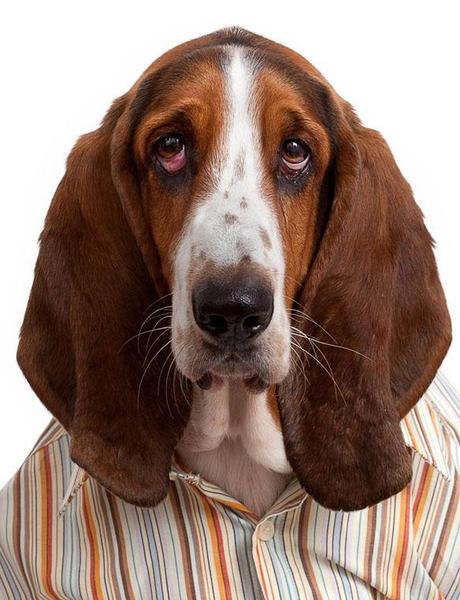 Ross wears a striped open collar shirt | photo Fran Veale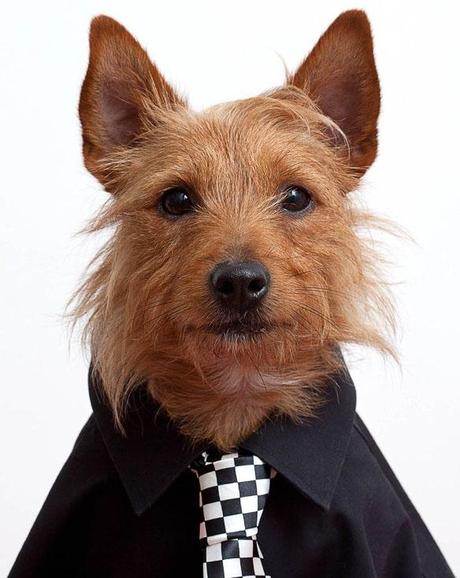 Botchy in a black shirt and checkered tie | photo Fran Veale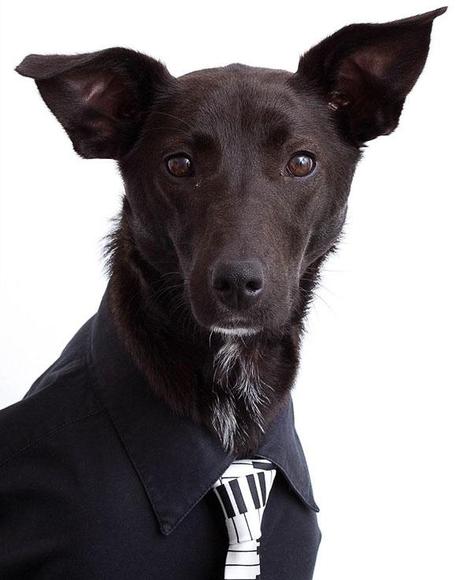 Fran's dog Jackie in a black shirt and piano shirt | photo Fran Veale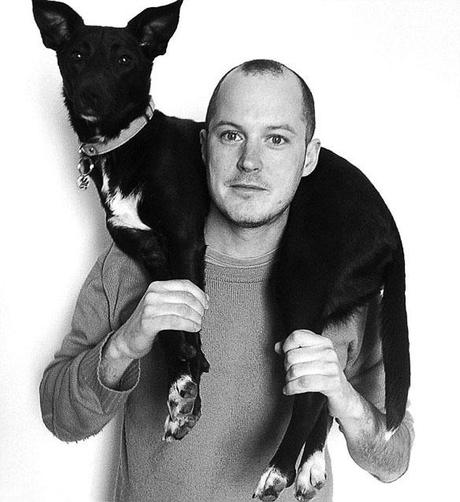 Dublin photographer Fran Veal with his dog Jackie
All photos by Fran Veale
SOURCE: 
Daily Mail
 | 
The Mirror