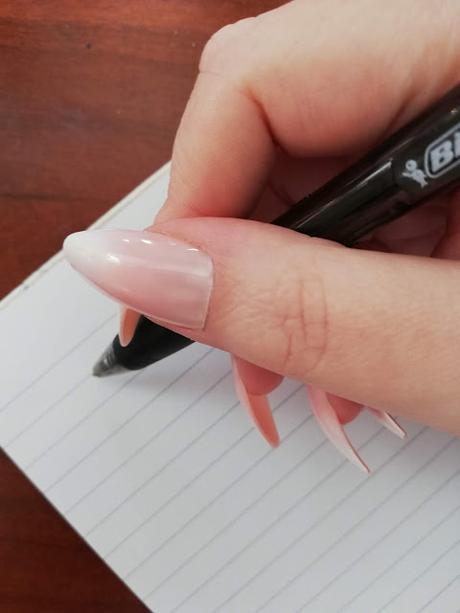 I am naturally an inquisitive person. Ask anyone who knows me and they will tell you I ask a lot of questions, not because I'm nosy, but because I want to know what makes my loved ones who they are. Everyone I know asks me about my job as a Blogger. It's not a typically 'mainstream' job or one that you would expect me to do by looking at me (I've often had people say I don't look like a blogger. Whatever that means!)
I thought it was time that I would answer some commonly asked questions about my job as a blogger. If you're a blogger - feel free to send this post to anyone asking questions. It might make your life a bit easier!
1 - What is a blogger?
Bloggers are people who write about what we are passionate about. Some people refer to us as micro journalists and others just refer to us as blaggers. Either way, we write online about what we feel passionate about, whether that be Beauty, Fashion, Lifestyle or the shape of the spots on a dalmation. 
2 - Why are Bloggers sometimes called influencers?
If you're lucky and work really (REALLY) hard to get your blog 'out there', then you might get a large amount of people reading the things you write about. In my case, because I write about Beauty & Plus size Fashion, sometimes people buy the products I talk about depending on my opinion which is why sometimes Bloggers are referred to as 'influencers'. The term basically means we sometimes influence what consumers buy.
3 - How can Blogging make you money?
It's important to remember that very few Bloggers make money from their platform. It's a very competitive industry and because there are so many Blogs, readers often struggle to keep up. Personally speaking, I make money from my blog by using several different methods:
- AFFILIATE LINKS/BANNERS
These are links that have a piece of code in them that tracks when a sale comes from my blog. So for example, if you click on a sidebar banner, that will take you to the retailer, but will also let that retailer know I sent them there. If someone buys something using that link, I get a very small percentage (usually <7%) as a commission. The brand pays for it, not the visitor so this does not cost the buyer anything.
- INDEPENDENT DEALS
Sometimes a brand will contact me and ask me if I want to collaborate with them to create content which covers blog, photography and social media. A fee will be agreed prior to creating the content (I ONLY choose to work with brands who give me creative control, meaning my opinions are all genuine). This type of work will be displayed as an #AD on many blog posts.
- SPONSORED POSTS
Often a brand or company will ask to have content placed on your blog. Again, the fee will be agreed prior to arranging and will be declared as an #AD.
- SELLING SAMPLES
This is controversial and it does not apply to me, (Still though, no judgement!) but sometimes bloggers are very lucky to be sent products from brands for review consideration. Often we are sent multiples of the products or some products don't suit and so some bloggers choose to sell these. It's not for me, but it is popular and something many bloggers choose to do.
- SOCIAL MEDIA 
Some bloggers, like me, freelance running social media accounts for other companies. For example, answering tweets, posting instagram posts and engaging with people on behalf of that brand. Again, this is a VERY competitive industry and as such is really difficult to get into.
4 - How Much Do YOU Earn?
I wish I could tell you an exact figure but I promise, it's impossible to tell you how much I make. There is no such thing as a regular income. It's unpredictable and some months you will earn more than others. Every blogger who is lucky enough to earn a living using their platform will earn a different amount. There is no set fee's for every blogger. Invariably the larger the audience, the more you can earn but this isn't always the predominant factor.
5 - Do You Just Work When You Feel Like It?
I wish! If I don't work, I don't get paid, it's just that simple. I work a minimum of 9-5pm five days a week and do roughly three hours per evening of engaging on social media on top. Because of the freelancing work I do (social media etc) for other companies, I have set hours so taking 2 hour long lunches or taking the day off to do whatever just doesn't happen.
6 - How Do You Describe Your Job To Others?
It depends on who I am describing it to!  If I'm talking to someone who doesn't know what a Blogger is, I'll say:-
"I write online about my passions for Beauty & Plus Size Fashion. I'm lucky to have a great readership which has led to some exciting opportunities for me"
Alternatively, if I'm speaking to someone who does know what a Blogger is but who is inquisitive about how it works, I will say:-
"I'm a full time Blogger who freelances as a social media expert for other brands."
It is tricky to explain what a blogger is, but if you are a blogger and are struggling to explain it, remember to stick to JUST facts. Don't over-complicate it. I've been blogging 7 years and even I'm still confused so I can only imagine how 'non-bloggers' feel.
7 - Do You Just Sit Around In Your PJ's All Day?
I'm a bit of a party on top, comfort down low kinda lass. I will wear a nice top with comfy leggings most days. What people don't realize is that us Bloggers need to be photo or skype call ready at the drop of a hat, so wearing PJ's all day would be lovely, but just like most other jobs, doesn't happen.
8 - QUICK FIRE ROUND
Do You Pay Tax Or Do Tax Returns -
Yes
Do You Feel Obliged To Talk Nicely About Products You've Been Sent?
No
Do You Email Brands Blackmailing Them To Send You Stuff?
No
Do All Bloggers Like Each Other?
No
Do All Bloggers Think Of Each Other As Competition?
No
Do Bloggers Just Say Something Controversial To Get Attention?
Some do! 
Do Bloggers Buy Followers?
Many Do!
Do YOU Buy Followers?
NO!
Do You Still Buy Products?
Yes
Explaining my job as a Blogger has never been easy but I hope answering these questions will help others to understand it a bit more. I'm always happy to answer questions people may have!
Let me know in the comments below if I've forgotten to mention anything!
H x