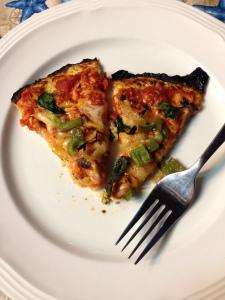 Outcome first time around
Over the past few weeks I have been experimenting with making Cauliflower Pizza Crust (low carb). It definitely takes some experimenting to get it right. The first time around I forgot to put the egg in and the crust fell apart (it was still good enough to eat as a snack). My friend and I came out with two semi-successful crusts that night but didn't think the taste was quite right.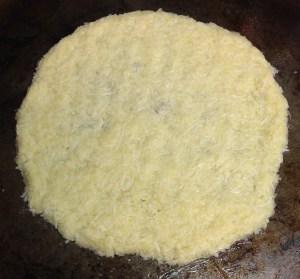 Crust before cooking second time around
The second time around worked out a lot better. I had guests coming over for dinner so decided to do all the prep work earlier in the day then cook everything later. Turned out that mixing the "dough" for the crust and putting it in the fridge for a few hours really helped it stay together when I spread it out to make the crust. Another tip I discovered when mixing the "dough" was to mix the cauliflower and egg first and then add the cheese.
In the recipe I used it says to add spices to the crust and I had a feeling that was the taste I wasn't caring for so the second time I left the spices out and really preferred the taste without.
Of course the toppings are all about what you like on your pizza. I used basil, sauted onions and green peppers, tomatoes, spinach, garlic and mozerealla cheese.
The recipe I used came from this link…
Cauliflower Crust Recipe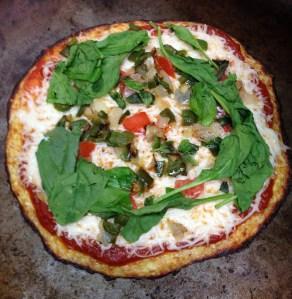 Final outcome second time around