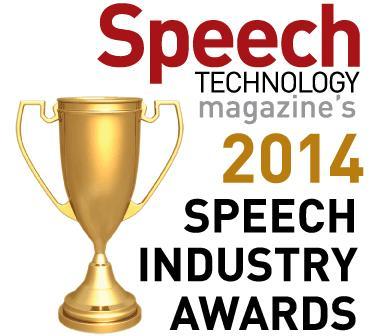 Advanced speech technologies are just some of the many ingredients that make our API capable of voice-enabling practically anything. As a result of our work in this area, we've been honored with one of fifteen "Star Performer" awards by Speech Technology magazine along with Nuance, Apple, Amazon, and Microsoft.
The 8th annual Speech Industry Awards "represent the most innovative speech technology companies across the entire market," and allows both large and more specialized companies to be recognized for their achievements. This year's awards celebrates the strides made in intelligent assistant technology, wearables, voice search, natural language, visual IVR, and analytics. We're absolutely thrilled to be included with other luminaries in the speech technologies field.
Today, our Research Director will be presenting at SpeechTEK on two approaches to speech recognition. After the talk, we'll be honored with our "Star Performers" trophy in the awards ceremony. If you're heading to the conference, please stop by either event and say hello!
To read the full awards announcement, click here.