Yesterday's DEMO Traction conference was produced by IDG to highlight "some of today's most innovative companies on the cusp of major growth spurts." 35 companies tabled in San Francisco's Mission Bay Conference Center and presented 4-minute pitches to the gathered audience of startups, veteran companies, and investors. Out of the 35 companies featured, 5 were selected as Champion Award winners for presenting a great product, its position in the market and compelling features, and what differentiates it from others. Guess who took home a trophy?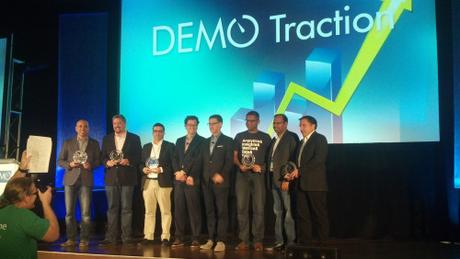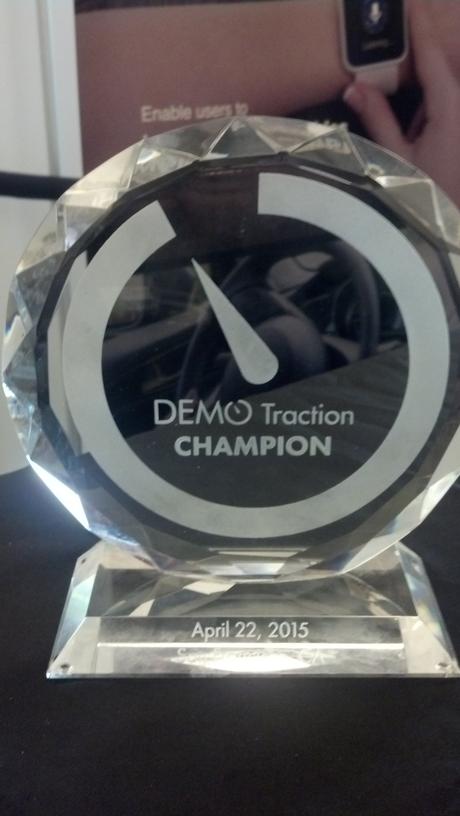 There were some really awesome companies present, and we're honored to have been selected for an award. The other winners were Unmetric (a social intelligence platform), BetterWorks (an enterprise goals platform), TalkDesk (all-in-one call center software), and FollowAnalytics (a mobile marketing automation platform). A full list of the 35 DEMO participants can be found here.
All in all, it was a beautifully carried-off event with a great list of speakers, delicious hor d'oeuvres, smart & ambitious attendees, and a deeply futuristic water-dispenser. It was a great opportunity for publicity and to connect with companies interested in adding voice technology to their own products. Winning the award was the juicy cherry on top of the sundae.
Check out CEO/founder Tim Tuttle's winning MindMeld pitch here: