So you've got a spare few days in Buenos Aires and are wondering what to do…well why not take a tour? Buenos Aires is full of numerous different tours to do, and we've decided to create a list of Expanish's top ones to make the most of your stay in Buenos Aires…
Of course, the classic tour which can be found in every city all over the world is the bus tour. And Buenos Aires is no different – there are a couple of ones which offer great tours, stopping off at all the major sightseeing points of Buenos Aires.
http://www.buenosairesbus.com/en/ – with 20 different stops, you'll   be sure to get a good feel of the city.
http://www.lopentour.com.ar/ – this company offers 4 different routes – a north circuit, a south circuit, a night time tour and a Porteño tour.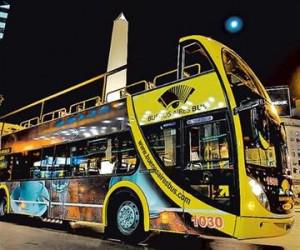 If you are feeling like something a little more strenuous, then there are also plenty of companies which offer walking tours around Buenos Aires. One of the best we've found is http://www.buenostours.com/ which offers walking tours around the city in private groups. All of the guides are UK or US expats so not only know the city well but also speak English and Spanish fluently. 

For those of you looking to save the pennies (or centavos!), but are happy to do group tours, there is a company which runs group tours around Buenos Aires called http://www.bafreetour.com/. They offer a range of different tours, such as the 'city tour' or the 'aristocratic city tour' which takes you around to show the contrast between the different areas in Buenos Aires. They also offer a tour to the famous 'Mataderos' market where every Sunday you get to see the traditional performances from Gauchos who come to display their horsemanship with special shows and dances.

If you feel like venturing out of the center of the city but don't have time to go too far then why not go to Tigre where there are numerous things to do such as canoeing on the delta. Expanish is a big fan of Bike It! (http://www.bikeit.com.ar/) which offers great tours where you can actually bike to Tigre and then do a canoeing tour around the deltas when you get there.
If you have not discovered this already, then you soon will upon arriving in Buenos Aires, but Tango is a huge part of the culture in Buenos Aires. Consequently, you will find a huge number of 'tango experiences' all around the city. It's definitely worth doing one, but just be careful you choose an authentic one which is not too touristy.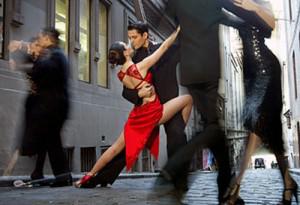 For the history fans amongst you, why not do a tour of the city whilst learning about Argentina's icon, Evita. Not only will you get to see a bit of the city, but you can also learn about her life as you visit the new Evita museum (http://museoevita.org/en/) as well as various sites around the city.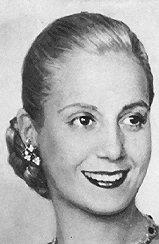 For those looking for something slightly different, there is now a company which offers 'Grafitti Tours' around Buenos Aires. Street art is now becoming an important part of the culture of Buenos Aires. As you will have noticed, you can barely walk a block without seeing some sort of graffiti, particularly in Palermo and San Telmo. If you feel like branching out from the standard tour then have a look at what this Grafitti Mundo offers – http://graffitimundo.com. They also offer workshops where you can have a go yourself!