I have always been coffee obsessed, verging on the edge of coffee snobbery. Back in the UK, I owned a lovely espresso maker that made a great cup of coffee, and I would look forward to my regular trips to Monmouth coffee shop in the center of London, where I'd enjoy every moment of the creamy velvety texture of their Brazilian café lattes.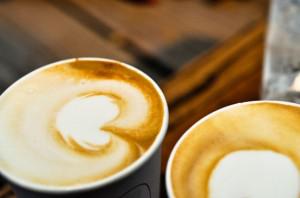 So, when I left to Study Spanish in Argentina, a country that sits at the heart of the world's greatest coffee producing continent, South America, I was expecting to live like a coffee queen, enjoying daily cups of the freshest most delicious coffee imaginable and a fraction of the cost of my $5 latte back home. Oh how I was disappointed.  And here are some of the reasons why.
Ground coffee always has sugar in it! – Buy a packet of fresh ground coffee in your local supermarket or chino and check the ingredients. The likelihood is it will have added sugar in it! Why why why cant they let us choose if we want to add sugar or not
Burnt coffee – You'll notice that the majority of coffee houses in BA over burn the coffee when they make it, giving it a bitter taste
Too watery  - It also tends to be over watery the majority of the time
Small takeaway cups – When you take away coffee here you're given teeny tiny polystyrene cups.  Not enough to wake me up in the morning
Expensive – Coffee isn't cheap in this city, especially if you choose one of the chains such as Starbucks or Havana. 17 pesos for a small, bitter café con leche is not a great deal in my opinion.
Don't get me wrong, there are some good cups of coffee to be had in cafés around the city and I do love Buenos Aires' café culture especially the free cake and little glass of fizzy water you get, and the fact that ordering one cup of coffee appears to buy you the right to sit at your table all day, without once nasty glance from the waiters. 
But to get really good coffee, you really have to hunt… luckily i've done the hunting for you (thanks to hours spent doing my Expanish Spanish homework in various caf) blog has done the hunting for you. We've compiled a list of some of the best coffee outlets we've found in Buenos Aires so far.
The Coffee Store
A chain of coffee shops that can be found around the city offering pretty good quality, coffee of the non burnt variety, in reasonably sized cups!

Barista
Not the best coffee in the world (Especially considering the name) but definitely one of the better outlets and mighty cheap as well. 7 pesos for a café con leche is almost half of what you'd pay in some of the chains
La Poesia
You'll find coffee here verging on the burnt variety unfortunately, but it's a favorite café of mine, and the atmosphere makes up for the not so perfect coffee. Plus you always get a delicious piece of cake on the side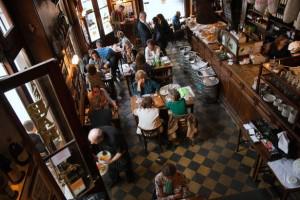 The best coffee i've had in Buenos Aires, and as close as i've ever got to my favorite coffee outlet in the whole word, London's Monmouth Coffee. But you pay a premium (19 pesos at last count) and the cups are too small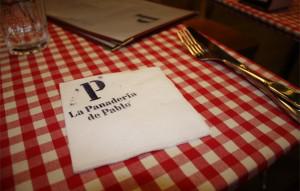 La Gringa
Gringa is a great little place for brunch and their coffee is up there with the best in Buenos Aires. A great place to relax, read the paper and do your Spanish homework.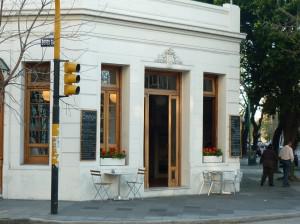 El Malvon
One of my favorite café in Buenos Aires, their coffee is ok, but their huge mega brunch is even better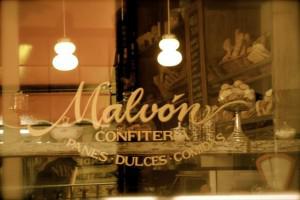 The first closed door restaurants dedicated to offering the best brunch in town in a lovely traditional San Telmo house. Owned and run by an Irish couple who know how to make good coffee!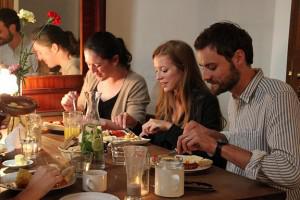 Establecimiento General de Café
Another relatively new chain that can be found dotted around Buenos Aires and serves a pretty decent coffee

And on my sinners list are the two biggest chains in Argentina, Havana and Martinez. I'd avoid these chains if you're looking for decent coffee….unless you like it overpriced, watery and burnt.