So I am such a big fan of Exclusively.In, not only do they showcase designers and accessories that I love such as Malaga Bags, Karigari Jewelry, Divya Chugh Jewelry, Payal Singhal clothing they have featured some amazing designers that I wouldn't have discovered without seeing there designs on Exclusively.In. I think it's a great way of bringing the things we love from India for such great prices!
So just imagine what I felt like when I found out that Exclusively.In launched Exclusively.In Weddings, a new wedding boutique. This will give you the chance to buy everything that you may need for your dream wedding, and have it delivered directly to your door.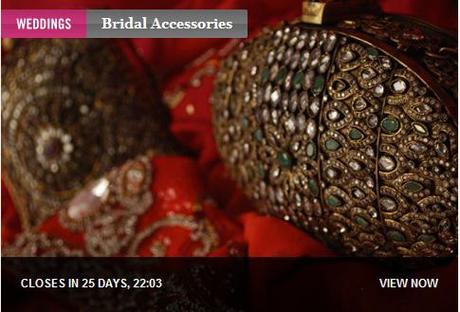 Exclusively.In Weddings will feature designers such as Ritu Kumar, Payal Singhal, Anita Dongre, Shymal & Bhumika, Satya Paul, ArtKarat, Frontier Saris and many more. The boutique will offer a variety of wedding essentials ranging from bridal lengha's, men's sherwanis, bridesmaid outfits, kundan wedding jewelery sets, jewelry for your wedding party and so much more.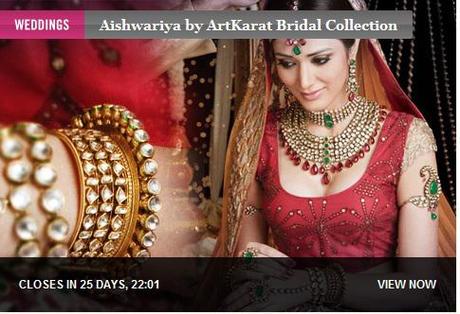 I think that this website will be tremendously helpful to any bride, especially since going to India for a lot of you is not an option because of work and  other reasons,  and now you can get name brands and beautiful ethnic designs you actually love at your finger tips. Also, after speaking with the VP or Marketing at Exclusively.In I also learned that in the future- brides will also be able to purchase past items they may have seen previously on the site. Buyers will help track down the specific item  you may be looking for. How awesome is that!!! I can't wait to see what the Exclusively.In team comes up with next!
Visit the new Exclusively.In Weddings now and enter code SS2011 for 10% off your order!