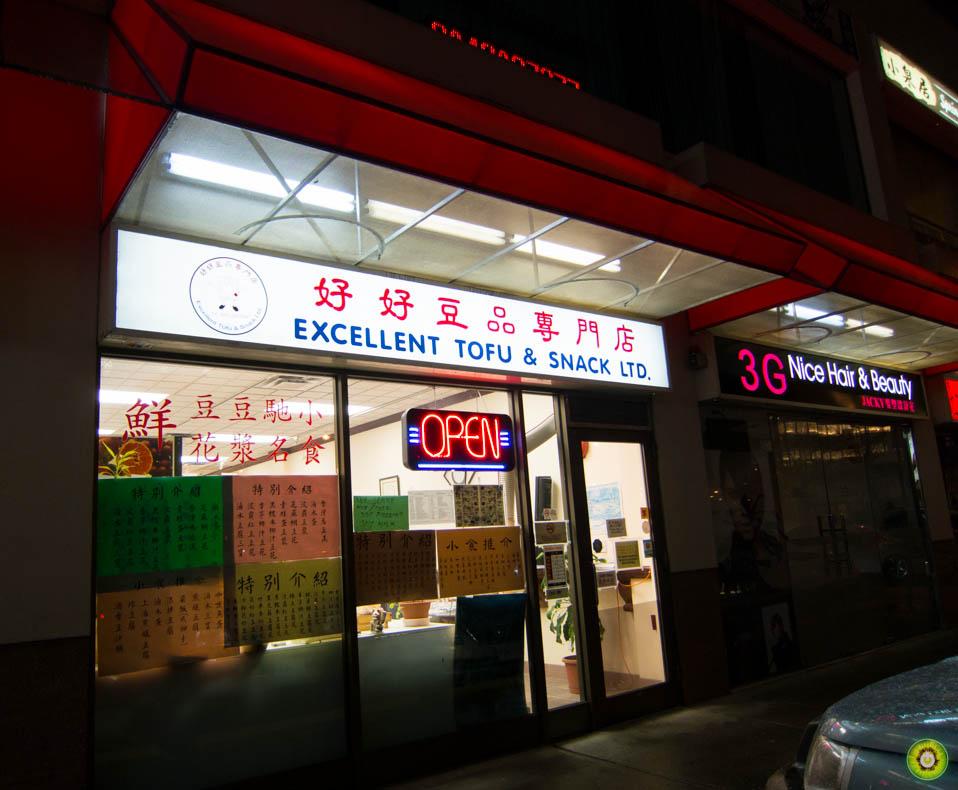 So you're thinking of dessert, but don't want anything too heavy or too cold 'cos lets face it, Vancouver's barely warm during the day! Introducing Excellent Tofu & Snack Ltd., the only decent tofu-fa (soy pudding) place left that I know of!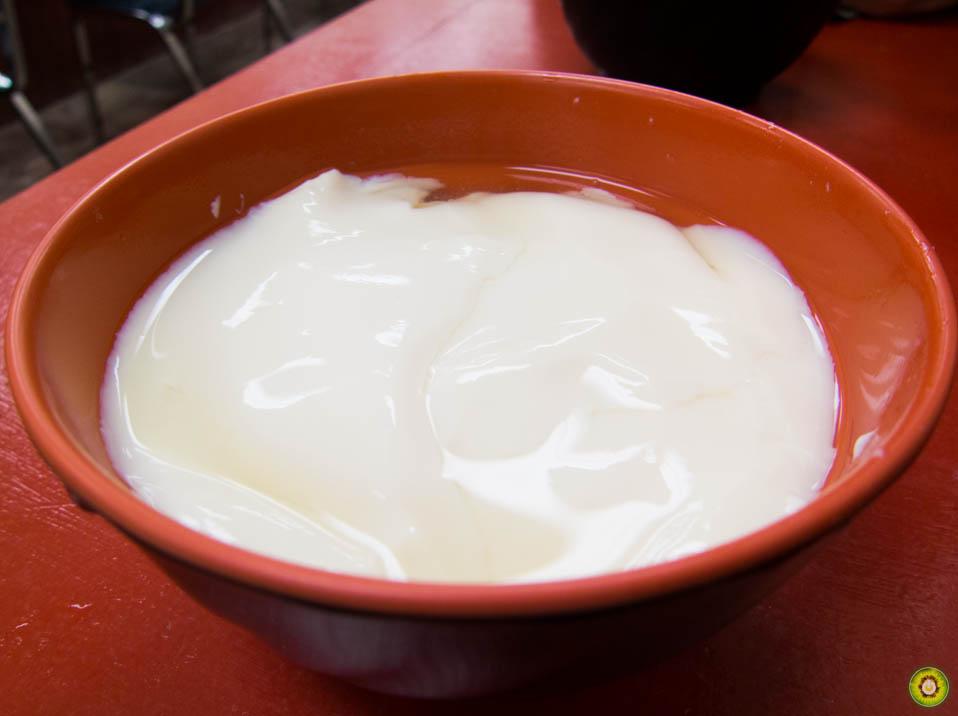 Back in the day, I used to always eat tofu-fa whenever I visited Chinatown with my dad. So just like old times, I ordered the Plain Hot Soy Pudding ($3.5).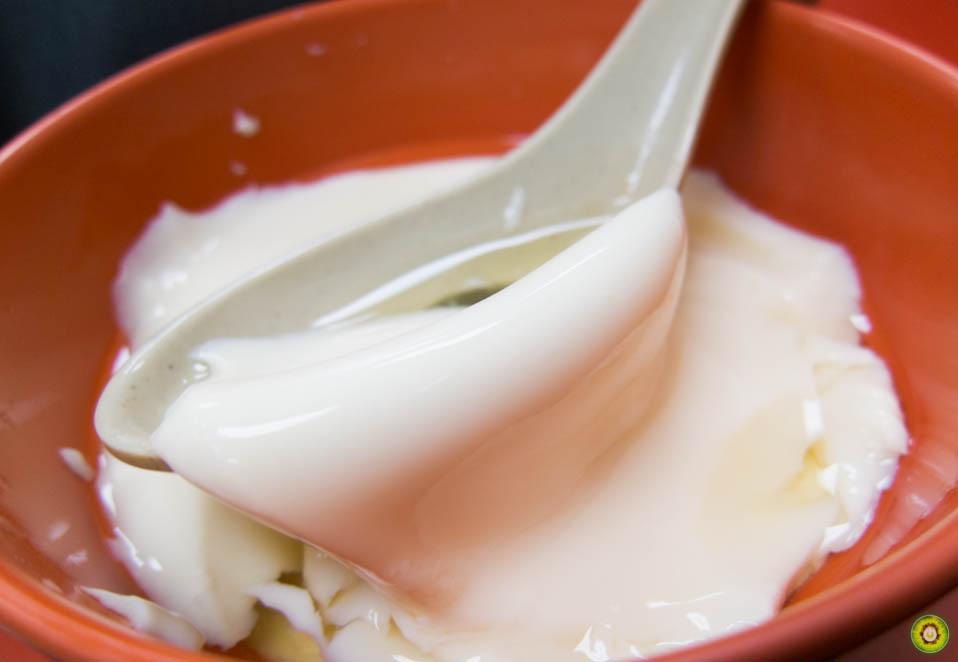 Just look at how SILKY SMOOTH that is! It felt like eating something that had a zero-value coefficient of friction (µ, for all you physics nerds).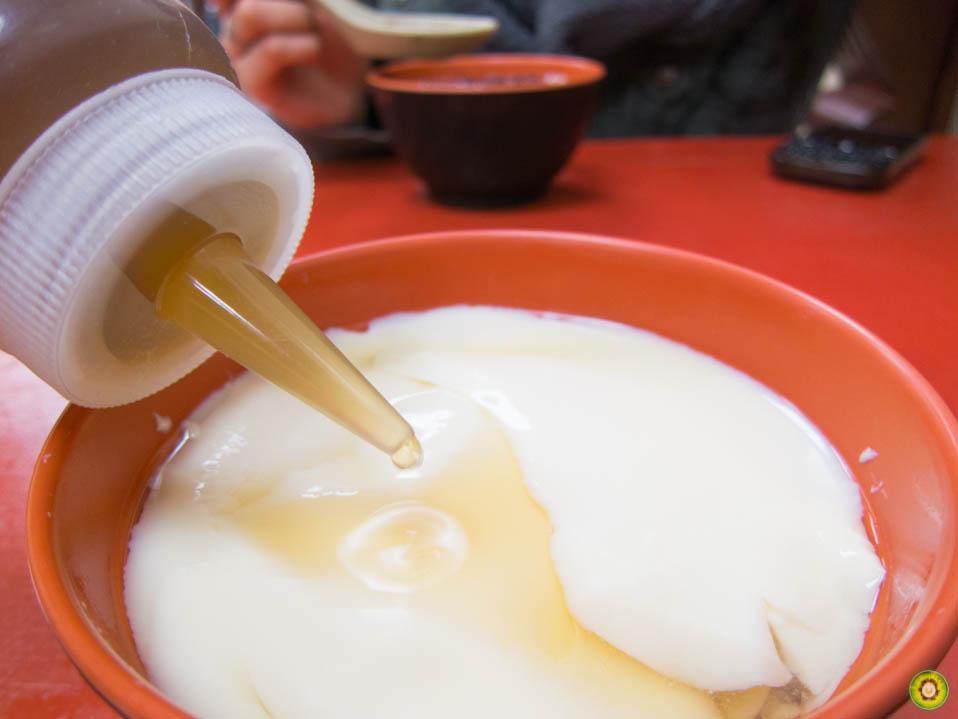 Drizzling ginger sugar syrup like there was no tomorrow. This stuff is seriously addictive. The warmth of the tofu-fa and the spiciness of the ginger pair so well together.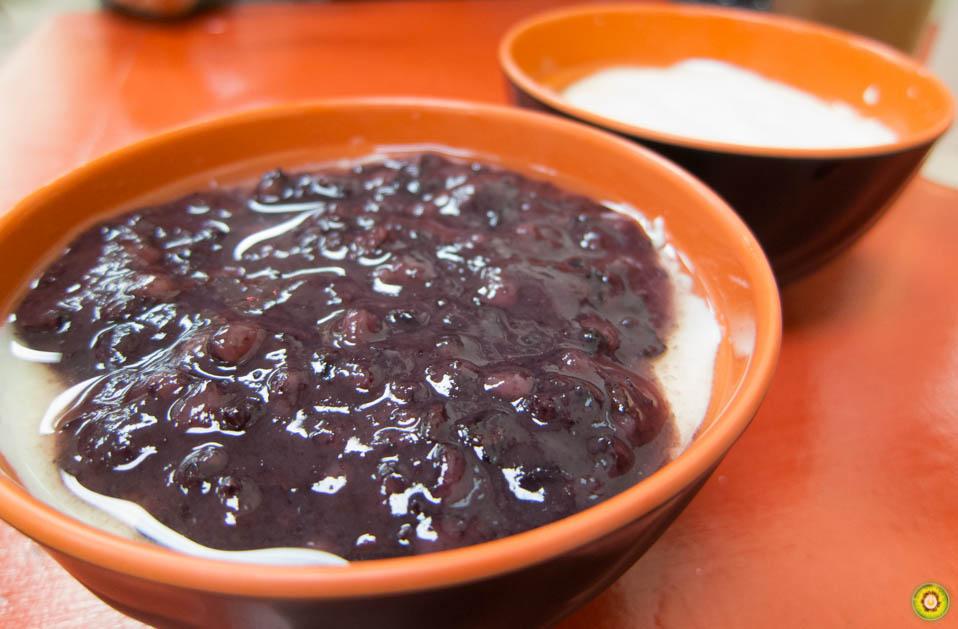 Despite the cold, hippoCHAN still ordered a cold dessert. She got the Red Bean Soy Pudding ($4).
There's a whole bunch of different toppings, such as green bean, sesame paste, black sweet rice, basil seed and grass jelly. As well, there's flavoured puddings like honeydew and strawberry!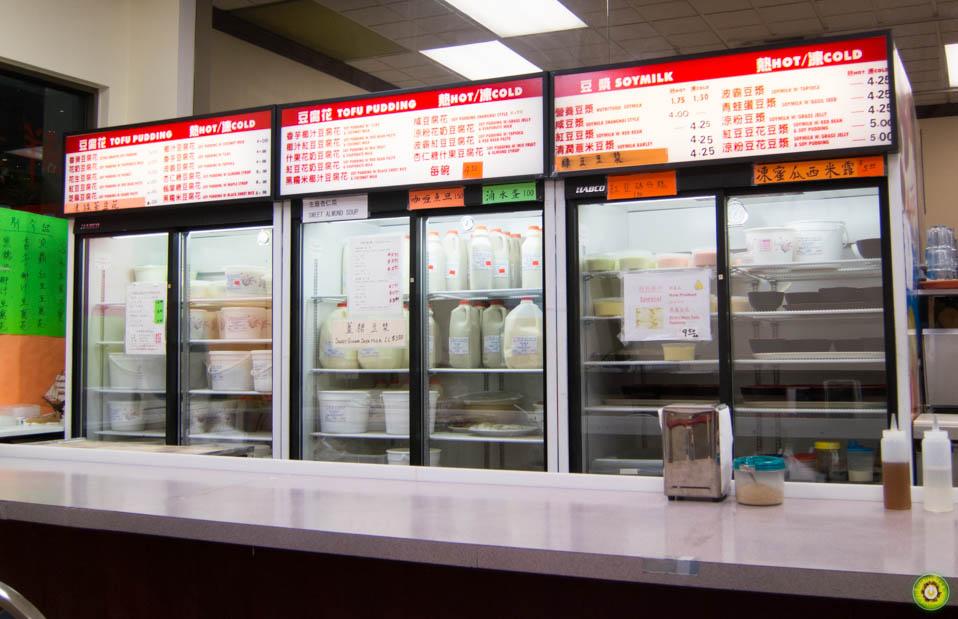 Besides tofu pudding, they also sell soymilk that you can take home to enjoy.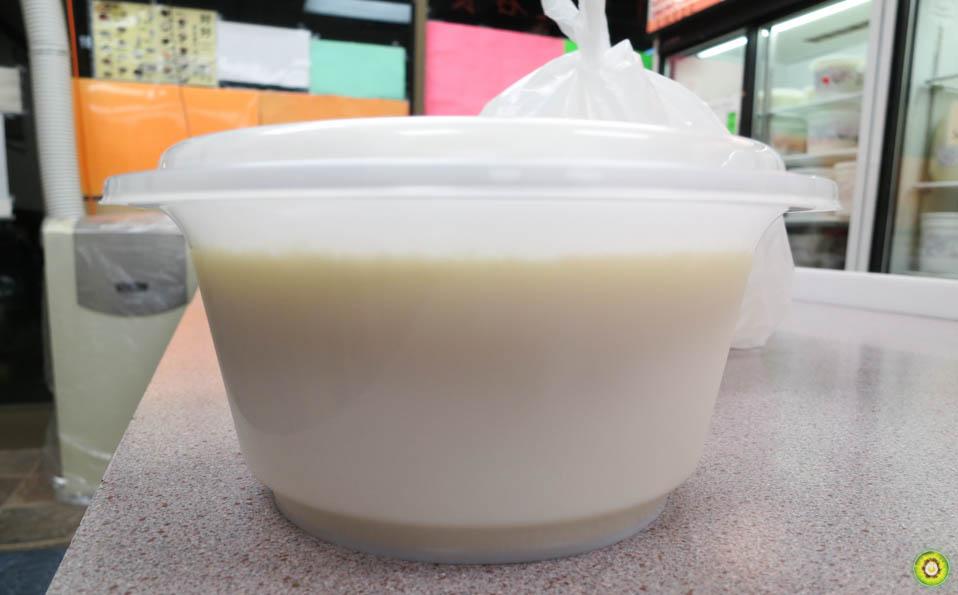 I got a 1L takeout sweetened pudding for $5! If you want to heat it up at home, scoop some into a bowl and cover it with a plate. Then, place the bowl into a double-boiler and heat it for a few minutes.
Final Bytes
Super cheap dessert that's quite healthy!  Cash only though.
Wide variety of puddings!  All home-made!
Uber small parking lot. Consider parking at Aberdeen, but make sure you actually walk into the mall so it doesn't look like you're just stealing their parking haha!
Foodobyte's Rating

---