The State Department cannot find emails of Clinton IT staffer Bryan Pagliano. Hillary Rodham Clinton said she does not need to apologize for using a private email account and server while at the State Department because "what I did was allowed." Hillary Clinton's private server contained information from 5 US spy agencies. Hillary Clinton deleted half of emails from personal account used to conduct business as secretary of state.
And an  intelligence community review reaffirmed that two classified emails were indeed "top secret" when they hit Hillary Clinton's unsecured personal server despite a challenge to that designation by the State Department.
The FBI is investigating whether members of Hillary Clinton's inner circle "cut and pasted" material from the government's classified network so that it could be sent to her private e-mail address.
Now more wonderful news about Hillary's communications which will probably result in zero consequences (at least I'm not going to hold my breath).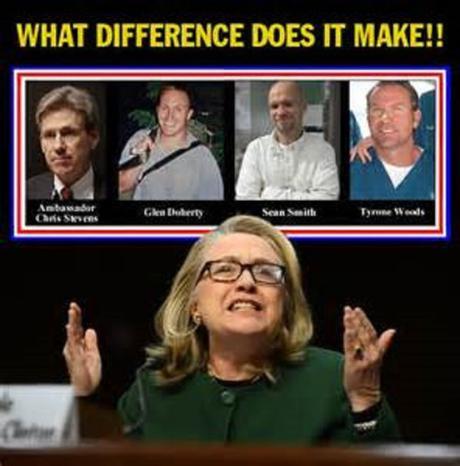 (Via MSN) In a new video uncovered by Fox News, former Under Secretary of State Wendy Sherman told an audience that her boss Hillary Clinton used to use her BlackBerry to send info that didn't belong on unclassified systems.
"Now we have BlackBerrys, and it has changed the way diplomacy is done," Sherman says, in footage that aired on Fox News Monday. "Things appear on your BlackBerrys that would never be on an unclassified system. But you're out traveling, you're trying to negotiate something. You want to communicate with people, it's the fastest way to do it."
According to Sherman, Clinton used her BlackBerry during delicate Mideast peace negotiations with the European Union in 2011. "They sat there as they were having their meeting with their Blackberrys transferring language back and forth, to multitask in a quite a new fashion," she said.
But Fox's Ed Henry points out that under federal guidelines, emails about "foreign relations or foreign activities of the United States" are considered classified from the time they are sent.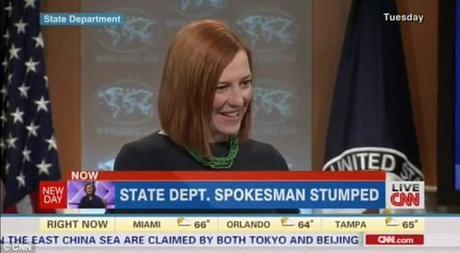 Jen Psaki
State Department spokeswoman Jen Psaki confirmed in 2015 that Clinton was not issued a State Department BlackBerry. Weeks after Clinton was sworn in, her staff warned her that a private BlackBerry was vulnerable to hackers.
DCG