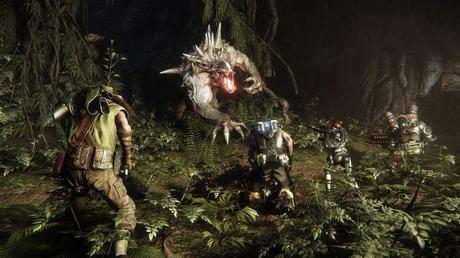 The first patch for Evolve has rolled out ahead of the game's launch tomorrow - and it's a bit of a monster.
Coming in at around 3GB, the day one patch includes tweaks to performance, load times and matchmaking as Turtle Rock strives "to push the engine and cram as much as possible into your Evolve experience".
The patch also improves balancing, opens the in-game store, introduces new Elite skins and fixes bugs discovered during the game's open beta test last month.
"During the Big Alpha and Open Beta periods we asked you – our community – for your help and feedback," wrote Turtle Rock. "We are addressing bugs found during our tests and we have you to thank for making Evolve that much stronger with this patch."
Evolve launches on PS4, Xbox One and PC tomorrow.