More than 1.5 million deals are spread across 20 days of Jumia anniversary sale!
Jumia anniversary sale is one of the most awaited sales in countries like Morocco, Egypt, UAE, and Nigeria. Everyone waits for the sale as it's time that the customers get a huge discount and some amazing deals that can make any shopper lover go crazy.
With this important Jumia's 7th-year-anniversary sale starting from June 24 till July 7, there are some best deals available on their website. Being a shopper addict, you can get some best deals online and find all that you wish to buy. During this period, you can now save hundreds of bucks and get the best giveaway deals along with your required product.
So, get online and shop for some latest smartphones from your favourite brands including latest Jumia phones, laptop, home and living appliances, new, stylish and affordable fashion items like clothes, shoes and fashion accessories.
How to get Ready for Jumia Sales?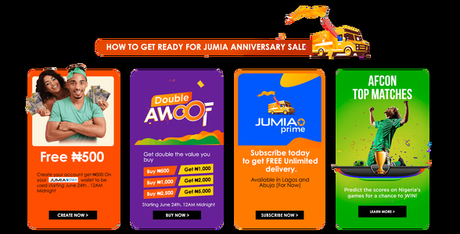 Create your account and get instant cashback on your wallet.
Get a double value for what you buy.
Subscribe to Jumia today to get FREE unlimited delivery.
Get a chance to WIN gift hampers by predicting the scores on Nigeria Games.
Get daily giveaways by following to social media pages Instagram, Twitter, Facebook.
Download the Jumia App to get instant Mega Flash Sale and get extra discount with Jumia Pay
What Do You Need to Know about Julia Anniversary Deals?
To make the most of Jumia sales and to encash the best deals, we have carefully brought the best deals of the year distributed into six segments. Hope, this will ensure you what type of shopping style you must prefer and make the most of the best opportunities and sale deals that suit you. Or if you prefer shopping on a weekly basis then look below some interesting deals and offers.
#1: Jumia Phone Deals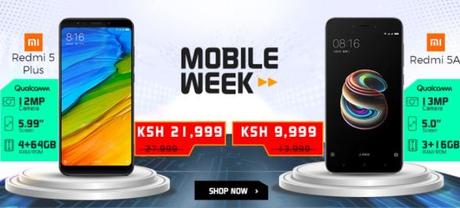 Jumia anniversary deals are curated carefully along with some selected range of daily limited discounts on products. These deals in this category will be available for 14 days. You can participate in these limited discount deals and get the latest limited discount on your favourite brand phone available for all budget lovers.
If you are a gadget lover then you can make the most of this sale too by getting a few exciting deals without breaking the bank. During the Jumia Mobile Week 2019 sale, all the consumers in Nigeria, Morocco, Egypt, and UAE will receive best deals from brands like Samsung, Apple, Xiaomi, Gionee, Huawei, Infinix, Tecno, Nokia, and maybe many more brands. Along with the sale and offers, you can also make the most of the sale by using Jumia coupon code and get a high discount on all your favourite brand phone.
#2: Daily Brand Offers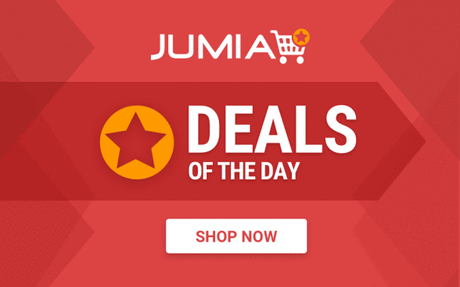 Encash the Jumia Daily brand offers where you will get some interesting branded products at a reduced price. The deals in this category will be limited for just one day and you can get a discount of up to 40% on selected products from all from different categories ranging from fashion, home appliances to beauty and makeup section.
#3. Top Deals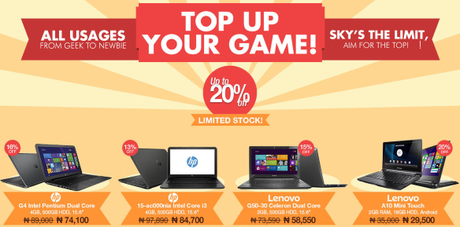 You can get here all the interesting deals and offers of your choice and make the most of these sales. There is an interesting range of items from fashion, electronics, home appliances, beauty and much more.
To make the most of the deal, visit the landing page at right time and make the most of the offer. With limited stock deal available, you must be quick to purchase the item and get the most awaited deal to save plenty.
#4: Midnight Discount Deals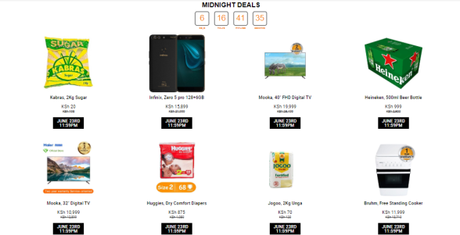 Don't have time to shop in the day time? Well, the midnight discount deal is just for you. Here you can shop some interesting discount deals that will be perfect for you to shop on the weekend. So, if you want anything, you can fill up your cart beforehand that will start selling from 23 June at 11.59 pm.
So, if you are the one who can't find right deals during the day or top deals then don't worry midnight deals are just made for you.
Get ready with your shopping cart as soon as the clock strikes 11.59 pm on 23 June, you must immediately buy it as the stock might end up very soon.
#5: Jumia Amazing Offers

There's something more interesting about Jumia sales and that is its amazing offers and vouchers available online. The amazing deals namely, - Happy Hour, Free KSH 200, Predict and win to be part of the game. This Jumia anniversary special sale 2019 is offering selected vouchers and offers that you must immediately make the most of it. So, go online and immediately use special offers.
#6: Jumia Flash Sales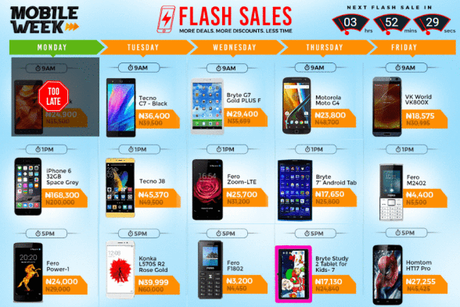 On Jumia Flash Sales you can get a set of free goods at reduced prices. This sale is known as flash sales because it is available only for a limited period of time. Sometimes, the deals might just be available for 5 minutes.
During the flash sale, you can get discount up to 50% on your favourite products across different categories and save a huge amount of money.
So, in order to get the best deals, you don't have to wait for what the people are saying but visit the website and check on interesting deals and package available. You are ready to enjoy the best of Jumia Anniversary deals that comes with its own uniqueness and guaranteed some best offers.