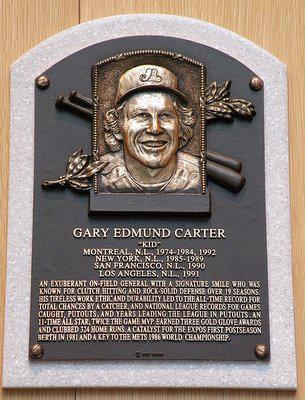 My friend Chris Jaffe at The Hardball Times has an excellent column about the career of the late Gary Carter (that still seems so hard to believe).
I never knew that Carter made his MLB debut for the Montreal Expos in September 1974 against the Mets. (And who was the starting pitcher for the Expos that night? The infamous Mike Torrez.)
That and a lot more facts about the career of one MLB's greatest catchers.
Definitely check out this column, it's interesting reading for any Gary Carter fan.