John McCrea - Jamie New
Rebecca McKinnis - Margaret New
Mina Anwar - Ray
Tamsin Carroll - Miss Hedge
Lucie Shorthouse - Pritti Pasha
Phil Nichol - Hugo Battersby
Venue: Apollo Theatre
Date: Wednesday 3rd January 2018 (2:30pm)
What a truly unique and heartwarming yet heartbreaking new musical. I saw that because I has moments to love and really think about being your true self no matter what that is. But then it has the other side of that when you must take abuse from people who aren't willing to understand and let you be yourself.
Jamie is in Year 11 at school and just turned 16 years old. He dreams of being a drag queen something his Mother is aware of and even buys him his first pair of heels. This then Escalades as he attempts to find himself and his inner queen to come out. Meeting Hugo and learning more about drag he vows to go to his school prom in a dress. Hugo is a great character wanting to look after Jamie and can understand all of his pain and worries as he attempts to accept himself in life. Some fantastic scenes between the pair as he helps him move closer towards the drag queen dream.
His father is well pretty much a horrible man who wants nothing to do with him at all unable to accept his choices in life. Jamie has a best friend in Pritti who is always there for him, she is very focused on school work with her ambitions of becoming a doctor. The school bully attempts to make things difficult for Jamie but he is not going to succeed with that considering he openly calls himself gay. This highlights just what a secondary school could be like when someone has already come out, while we all laughed at the jokes it is also many people's existence and reality. With that it also addresses other issues of his classmates who don't really have a plan for leaving school and what they want to do in the future.
Not forgetting that this is a musical it has plenty of catchy and meaningful songs from start to finish. With some lovely and hilarious lyrics. I love the no holds barred approach to this show as the jokes come thick and fast keeping it all very current and up to date. I bought the soundtrack straight away after leaving the theatre!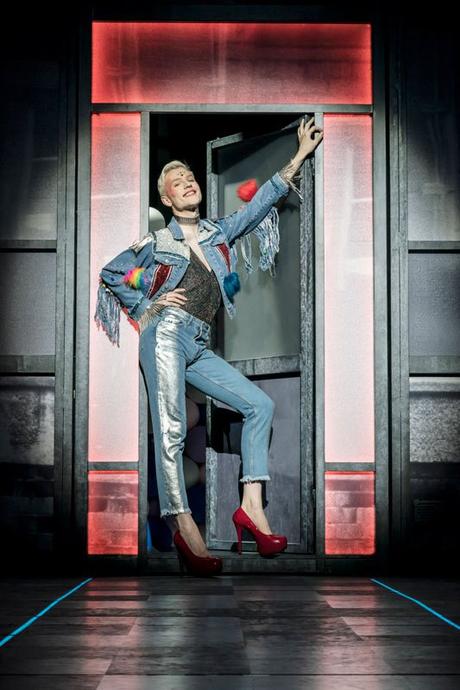 John McCrea is already a star in my eyes for his first leading West End role. He is outstanding and has been part of the process to create the title show from the beginning as it opened in Sheffield. From the first moment he was on stage he had such a presence it was fantastic. I don't think I could even walk in those red heels let alone dance around in them like he does! Showing a very good vocal range as well. Looking at the programme and his previous performances I may have seen him in The Sound of Music at the London Palladium back in 2006!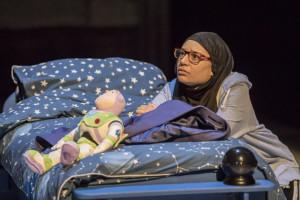 The rest of the cast was brilliant as well with Mina Anwar's comedic timing being perfect for the role of Ray and helps lighten the mood when things get tough, but is a strong character as well that no one is going to do anything against Jamie or Margaret. I knew I recognised Dean played by Luke Baker, he was in the Footloose tour and was outstanding in that leading role great to see him in this show! Rebecca McKinnis was on as Margaret New and was just brilliant, her rendition of He's My Boy was outstanding, such an emotional moment in the show and certainly brings you very close to tears.
The musical is inspired by the real life story of Jamie Campbell from County Durham, the location was changed for the show and characters created which I think is a pretty good approach for a show of this nature. The events for the real Jamie happening in 2011 (I am looking forward to watching the documentary about his life). I really do think this is a very special show with an incredible message and so much heart.
I will certainly be following very closely what happens with this show during its West End run and would love to see it again, maybe a UK Tour would work out very well? I would be well up for that! Amazing production, cast and musical numbers, what a show!
For more information or to book tickets check out the shows website: http://www.everybodystalkingaboutjamie.co.uk