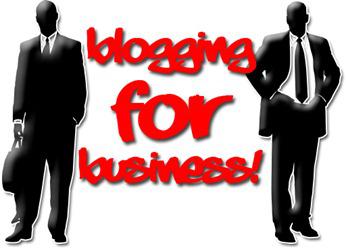 Blogging has come a long way in the past few years, from a social release for narcissists, to today's required vehicle for promoting your consulting business and gaining valuable online exposure. Even with product businesses, it's the ultimate way to build your brand credibility, bring in customer leads, and get feedback from your target market.
Let me be clear – a product or consulting startup today without a blog, even with a static website, risks not being competitive in cost and time to reach and hold that critical mass of online customers. If you can't justify both a web site and a blog, skip the old-fashioned web site, and make your blog do double duty as described below.
The challenge, as with all new technologies, is to make it work effectively, and avoid wasted effort and expensive mistakes. Here are some tips I've gleaned from experience:
Lead with your blog. You should start blogging about your business before you have a product, to test interest and establish your credibility. Several free blog platforms, like WordPress, are so flexible that you can configure them as a website, as well as your blog, without separate hosting.
Add content regularly. Every business wants their web site to appear on the first page of search engine results from a relevant search (Search Engine Optimization). Blogs help because sites that update data frequently get higher SEO rankings. When you post to a blog multiple times each week, you content is constantly changing and growing.
Anchor the blog in your domain name. If you do have a separate web domain name, like 'www.domainname.com', then your blog name should be the domain name suffix '/blog' or 'blog.domainname.com'. Otherwise, your blog content will be indexed separately from your web site content, resulting in a lower overall Google rank.
Conversational style. Search the Internet for blogs in your industry and do a little research before you start. Studying other people's blogs will help you identify what you like and don't like, and how you want yours to look and feel. An informal writing style is generally recommended.
Add outgoing links. For example, if you mention an article you read in XYZ magazine, make sure to include a hyperlink to the article. Your readers will appreciate the option to view the sites you reference, and having links pointing to other sites will further improve your search engine rankings.
Create incoming links. Promote your blog by including your blog link in your e-mail signature, on your website, in social networking profiles, and by providing signed comments to other blogs on a daily basis. You should also submit your blog name to directories such as BlogCatalog and Technorati.
Leverage blog content. It doesn't take long to build up a sizable amount of blog content. You can repurpose your posts into articles, books and reports. Many bloggers have found publishing success and Google ads revenue from the blog to be a substantial source of revenue to bolster their mainline business.
Finally, if you don't have the time, energy, or skills to write a blog, it may be a good investment to hire a ghost writer, or hand the job over to your marketing executive. Don't be shy, I don't know many CEOs today that write their own speeches and marketing materials. Focus on what you do best, and let professionals do the rest for you.