Two really fun events kept me busy last week. First, a stop at Newbury's latest blow dry bar, Gust-O.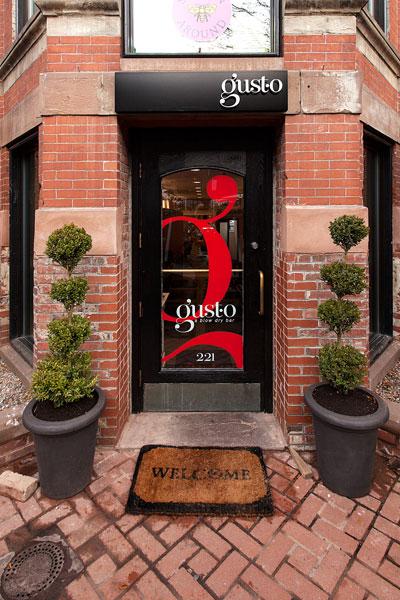 The day of their blogger lounge I almost got blown away in a torrential downpour!  But I'll do anything for a good blowout so I grabbed an umbrella and braved the wind which is highly unlike me. 
This no cut, no color bar is welcoming, bright and oh-so-cute. Select your blowout style from a menu with options like The Equestrian (a sleek or curly pony), The Straight Shooter (glossy and pin straight) and The Siren (loose, feminine curls). Then relax with a cup of green tea as their highly trained stylists make you beautiful!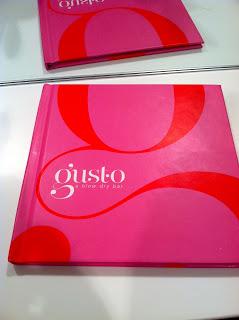 (The Menu)
Unlike some of the other places, the girls here are super friendly and the atmosphere is comfortable so you can actually relax! I loved the poufs instead of traditional leg rests at the sinks. Aren't they awesome? While at the sink you can add in additional treatments like a 10-minute scalp massage, deep conditioning or paraffin treatment for only $10.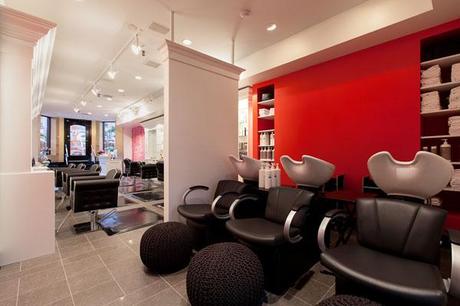 Back at the chair I changed things up by picking a curly style, The Siren, instead of my usual straight locks. Their seven signature styles are each $35 flat while up dos are $55 and Brides are $75. While there you can also get makeup services and faux lashes too!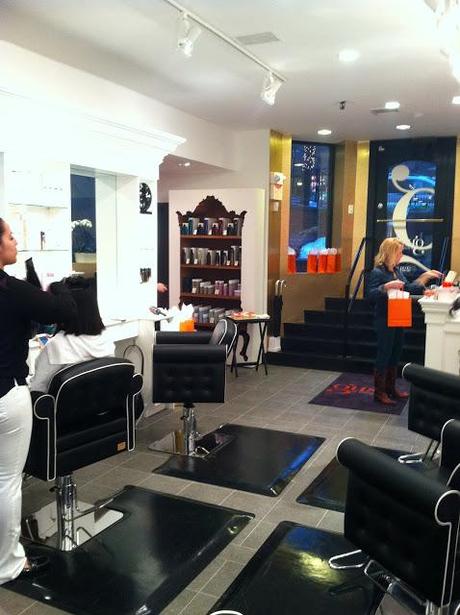 (Super comfy chairs and isn't that built in shelf hilarious?)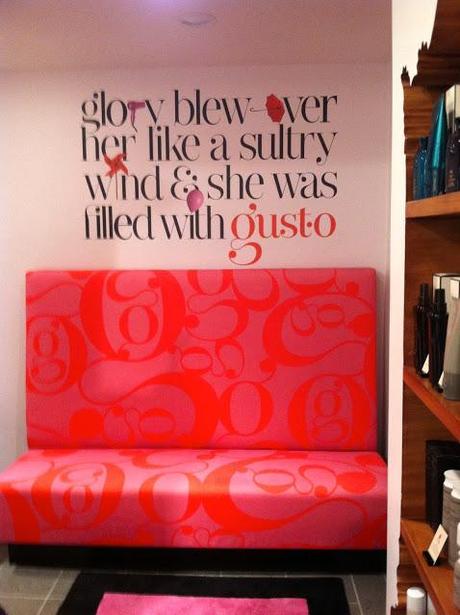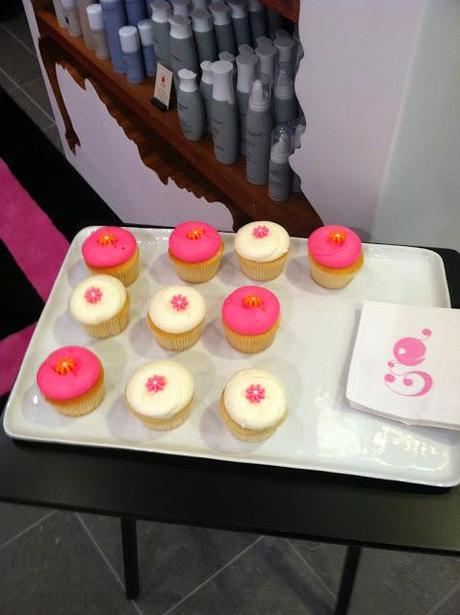 Bloggers love Georgetown Cupcakes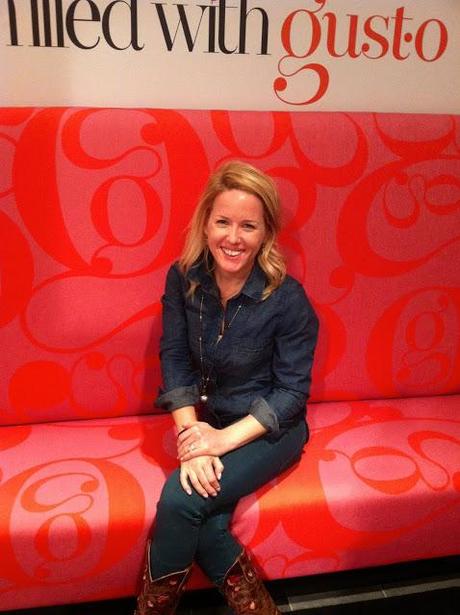 Gust-O co-owner, Casey
I'll definitely be going back to Gust-O! Don't my curls look sexy?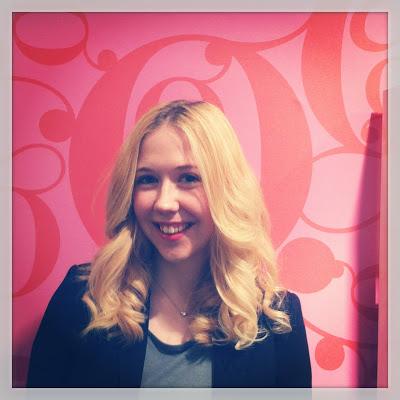 Saturday night, my BBF Scorpion/Disco hosted an event at Cynthia Rowley celebrating the release of Spring/Summer 2013! All of her fashionable friends were in attendance...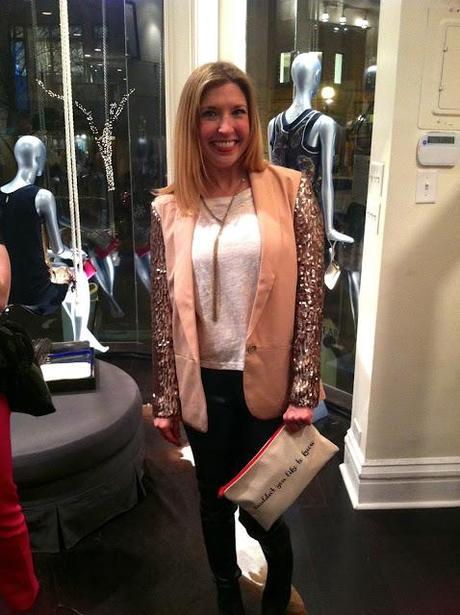 Kristen from The Boston Fashionista. I wanted to steal her blazer.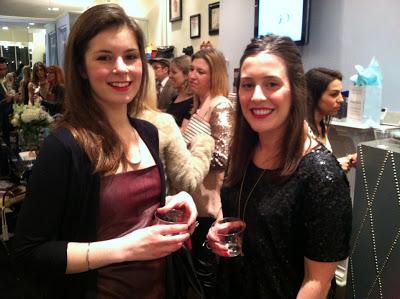 Jewelry designer Sophie Hughes and Racked Boston's Suzie.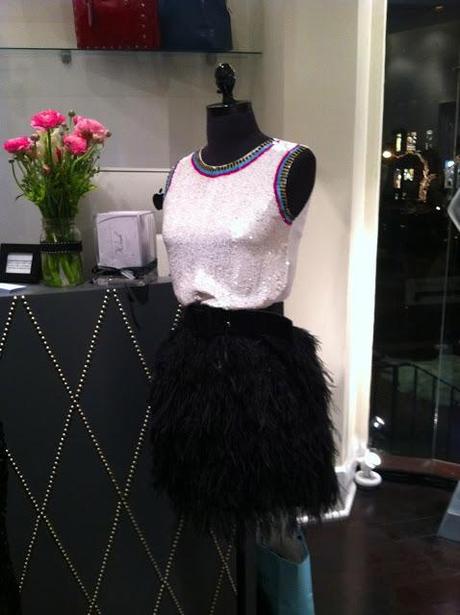 I need feathers and sequins for spring...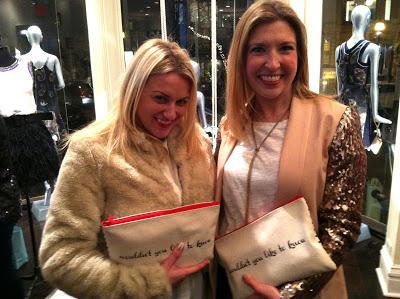 Sarah from Boston Stylista and Kristen have the same clutch.  They were very excited about it.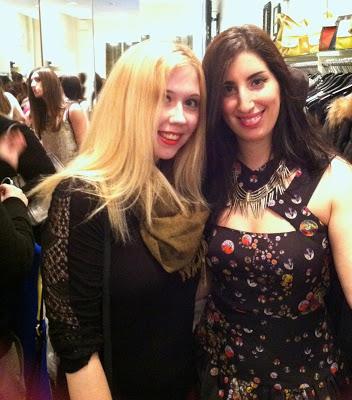 BBFs unite! (I'm wearing Tobi's Au Paris Lace Top, Love Quotes Scarf; Renata is wearing Cynthia Rowley (similar here) and her own necklace)