Last week, as many of you know, was StyleFixx Boston! If you weren't there you missed the absolute best shopping party to hit Boston in a long time!
After loading up on delicious munchies from Haru Sushi and
Finale Desserts
I made my way over to the
Dellaria Salon
stage to get my hair ironed and decided to take a little risk: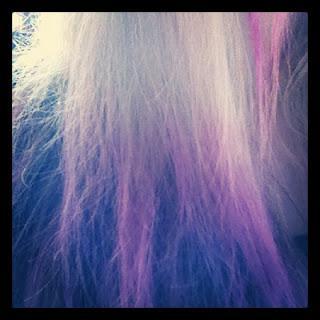 Yes, I finally tried out the dip-dyed trend with a pink and purple color rub! The temporary solution lasted a few days until I finally washed it out before work on Monday.  I was so obsessed with how it looked I seriously considered making an appointment to have it done permanently! I'm still kicking myself for not buying one of the temporary color rub kits that
Dellaria had available!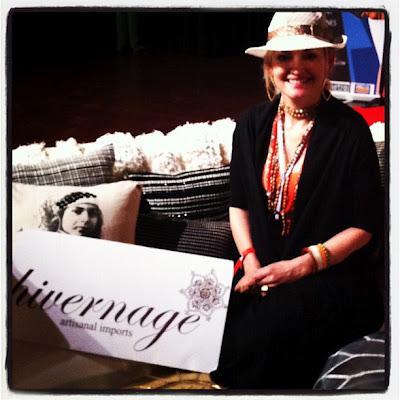 In need of some new decorating ideas I wandered over to Hivernage NYC's booth to check out their beautiful furniture and accessories selection. Their cozy but glamorous set up was so welcoming that I just wanted to hang out there all night! I could see myself moving into a completely Hivernage-d apartment quite comfortably! I want to fill my home with her pillows and glassware! 
Thinking about Mother's Day presents I made my way over to both the
Mahi Gold
and Needham Lane booths. I'm still regretting not picking up a pair of Needham Lane's Oprah approved slippers for myself! I was completely charmed by Mahi Gold's adorable set up.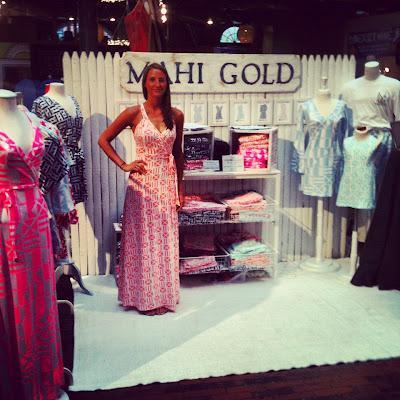 Their white picket fence setup made me feel as if I was on a beach in the Hamptons.  Isn't that hot pink maxi dress so sexy? 
Exhausted, I found my way to
The Metro's Blogger's Lounge
to indulge in a complimentary chair massage. It was a great spot to mingle with the other bloggers at the event and to take the time out to  live-tweet the event in a comfortable spot! 
I met up with my friends Kyley and Meaghan who wanted to get their hair done by the fabulous Jose Eber. They were so impressed with how well Jose's clip less curling iron curled their stick straight hair that they both bought one!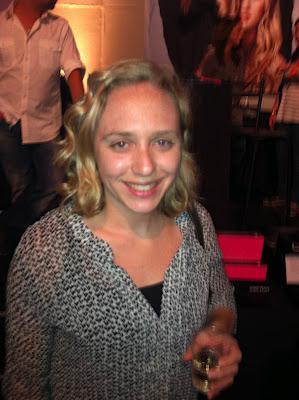 Doesn't she look beautiful?  I love that the curls give her a sort of flapper vibe!
Of course I had to get back to my own booth for
Bostonista Boutique
! We had such a great response to the clothing selection and are thrilled that people are as excited about our summer launch as we are!
It was an amazing two nights of shopping, networking and style! I can't wait to return to StyleFixx in Boston on October 24th and 25th!  I hope to see you there!