As a beauty and lifestyle blogger, I have to cover a lot of events and Press Meets. Photography forms an integral part of my work, for which I rely solely on my cell phone. However, sometimes it becomes quite difficult to take clear pictures with a mobile phone, specially during press meets. With so many enthusiastic real photographers taking the front positions, I have to take hazy pictures from the back rows. For events at night the picture quality is horrible due to low light. This sounds frustrating, but I can see a ray of hope for my photographic skills with the launch of Asus ZenFone 2.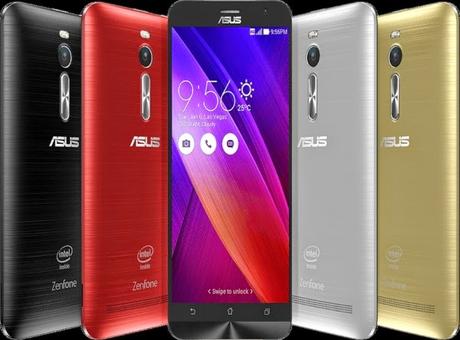 Asus ZenFone 2 will be a blessing for me to get the best clicks from the Fashion events I attend, thanks to its Powerful camera. Let me scribble a few points on how it can be the Genie to me:
1.Make the Showstoppers Real: Attending a Press Meet or Fashion show can prove to be quite challenging when you have to take pictures. The face of your favorite stars or models may not appear as delightful and attractive in your picture, if you have to take it from the back rows. Asus ZenFone 2 with its superior beautification mode will enable me to ease up this pain and the star showstopper will almost come alive in pictures.
2.Show Me Light: Most of the time Fashion shows are held in the night. This causes the picture quality to go low due to the dim light. No body want to fil their blog with hazy pictures of beautiful models walking the ramp. Asus ZenFone 2 is empowered with PixelMaster Camera (Best low light features) that makes it apt for taking pictures under dim lights.
3.Go Luminous: You see a lovely outfit with the brightest red ever, during the latest fashion Week. You take the picture and when you come back home to blog about it, all ready to rave about the vibrancy of the colour, you see that in the picture it appears to be a dull brown. Sounds disappointing? But it is the fact that I have to go through. With 13 megapixel camera and high quality HDR mode, Asus ZenFone 2 will surely be my savior by taking pictures, high on luminosity, clarity and true colours.
4.Selfie with the Stars: Whenever I cover any event with celebrity attendance, I get excited to take a selfie with her. However, a front camera with very low resolution often makes me depend on some kind souls who spare their time to take my snap with the celeb. Asus ZenFone 2, with its 5 Megapixel front camera will definitely make me take the best shots with my favorite celebs quite easily.
The budding photographer in me is really excited with the launch of Asus ZenFone 2 as I am assured that covering events with images, can never go wrong with it.