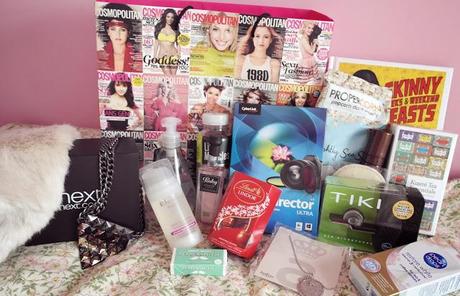 At the Cosmopolitan Blog Awards we we're gifted such an amazing goody bag. When I had a good rummage through after the event I was genuinely gobsmacked; Cosmo definitely spoilt us all! I really hope that you've enjoyed reading my posts about the Awards and my First Year in Blogging as much as I've loved writing them. To finish it all off I thought I would show you the contents of the incredible goody bag...
Next Statement Necklace
Next Faux Fur Headband
Gizzi Erskine's 'Skinny Weeks & Weekend Feasts' Recipe Book
Tiki USB Microphone
CyberLink Photo Director Ultra Software
Kusmi Tea Essentials Tea Bags
Little Miracles 'Organic Energy' Green Tea
Method 'Sweet Water' Hand Wash
Pinky Hand Blended Vodka
Vita Liberata Tan Mousse with Mini Mitt
Elemis Fresh Skin Peachy Perfect Gentle Face Wash
Pearl Drops Whitening Toothpaste
Lindt Chocolate Truffles
Anna Lou of London Necklace
Peppersmith Fresh Mints
ProperCorn PopCorn
Complimentary Blow Dry with Celebrity Hairdresser Mark Woolley at Electric Hair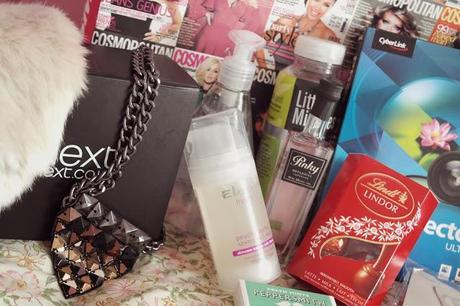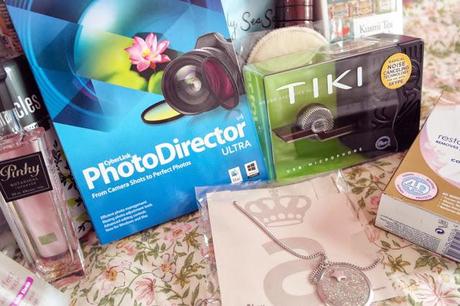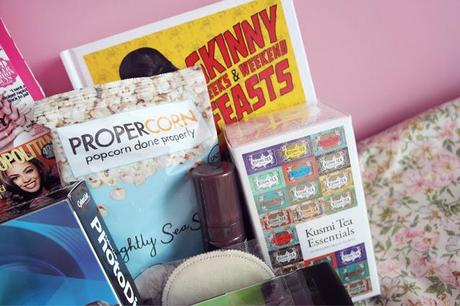 Phew, what a bag eh?! I'm so grateful for the whole experience and this was just the cherry on top of a wonderful night. I'm really excited to try the Elemis Face Wash and see what the photo editing software is all about. The chocolates were obviously devoured straight after these photos were taken! Have you ever received a really cool goody bag? If so, what's the best product you've received? Make sure you let me know in the comments below!


Facebook  - Twitter - Instagram - Bloglovin