Truth be told, I love Disney World. Being a post WWII baby boomer, Walt was like the best uncle a kid could imagine. But there is a paradox here. The place is appealing to all kinds of people, not all of them nice. There are gay activists working there, and there are many committed Christians working there. So this story comes as no surprise. I'm saddened, but not shocked. ~ TD 
WND-TV
DISNEY WORLD WORKERS BUSTED IN CHILD-SEX STING
Lured to house by police posing as youngsters online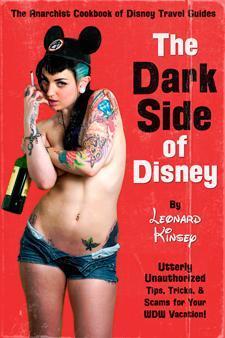 (ORLANDO SENTINEL) A valet attendant at an Orlando strip club is accused of bringing a McDonald's Happy Meal and condoms to what he thought was a sexual encounter with a 13-year-old in a vacant Clermont home. The 27-year-old man instead found Lake County Sheriff's detectives who'd posed online as children and parents of children offering sex.
Alexander Vorobets – a valet attendant at Rachel's in Orlando – was one of 23 men arrested on child-sex or prostitution charges during a seven-day sex sting dubbed "Be Mine" to mark Valentine's Day, Lake County Sheriff's Office announced Wednesday.
Lake detectives say the suspects brought jewelry, chocolate candy bars, a bottle of flavored vodka and marijuana hoping to meet children as young as 13 for sex. Sheriff Gary Borders said the operation was the third such effort by his cybercrimes unit which has netted more than 100 arrests in recent years. The men came from all walks of life, Borders said. One suspect was already a registered sex offender.
Read more at http://www.wnd.com/2014/02/disney-world-workers-busted-in-child-sex-sting/#IX7C5pjGi0ffEx6W.99