Santorini is a mesmerizing island and I had a great time visiting Fira...
(Scroll down to the bottom of the post to read the rest of the story.)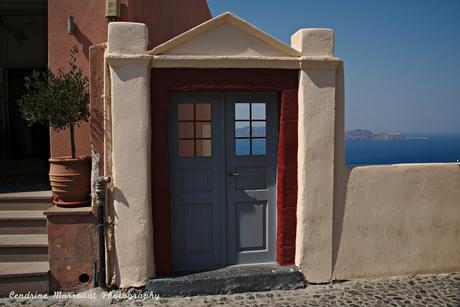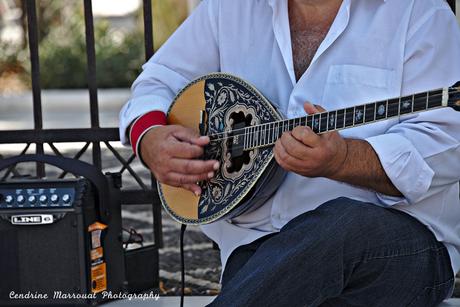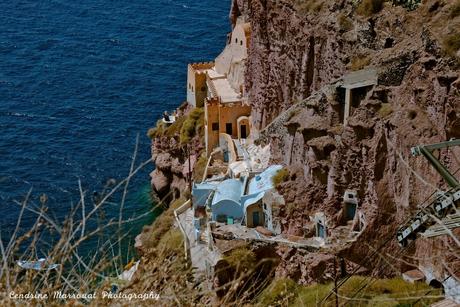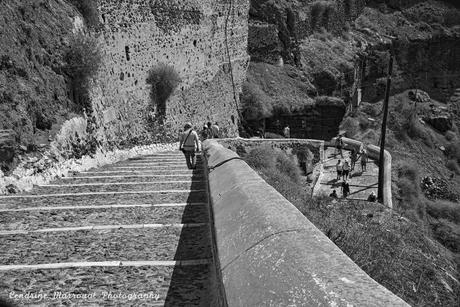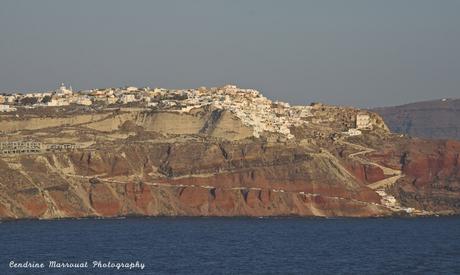 ...Until I witnessed something that broke my heart. I want to share it with you.
Fira and the port at the bottom of the island are connected by 600 stairs and cable cars. People not willing to walk up those stairs can also use donkey "taxis".
Before leaving the ship, the captain had strongly advised us against using the latter for two reasons. 1) The animals are not supposed to carry loads over 50 kilos; and 2) They go up and down all day long without much rest.
On the day I was there, it was extremely hot. But, I chose to walk down the stairs. I didn't want to wait in line to catch the cable car. Plus, the view was mind-blowing.
It took me 30 minutes to reach the old port at the bottom of the island. There wasn't any water anywhere. However, I saw at least 50 people using the donkey rides. They obviously weighed more than 50 kilos. Many donkeys were in poor condition, injured, and limping.
I passed many animals on my way down. And yet, the amount of feces on the ground was very low. That tells you how malnourished and badly treated those animals are. I felt angry and sad that people would even consider using them instead of waiting to take the cable car. The fare is exactly the same.
If you ever visit Santorini, avoid the donkey rides. Otherwise, you will contribute to the continuation of that cruel practice.
Next stop: Athens!
More photos of my trip to Europe:
Europe 2016 - Sicily (2)
Europe 2016 - Sicily (3)
Europe 2016 - Sicily (4)
Europe 2016 - Delos, Greece (1)
Europe 2016 - Delos, Greece (2)
Europe 2016 - Delos, Greece (3)
Europe 2016 - Mykonos, Greece (1)
Europe 2016 - Mykonos, Greece (2)
Europe 2016 - Turkey (1)
Europe 2016 - Turkey (2)
Europe 2016 - Turkey (3)
Europe 2016 - Turkey (4)
Europe 2016 - Turkey (5)
Europe 2016 - Turkey (6)
Europe 2016 - Turkey (7)
Europe 2016 - Turkey (8)
Europe 2016 - Turkey (9)
Europe 2016 - Rhodes, Greece (1)
Europe 2016 - Rhodes, Greece (2)
Europe 2016 - Rhodes, Greece (3)
Europe 2016 - Rhodes, Greece (4)
Europe 2016 - Santorini, Greece (1)
Europe 2016 - Santorini, Greece (2)