When I was in Lucca, I noticed that automobile traffic was very light inside the walled area. That's because general traffic is not allowed. So, locals tend to bicycle everywhere.
Also, the maze of winding streets reminded me a little of Seville, Spain. You can easily get lost if you don't pay attention.
Overall, Lucca is a typical (and nice) little Tuscan city that you can visit in a day.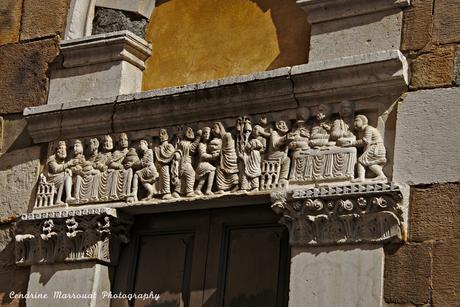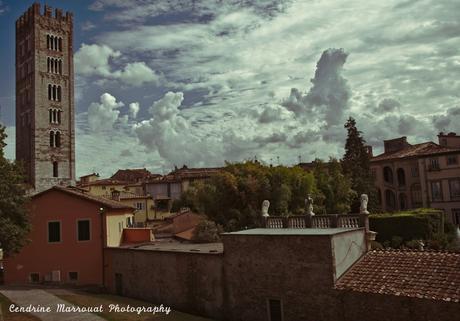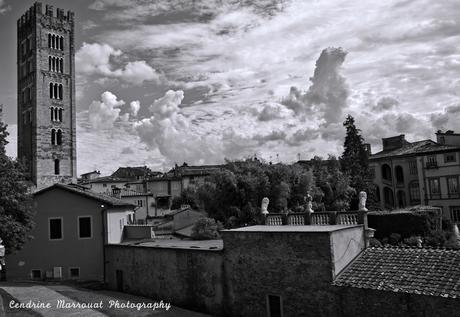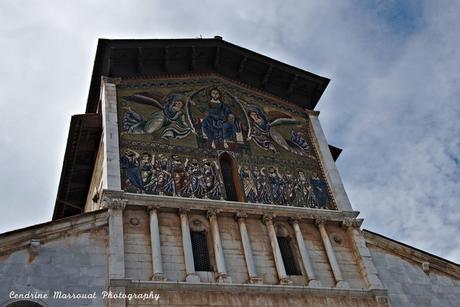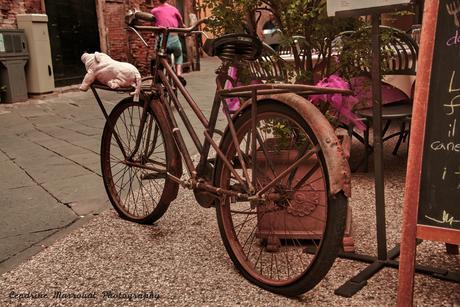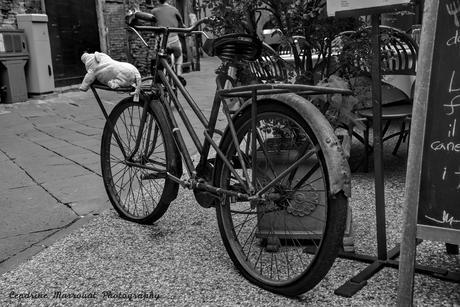 Next stop: Florence!
More photos of my trip to Europe:
Europe 2016 - Civitavecchia, Italy
Europe 2016 - Sicily (1)
Europe 2016 - Sicily (2)
Europe 2016 - Sicily (3)
Europe 2016 - Sicily (4)
Europe 2016 - Delos, Greece (1)
Europe 2016 - Delos, Greece (2)
Europe 2016 - Delos, Greece (3)
Europe 2016 - Mykonos, Greece (1)
Europe 2016 - Mykonos, Greece (2)
Europe 2016 - Turkey (1)
Europe 2016 - Turkey (2)
Europe 2016 - Turkey (3)
Europe 2016 - Turkey (4)
Europe 2016 - Turkey (5)
Europe 2016 - Turkey (6)
Europe 2016 - Turkey (7)
Europe 2016 - Turkey (8)
Europe 2016 - Turkey (9)
Europe 2016 - Rhodes, Greece (1)
Europe 2016 - Rhodes, Greece (2)
Europe 2016 - Rhodes, Greece (3)
Europe 2016 - Rhodes, Greece (4)
Europe 2016 - Santorini, Greece (1)
Europe 2016 - Santorini, Greece (2)
Europe 2016 - Santorini, Greece (3)
Europe 2016 - Athens, Greece (1)
Europe 2016 - Athens, Greece (2)
Europe 2016 - Cameo carving
Europe 2016 - Pompeii, Italy (1)
Europe 2016 - Pompeii, Italy (2)
Europe 2016 - From the ship (1)
Europe 2016 - From the ship (2)
Europe 2016 - From the ship (3)
Europe 2016 - From the ship (4)
Europe 2016 - From the ship (5)
Europe 2016 - Pisa, Italy (1)
Europe 2016 - Pisa, Italy (2)
Europe 2016 - Lucca, Italy (1)