When visiting Florence, don't just stop at the Duomo. Make sure you spend a few hours at Piazza della Signoria, a 13th-century masterpiece.
There, you will find a replica of Michelangelo's "David"; the massive Fountain of Neptune, which symbolizes Florence as a naval power; Palazzo Vecchio (Florence's city hall); and a very fine collection of outdoor sculptures.
The L-shaped square was an important spot for events, like shows, tournaments, and executions. It also remains the political hub of the city to this day.
I have seen many squares in my life, but none has impressed me like Piazza della Signoria. It is one of my favorites, with Plaza de España, in Seville, Spain.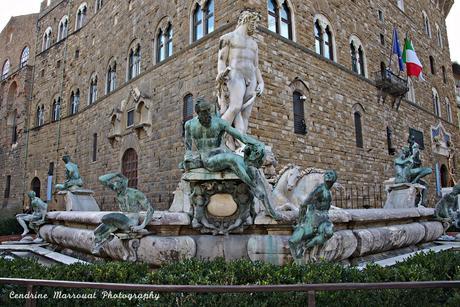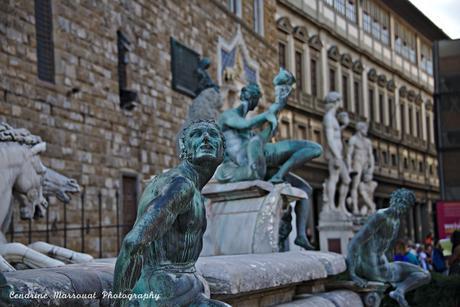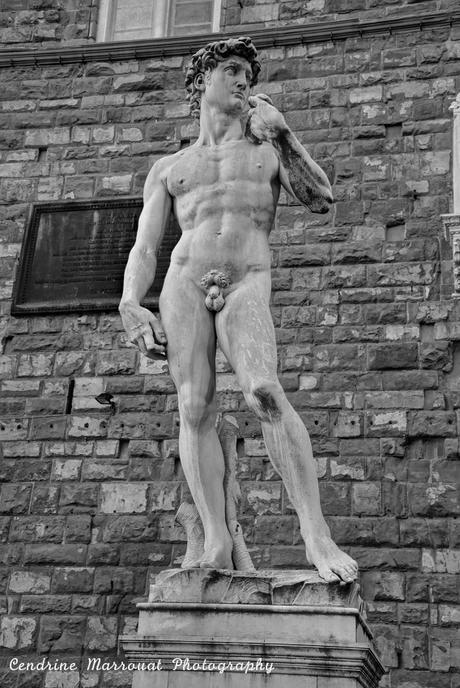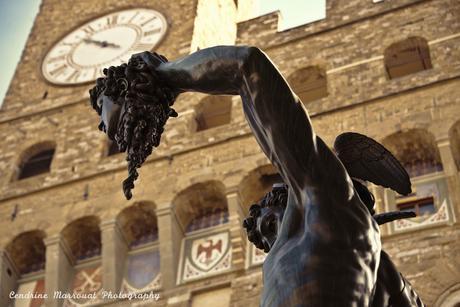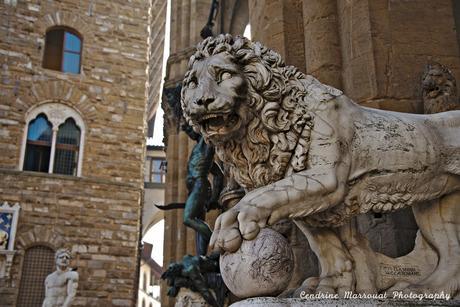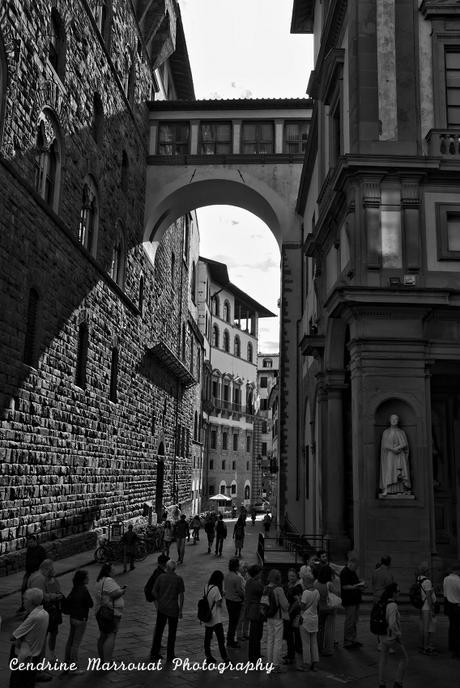 More photos of my trip to Europe:
Europe 2016 - Civitavecchia, Italy
Europe 2016 - Sicily (1)
Europe 2016 - Sicily (2)
Europe 2016 - Sicily (3)
Europe 2016 - Sicily (4)
Europe 2016 - Delos, Greece (1)
Europe 2016 - Delos, Greece (2)
Europe 2016 - Delos, Greece (3)
Europe 2016 - Mykonos, Greece (1)
Europe 2016 - Mykonos, Greece (2)
Europe 2016 - Turkey (1)
Europe 2016 - Turkey (2)
Europe 2016 - Turkey (3)
Europe 2016 - Turkey (4)
Europe 2016 - Turkey (5)
Europe 2016 - Turkey (6)
Europe 2016 - Turkey (7)
Europe 2016 - Turkey (8)
Europe 2016 - Turkey (9)
Europe 2016 - Rhodes, Greece (1)
Europe 2016 - Rhodes, Greece (2)
Europe 2016 - Rhodes, Greece (3)
Europe 2016 - Rhodes, Greece (4)
Europe 2016 - Santorini, Greece (1)
Europe 2016 - Santorini, Greece (2)
Europe 2016 - Santorini, Greece (3)
Europe 2016 - Athens, Greece (1)
Europe 2016 - Athens, Greece (2)
Europe 2016 - Cameo carving
Europe 2016 - Pompeii, Italy (1)
Europe 2016 - Pompeii, Italy (2)
Europe 2016 - From the ship (1)
Europe 2016 - From the ship (2)
Europe 2016 - From the ship (3)
Europe 2016 - From the ship (4)
Europe 2016 - From the ship (5)
Europe 2016 - Pisa, Italy (1)
Europe 2016 - Pisa, Italy (2)
Europe 2016 - Lucca, Italy (1)
Europe 2016 - Lucca, Italy (2)
Europe 2016 - Florence, Italy (1)